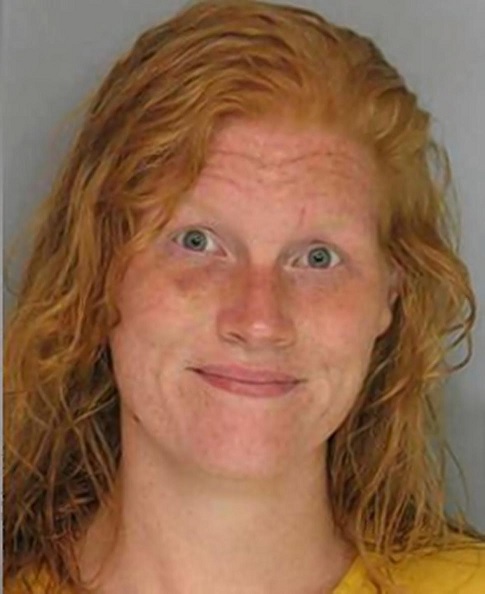 Uh-oh! SpaghettiOs. (Via Hall County Sheriff's Office)
Ashley Gabrielle Huff, 23, was arrested for possession of meth on July 2nd, after a police officer claimed that he found a spoon that "contained a residue" while he was searching a car in which she was a passenger.
The officer claimed that the residue was meth, Huff swore it was SpaghettiOs.
Hall County assistant public defender Chris van Rossem told the Gainesville Times, "From what I understand, she was a passenger in a car and had a spoon on her, near her, and I guess the officer, for whatever reason, thought there was some residue."