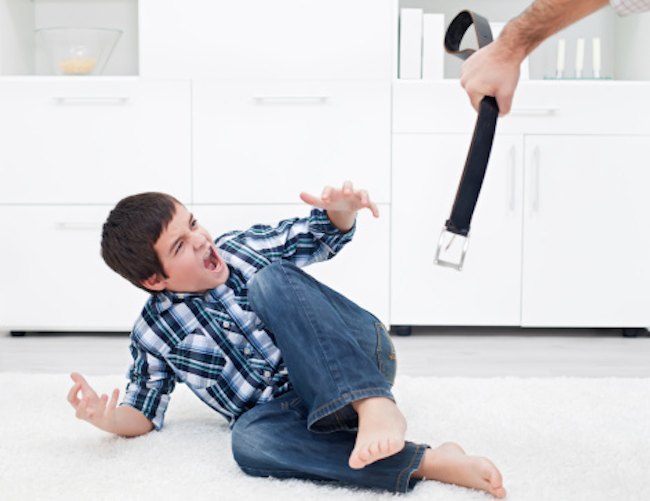 Looks like this kid earned his black belt the hard way.
It's an exciting time to be a cop! Apparently, Floridians who want to beat their kids to the extent of the law can now do so by calling the cops to supervise their "parenting."
Afraid that he might go too far and get in trouble, Florida's Dad-of-the-Year called the sheriff's office to send someone out to oversee him paddle his 12-year-old daughter. She had gotten into a "heated argument" with her sister, and you know what they say, "if they heat, they must be beat."
"It's within statute for them to discipline their children, and spank them. ... You are entitled to paddle your child, whether you use you hands, you use a belt, you use a paddle. Within reason, as long as you're paddlin' the buttocks," undersheriff Noel Stephen told WLWT over the phone from what sounded like the MIR space station.

So, to make sure the paddlin' was kosher, a sheriff's deputy drove around to the Okeechobee dad's house and trained his eyes on the man's pre-teen daughter's ass. When the lesson learnin' was over, the deputy wrote up a report, and then drove away.
This isn't a new thing, either. The undersheriff has personally lent his gaze to 12 such disciplinary events.
Stephen explained that the sheriff's office has been willing to help out in these instances, but much like a massage parlor (wink wink), "it's definitely not something we advertise to do." He then went on to say that his team will only watch a good paddlin' if they don't have something better going on.

One unnamed woman WLTV found standing on the street doesn't seem to think there could be anything better do to. The woman came to the defense of corporal punishment, saying, "Look at the kids these days, most of them are in prison. A little bit of, you know, whoopin', wouldn't hurt nobody."
Okie-dokie.
No word on what, if any, punishment was received by the more favored daughter.