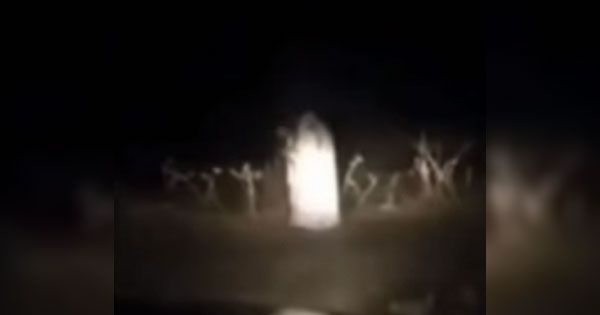 A g-g-g-g-ghost!
Guys, what the hell is going on in this video? Seriously, this is so weird and creepy that I'm not sure I can watch it a fourth time:
According to the Daily Record, the terrified dudes in the car are yelling "Move the car backwards," and "Faster! Faster!" in Arabic. Both reasonable things to shriek, given the circumstances. The area of Blackburn, England where this was filmed is supposedly haunted by the ghost of a monk who was murdered there 372 years ago this month.

I personally do not believe in ghosts, but I do believe in psychotic weirdos who chase terrified people down on darkened roads and club them to death while howling monstrously through toothless gums and cracked bloody lips. And I believe in old ladies in white coats who need a lift home because their cars broke down. And I also believe in dudes who talk their friends into dressing up in robes so that they can upload hoax videos to YouTube.
So, is this a ghost, a maniac, an old lady, or some pranksters? Who can say? Certainly not me, because I'd be driving the hell away from there at top speed.