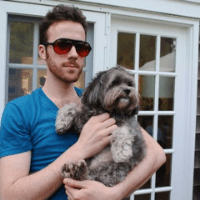 Filed by Miles Klee

|

Oct 23, 2016 @ 2:09pm
Last time the Chicago Cubs went to the World Series, it was 1945, and Dorothy was just 19 years old. Now the diehard Cubbies fan is 90, her team has gone all the way again, and she's in the mood to party. Asked how she'd celebrate the Cubs' victory over the LA Dodgers in Game 6 of the National League Championship on Saturday night, she demurred, offering only a mischievously raised eyebrow and saying, "Who knows?" Then she confessed she'd "probably have a Jägermeister," much to the delight of the Fox Sports anchors.
So that's the secret to a long and healthy life? Never would have figured those frat bros were onto something.