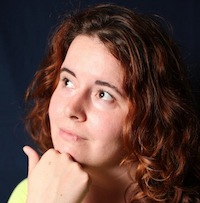 Filed by Aimee Lutkin

|

Aug 20, 2015 @ 10:11am
Psych! He's just a very burly choreographer who is also good at convincing us he plays football.
Oscar Hernandez is the choreographer for the NBA's Detroit Pistons Dancers and he looks like he could pick you up and twist you into a pretzel. Watch this video and face your own biases. Just because a giant man dressed like a football player, during a football game, interrupts a bunch of football cheerleaders and joins their dance, doesn't mean he is a football player!!!