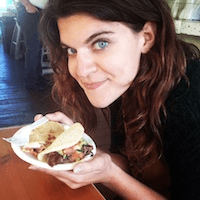 Filed by Kelsey Solywoda

|

Aug 11, 2016 @ 11:26am
Fox News is a network known for its sexism and gross male behavior, so it probably shouldn't come as a shock that on a recent episode of its show Sports Court, two men came together to debate whether or not female Olympians should wear makeup while they're competing.
The segment is bad from the get-go. It starts with the host saying, "We all know the old adage 'sex sells,' well, now, female Olympians are sexing it up more than ever by wearing makeup during their competitions. Some say this is about empowerment, well, really? Do women who are elite athletes need to wear makeup to feel stronger, or is it simply a fashion statement?"