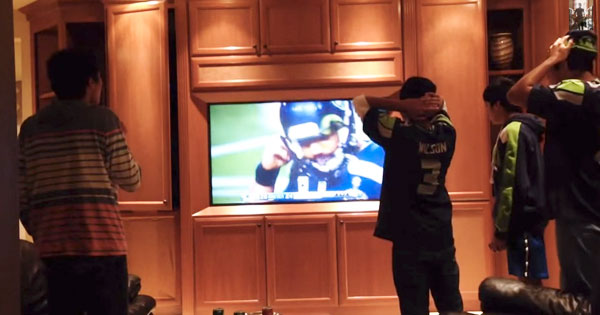 Why do bad things happen to good sports fans?
Tensions were extremely high. The Patriots were leading the Seahawks 28 to 24. With 20 seconds left on the clock, Seattle QB Russell Wilson threw a potentially game-winning pass into the end zone, but it was not caught by a Seahawk. It was picked off by New England cornerback Malcolm Butler.
Here is a compilation of the many ways the world reacted:
As a Philly sports fan who knows a thing or two about watching the Patriots steal away a city's hopes and dreams, this was both difficult and exhilarating to watch. The "Yes! Yeeesss!!!" parts make me want to punch a wall, but the "Oh God, no!" parts are pretty much the only way that I can find joy in this world.