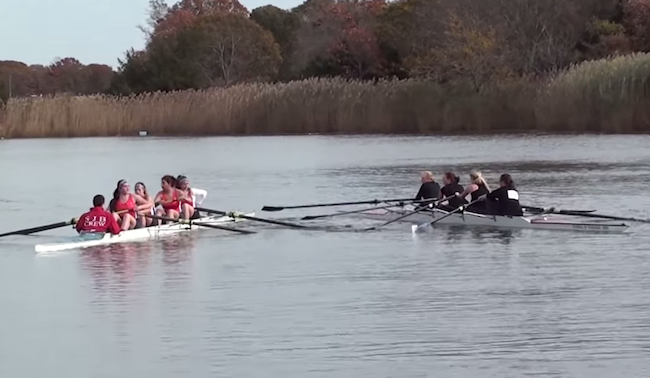 Gently down the stream my ass!
I've never watched the sport of rowing before because it seemed like it would be incredibly dull. However, this clip from the 2014 Snowflake Regatta, held yesterday in Riverhead, N.Y. on Tuesday, makes it seem like the sport combines the excitement of NASCAR with the entertainment value of a drunken party brawl.
I don't know the rules, but based on the video, the objective for each crew appears to be to score points in a number of ways, including: ramming your boat into a dock loaded with people, running your boat into a patch of lake weeds, executing a head-on collision into another team's boat, and preventing other teams from scoring by idling in the middle of the water while being screamed at by angry spectators. It's as thrilling as it is confusing!
(by Jonathan Corbett)