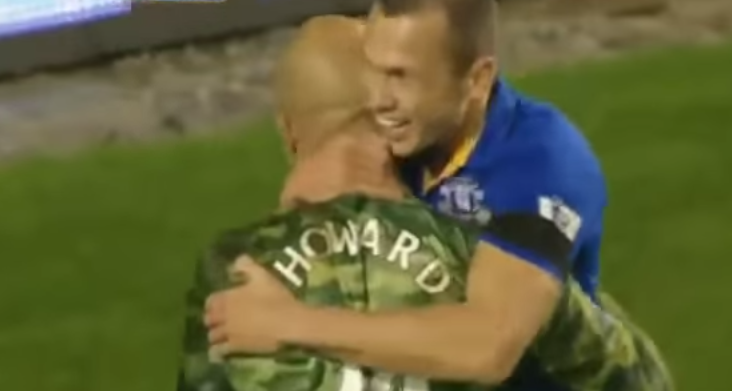 Sadly, pulling off another one of these might have been our only shot.
If we come away remembering anything from yesterday's heartbreaking World Cup elimination of the USA, besides what a time-saver it is to start drinking at 4, it will be the name Tim Howard. His 16 saves set a record for the most saves by a World Cup goalie in the past 50 years.
Makes you think the guy can do anything. Well, he can, as this clip from 2012 clearly demonstrates:
A lot of people were celebrating Howard yesterday, including, briefly, Wikipedia:
I like the recent amendment to #TimHoward's wikipedia page #ISA #USAvBEL pic.twitter.com/sCMlp899WQ

— Julia Macfarlane (@juliamacfarlane) July 1, 2014
He might not be the American Jesus (that's Kanye), but he is the American who single-handedly gave us some global cred yesterday. Since Gwyneth and Chris uncoupled, many Americans felt like we were losing a toe-hold overseas. After yesterday, Tim Howard is our ambassador. 
(by Bob Powers)