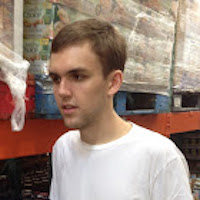 Filed by Bijan Samareh

|

Aug 12, 2015 @ 11:42am
He's like a reverse Joan of Arc, or another, more accurate metaphor.
Keith Wilson, the 28-year-old owner of Exclusive Vibes Contemporary Dance Center, recently auditioned for the all-female Miami Heat dance team, and his slay-tastic audition video is blowing up. In addition to being a great dancer, people are praising him for trying to break gender boudaries in dance.
He made it to the third round but was then cut, a decision he attributes to his gender. He considers the Heat a progressive organization, though, and has hope that they will admit him in due time.