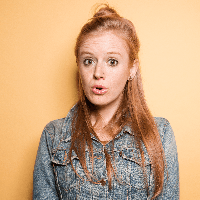 Filed by may wilkerson

|

Nov 15, 2016 @ 7:20pm
NFL star Von Miller might be having a worse week than you. The Denver Broncos linebacker is facing extortion by a woman who is demanding he pay her $2.5 million or she will leak a sex tape from their one-night-stand in Cancun, TMZ reports.
This is according to legal docs being filed in LA under the name "Doe," which "multiple sources" are saying is a pseudonym for Miller. The legal docs describe him as "one of the most talented people at his craft in the U.S. and the world."
A post shared by Von Miller (@vonmiller) on
According to the documents, Miller says he met a woman named Elizabeth Ruiz while he was visiting Mexico this past June. They had sex, which Ruiz recorded on her phone, after assuring him it would remain private. Turns out, you can't always trust strangers you have one-night-stands with.
After the trip, Miller claims he reached out to Ruiz and asked her to destroy the recording. She replied: "Gotcha."
Oooof.
Miller also alleges that Ruiz tried to sell the video to TMZ, but they turned it down. So now, according to the court docs, she's trying to sell him the tape for $2.5 million and Miller is asking a judge to block her from making it public.
I feel bad for the guy, so let's revisit some of his happier moments. They all happen to involve dancing:
Von, I believe you will get through this. And YOU WILL DANCE AGAIN.