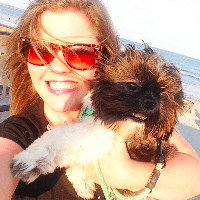 Filed by Missy Baker

|

Aug 09, 2016 @ 8:00am
Being a mom is hard. Being an Olympic athlete is hard. So you may be asking yourself how in the heck being both is even possible. But the truth is that a determined woman can do freaking anything. Here are seven super moms who are competing in the 2016 Olympic Games in Rio. Get inspired.
1. Dana Vollmer
Dana Vollmer is a four-time gold medalist who returned to swimming after giving birth to son her Arlen just last year. In 2012, she won two gold medals and broke two world records. Since giving birth, the new mom has already picked up a silver and bronze medal in Rio. According to her website, she calls herself a "momma on a mission."