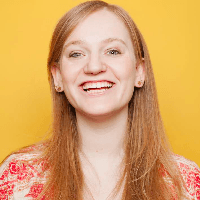 Filed by Orli Matlow

|

Aug 19, 2016 @ 1:43pm
America's artistic gymnasts bring home the gold for the red, white and blue Olympics after Olympics. They make the US proud and raise the profile of the sport. But while Aly Raisman and Simone Biles have become household names, fewer Americans are familiar with rhythmic gymnastics, the sister sport that's just for women (the dudes couldn't handle it) and packed with trippy contortions and flips.
Instead of competing on different apparatuses like beam and bars, Rhythmic gymnasts take their apparatuses to the floor—using balls, hoops, rope, clubs, and ribbons to perform their routines. It's time the people start appreciating how cool it is.