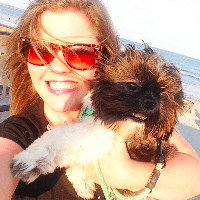 Filed by Missy Baker

|

Aug 11, 2016 @ 12:22pm
If you've been watching the 2016 Olympics, you've seen some amazing athletes, record breaking scores, and more hunks than you can count. If you're anything like me, your mind starts to wander during the competition. You imagine you're alone with one of these sporty beefcakes, skinny dipping, and feeding each other Wheaties in the moonlight. Finally you snap out of it when you realize you just spilled a shit ton of nacho cheese on your sweatpants. OK, maybe you don't have a shot with any of these super toned Olympic superstars, but just in case, here are 5 eligible bachelors from Team USA.