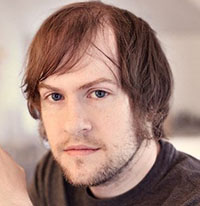 Filed by Brian Boone

|

Aug 10, 2016 @ 6:05am
You could train for years, devote your life to the mastery of your sport, pursue pure Olympic glory, and gain respect as one of the greatest athletes in the world. Or you could take some shortcuts and enjoy all the glory with a lot less of the work. Here are some people who got all the way to the Olympics only to cheat in really obvious ways.
1. Boris Onischenko.
Medal-winning U.S.S.R. fencer Boris Onischenko competed in the fencing portion of the multi-sport modern pentathlon in the 1976 Olympics in Montreal. Knowing that the fencers would be wired with equipment to electronically record any "touch" from their opponent's weapon, Onischenko rigged a even more high-tech system to cheat. Whenever he pushed a hidden button in his handle, it would send out an electrical pulse that would register as a touch. He would've gotten away with it too, had he not pressed the button when his opponent, Jim Fox of the U.K., was nowhere near him.