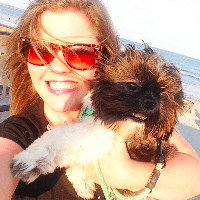 Filed by Missy Baker

|

Aug 12, 2016 @ 11:49am
There are 555 athletes on the 2016 US Olympic Team but only a select few get their pictures plastered on a Wheaties Box. Without product endorsements, it's pretty impossible to make it financially as an Olympian, especially in the lesser known sports like trampoline, race walking, badminton, and horse dancing (all real events, btw.) Here are 11 world class athletes and the current day jobs that make their Olympic dreams a reality, or at the very least, that they fall back on when sponsorship money dries up. Prepare to be exhausted.