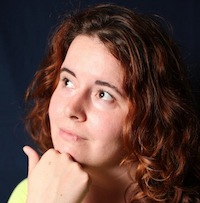 Filed by Aimee Lutkin

|

Oct 05, 2015 @ 11:16am
Champion MMA fighter Ronda Rousey is taking the world by storm. Even Beyoncé is quoting her. She has now crossed a line no female athlete ever has: Ronda is on the cover of Men's Fitness. The editors of that holy magazine have deemed her fit enough for the eyes of men. The world is changed.
No one tells Ronda Rousey to smile, unless they want to get kicked in the throat. Not that she isn't beautiful, of course!