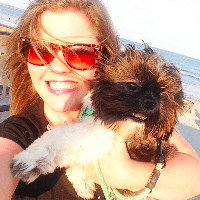 Filed by Missy Baker

|

Aug 18, 2016 @ 12:39pm
There's always drama at the Olympics, but usually it's during the events. The biggest news coming out of this year's Games is happening after the athletes involved have already finished competing. American swimmers Ryan Lochte, Gunnar Bentz, James Feigen, and Jack Conger are finding themselves in hot water after lying about getting robbed in Rio. #LochteGate has it all: mystery, international intrigue, hunks, and pee. Lots of pee.
1. First, HIC (hunk in charge) Ryan Lochte said he was robbed at gunpoint.
Ok so here's how it all started: On Sunday, four U.S. Olympic swimmers, Ryan Lochte, Jimmy Feigen, Jack Conger, and Gunnar Bentz, said they were pulled from a taxi in Rio and robbed at gunpoint by men pretending to be Brazilian police. Lochte told Billy Bush one of the robbers held a loaded gun right to his head and demanded money. He wouldn't lie to Billy Bush, right? Right?