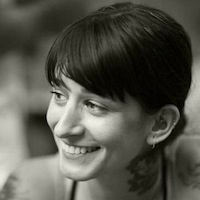 Filed by Jessie Dean Altman

|

Aug 18, 2016 @ 8:30am
On Sunday, four U.S. Olympic swimmers: Ryan Lochte, Jimmy Feigen, Jack Conger, and Gunnar Bentz, claimed to have been robbed at gunpoint in Rio by men posing as cops. However, the athletes' stories proved to be inconsistent and police can't find the taxi driver. Additionally, the men said they left the party at 4 a.m. and headed home, with the robbery happening along the way, but were seen on CCTV arriving back at the Olympic village at 7 a.m.—the drive would have taken 30 or 40 minutes at most.
Lochte told NBC News:
They pulled out their guns, they told the other swimmers to get down on the ground. They got down on the ground. I refused, I was like, "We didn't do anything wrong, so I'm not getting down on the ground." And then the guy pulled out his gun, he cocked it, put it to my forehead and he said, "Get down," and I put my hands up, I was like "whatever."
However, Lochte later changed his story, saying the gun hadn't been pointed at his head.
On August 17, Rio police told the Mirror that they found "little evidence" that the crime had actually taken place. A judge issued an order for the swimmers' passports to be seized, but when authorities arrived at the Olympic village they learned that the four men had already moved out. Lochte was back in the U.S. and they were at that time unable to locate Feigen (but he is still in Brazil), but Conger and Bentz had boarded a plane to leave Rio when they were pulled off for questioning. Their lawyers told BBC they won't be able to leave the country until they are interviewed by police.