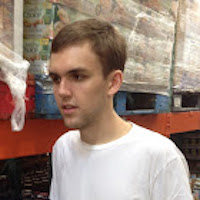 Filed by Bijan Samareh

|

Aug 27, 2015 @ 3:00pm
Even the world's fastest man can't avoid the terror of a renegade Segway.
Usain Bolt has been making a bit of a comeback after two years of dealing with hamstring troubles. He won the 100-meter sprint at the world track and field competition in Beijing on Sunday. Today, he won the 200-meter sprint at the same competition. When the event was over, he took a victory lap with the other medalists, basking in his glory with the Jamaican flag draped over his neck. A videographer was following him on Segway when, all of a sudden, he lost control over his vehicle and rolled into him from behind. Luckily, Bolt quickly recovered and didn't sustain any injuries. The cameraman is in the hospital, however, with a case of near-fatal humiliation.