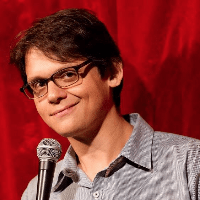 Filed by Matt Nedostup

|

Jun 01, 2016 @ 10:30am
In a new promotional video for Lyft (the Uber of non-Uber ride sharing services), NBA legend Shaquille O'Neal went undercover as a driver in Los Angeles, the city where he played as a Laker for eight years. He donned a number of disguises, involving several crazy wigs, enormous costumes, and terrible accents (the Jamaican one is especially heinous). But despite the fact that he was on home turf, poorly disguised, and he's a 7'1" incredibly famous athlete, people somehow failed to realized it was him.