The Final Five continue to make gymnastics history. Simone Biles won her fourth gold medal on the floor exercise on Tuesday. She became one of only four female gymnasts to ever win four golds at a single Olympics, and the first American to do so.
The powerhouse took flight, tumbling to heights nearly twice her size and continuing to be one of the best damn tumblers in history. The professional commentators couldn't contain their glee, and of course, made a point to mention that Simone "goes higher than the guys."
Aly Raisman took silver, becoming the first American woman to ever win six Olympic medals in gymnastics.
The bronze went to Amy Tinkler of Great Britain, who killed it at SIXTEEN! As in sweet sixteen. High school age. SIXTEEN GOING ON SEVENTEEN. LIKE LIESL IN THE SOUND OF MUSIC. THAT IS SO. YOUNG.
The trio up on the podium should make English-speakers everywhere proud.
Of course, we Americans are especially proud. The Final Five have celebrated as co-winners with impeccable sportsmanship throughout the whole competition, and are objectively the best.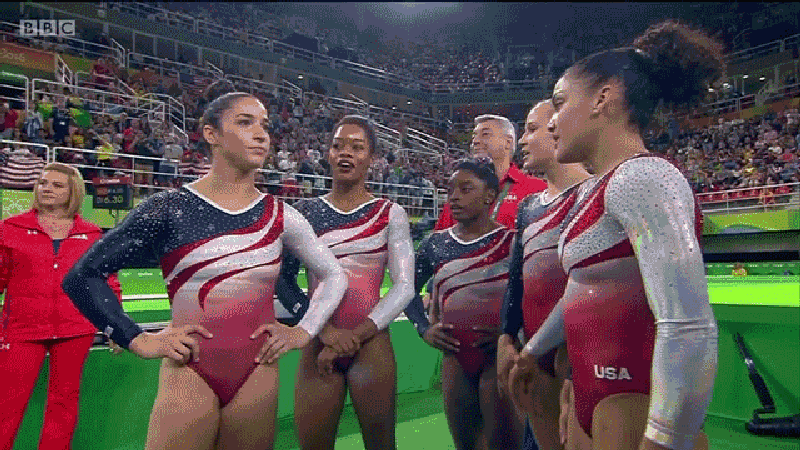 This was sadly the last women's gymnastics event at the Rio Games. Now we're left with only the athletes' social media posts and the memories to tide us over until Tokyo 2020.