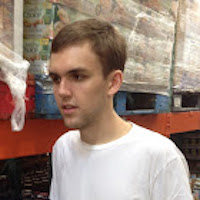 Filed by Bijan Samareh

|

Jun 24, 2015 @ 5:45pm
"I'm not gonna let this little tyke affect my behavior in any way shape or form."
For most people, having a child means taking responsibility. Putting those plastic things in electrical sockets. Setting parental controls on your DVR. Getting a belt clip for your phone. For Chicago Cubs fan Keith Hartley, however, it means something else entirely.
Last night at the Cubs vs. Dodgers game, Hartley caught a foul ball while holding his baby. As you can see by the comparative study below, he was holding him in a rather precarious fashion.

"Most of their weight lies in their upper-third, so this is safer." (via NYTimes/Getty)