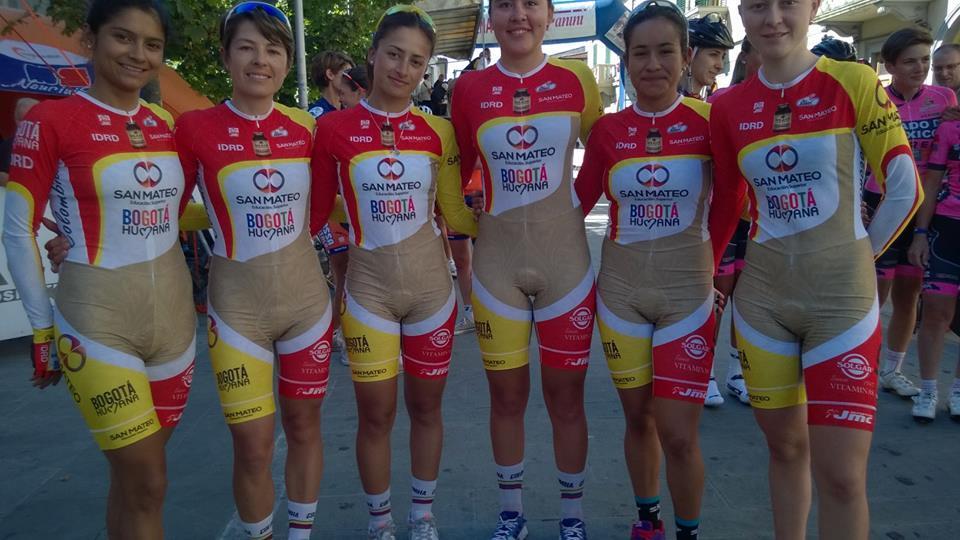 Personally, this just makes me think of a Good Humor bar, and now I want ice cream.
(via Moreno Breda on Twitter)
The Giro della Toscana bicycle race in Italy never gets the press of more famous races like the Tour de France, but that is changing this year because of an optical illusion in the uniforms of the Bogota women's cycling team (it's a city team, not the Colombian national team). It looks like they're naked, but only in the crotch/hip area. This is causing quite a stir, particularly when some people seized on it with the misperception that some dude had intentionally designed this flesh-toned section to sexualize the female riders.