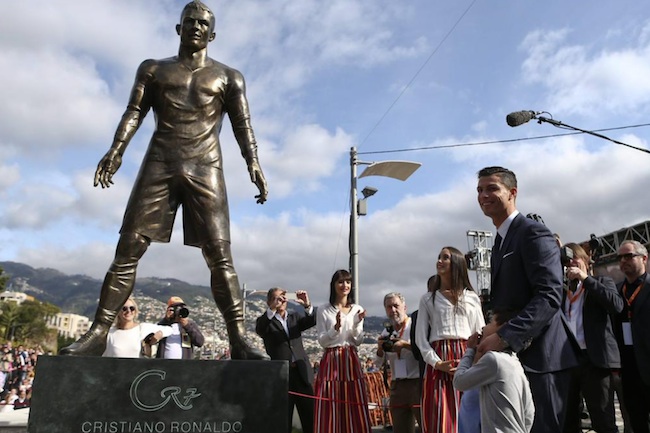 Penis de Milo. (via)
Soccer superstar Cristiano Rinaldo was on hand this weekend in his hometown of Funchal on the island of Madeira, Portugal for the unveiling of a statue that looks like a tribute to his penis. The 10-foot bronze sculpture stands outside of the "CR7 Museum" that was built in his honor, but would look right at home in front of the offices of Vivid Entertainment.
In a sport filled with rich, egotistical pretty boys, Ronaldo might be the richest, prettiest of them all. And with this new statue, appears to be making a run at Kanye West for the title of World's Biggest Ego. Or, at least world's biggest bronze penis.