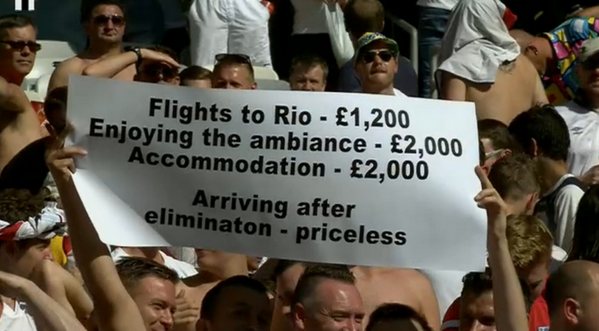 Define "ambiance?" (via)
England won't win the World Cup, but at least they haven't lost their sense of humor. This sign posted to reddit today sums up (literally) the expensive heartbreak felt by thousands of English soccer (futball, football light) fans, whose dreams of World Cup glory were over before they'd finished packing their bags.
The guy's sign was seen by TV viewers around the world, which might've softened the blow of having his team ousted after two games, if only it had been spelled correctly. At this point, you'd think an England fan would be pretty familiar with "elimination."