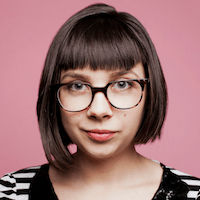 Filed by April Lavalle

|

Aug 10, 2016 @ 8:18am
Strangers on the internet, presumably sitting behind their computer screens licking the Cheeto dust off their fingers as they type hateful things on the internet, are coming after Mexican gymnast Alexa Moreno, making rude comments about her weight and her body.
Alexa Moreno, otro ejemplo de pseudo "Atletas" que no debe de mandar la CONADE solo por llenar la cuota.

— Pirru (@Javo__O) August 8, 2016
Translated, it reads:
"Alexa Moreno, another example of pseudo athletes sent by the CONADE [Mexico's National Commission for Physical Culture and Sport] just to fullfill the quota."