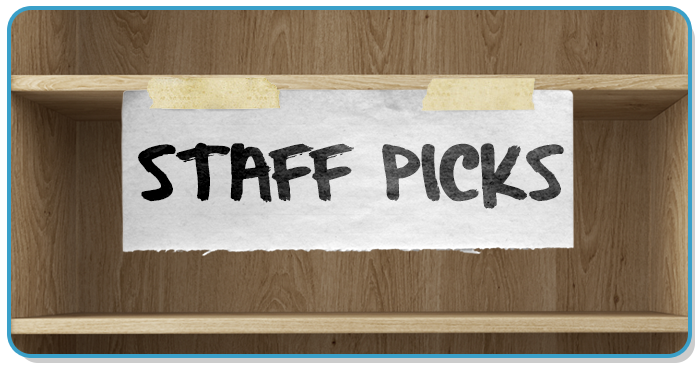 Here at Happy Place, staffers spend their days ten fingers deep inside the bowels of the Internet. They've dedicated their lives (between the hours of 10 and 6) to untangling the Web, and in the course of that task, have come across the best and worst that cyberspace has to offer. It would be a waste to not share that knowledge, so in the spirit of bookstore clerks making "staff picks," we asked our staff to share something that got funnier the more you thought about it this week.
1: "The box wasn't empty."
(Staffer Shira Rachel Danan)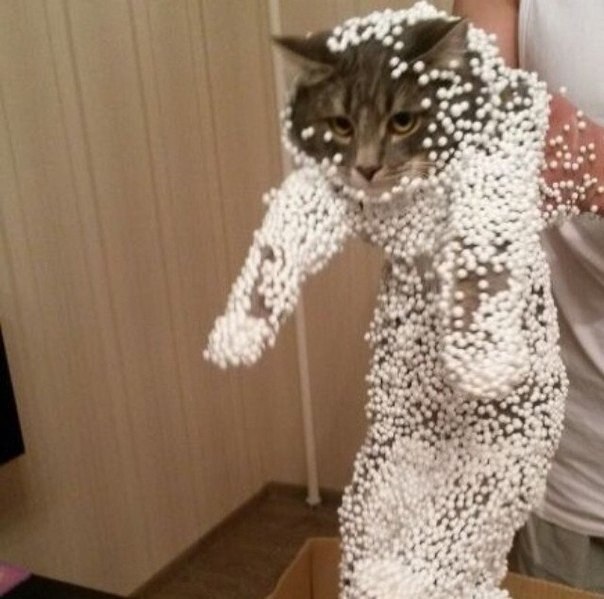 (Via)
Okay, I just saw this today, but it has made me laugh every time I've looked at it, so I had to share. Not only is the cat's "dafuq?" expression priceless, but this is an easy and quick DIY cat Halloween costume you can do at home! Tell everyone your cat is going as thousands of spider egg sacs. Pretty scary!
2: "Ebola got me like."
(Staffer Johnny McNulty)
When I first started watching Darius Benson's 6-second meditation on the paranoia caused by mass infections, it was only Tuesday, and the world was a different place. Now, some holier-than-thou Doctors Without Borders physician has the 'Bol after riding on my subway line and going to a bowling alley I used to do stand-up at. Now I watch this on loop in the desperate hope that it will give me the confidence to order food to my door.
3: "Suggested pricing."
(Staffer Bob Powers)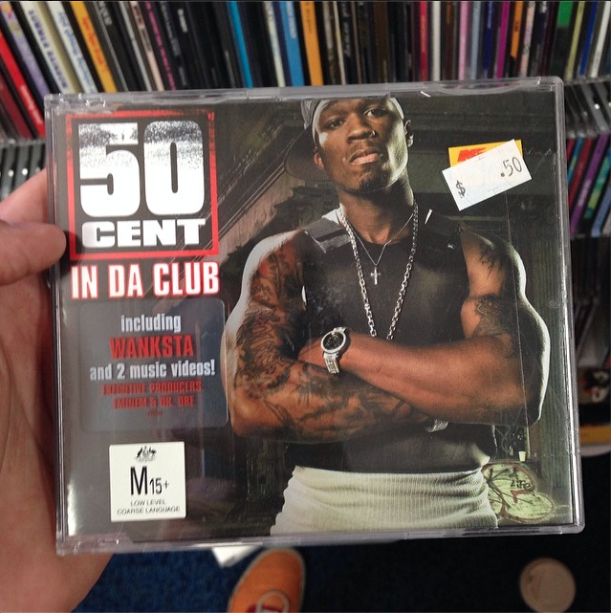 (Via)
Took me a minute to even get what I was supposed to look at. Then I thought more about it. I've worked in retail. You make your own joy. Whatever kid was doing the pricing that day on whatever giant crate of old CDs someone dumped off for a trade-in of 11 bucks, he felt a little twinge of happiness as he decided exactly what the going market rate of a CD single from 2003 might be. It says so right there in the name. Who is he to disobey the artist's wishes?
4: "My Spirit Wiener Dog."
(Staffer Dennis DiClaudio)
When my life gets particularly stressful, I sit in a corner of the room, close my eyes and allow all of my earthly concerns to sublimate out through the top of my head until nothing is left in my consciousness but the purest essence of tranquility. What does that look like? It's hard to describe precisely. No, I take that back. It's pretty easy to describe. It's exactly like this video of a Japanese dachshund enjoying a nice hot shower in his bathroom sink.
5: "Every time you look at a car, I want you to see... my face."
(Staffer Myka Fox)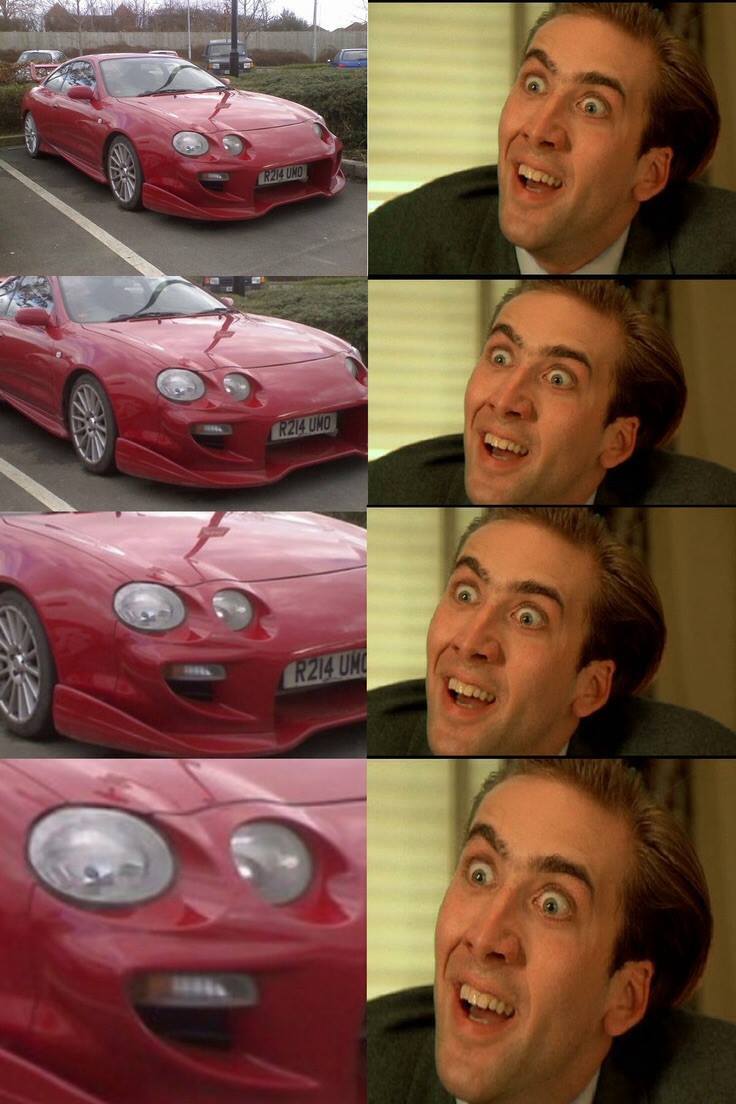 (Via)
Just like that picture of a horse that is also a frog, or the vase that is also two faces, once you see the Nicholas Cage in the front of this car, you are forever changed, unable to trust your mind's ability to perceive reality. Is there reality, or is Nicholas Cage a car???
6: "Untitled"
(Staffer Jonathan Corbett)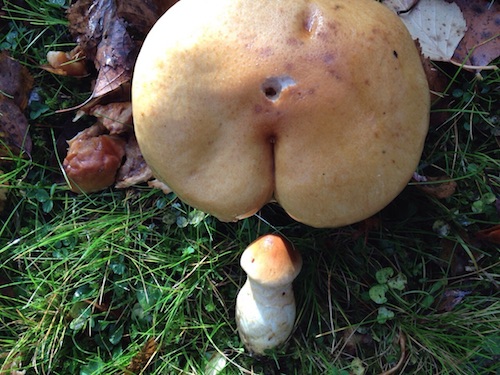 (Via)
Mr. Corbett would prefer not to elaborate.