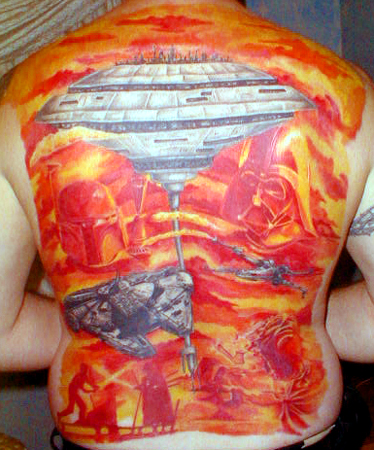 Let me take you to Cloud City, i.e. the top bunk in my childhood bedroom at my parents' house.
It's May the Fourth, otherwise known as Star Wars Day, a holiday for people who refuse to let go of their childhood no matter how much George Lucas tries to tarnish it for quick cash. In celebration, we've gathered some photos of people who have chosen to make sure it's Star Wars Day every time they look in the mirror. Here are 14 of the best Star Wars tattoos we could find, and the accompanying pickup lines each of the tattooed will probably lay on you if you bump into them at the cantina tonight.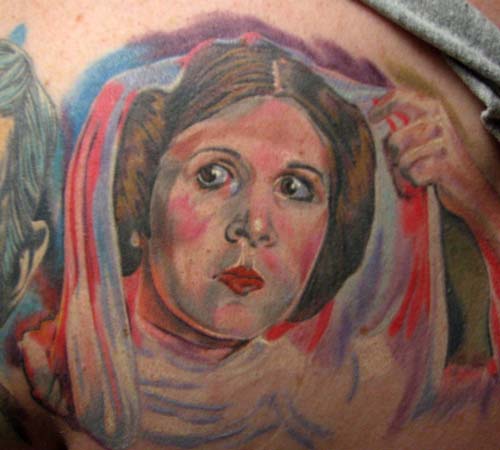 I'll rock you so hard you won't even mind staring at Princess Leia made up to look like Judy Garland in her decline.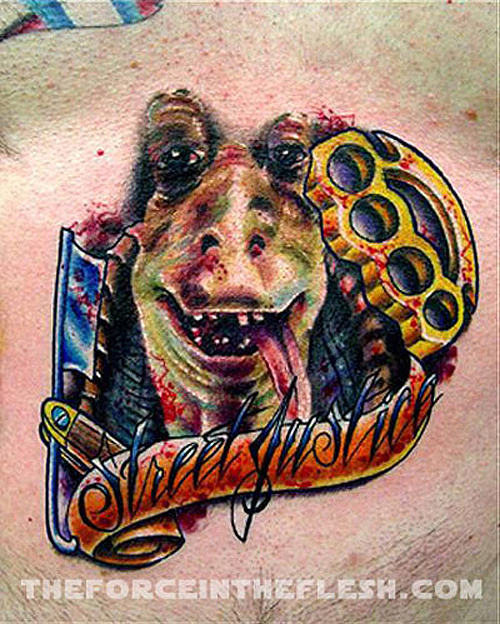 Meesa want you to abuse me like I'm the most hated creature in the universe.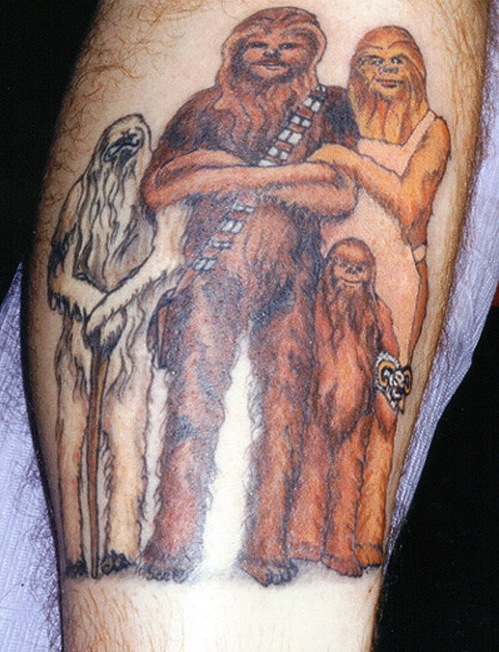 Come home with me and I'll wish you a Happy (best sex of your) Life Day.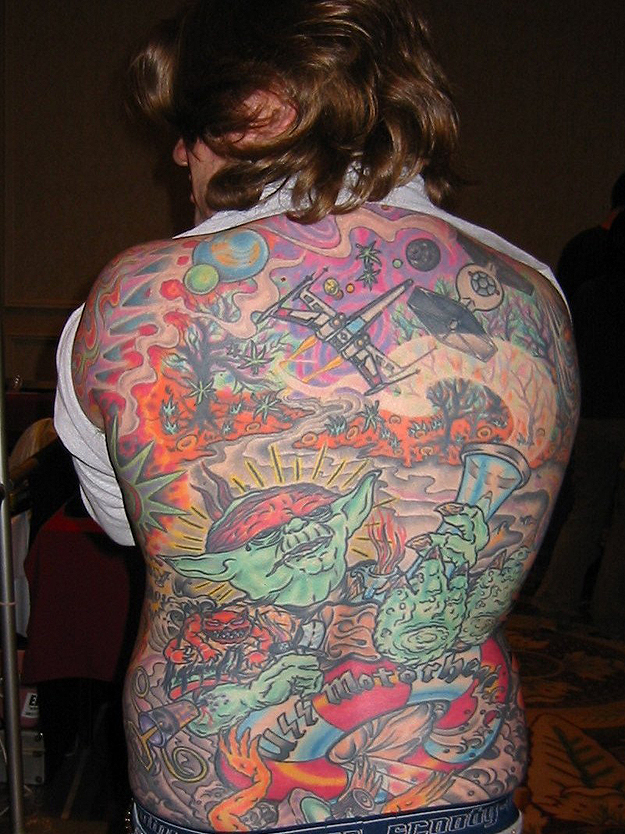 Have sex with me you will. Utterly confused you will be.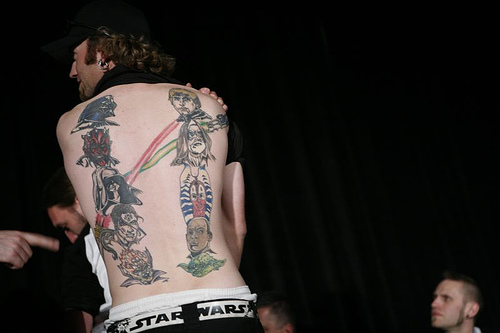 I want to get obsessed with you in a very orderly, single-file way.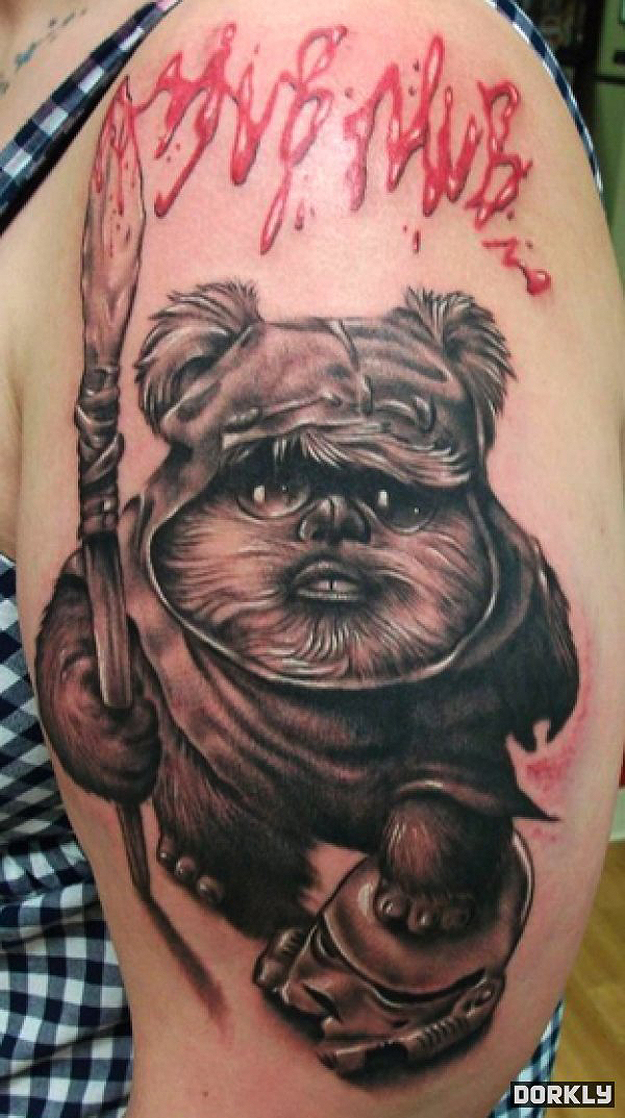 I want you to treat me like a cynical toy licensing cash-in that ruined one-third of a pretty great movie otherwise.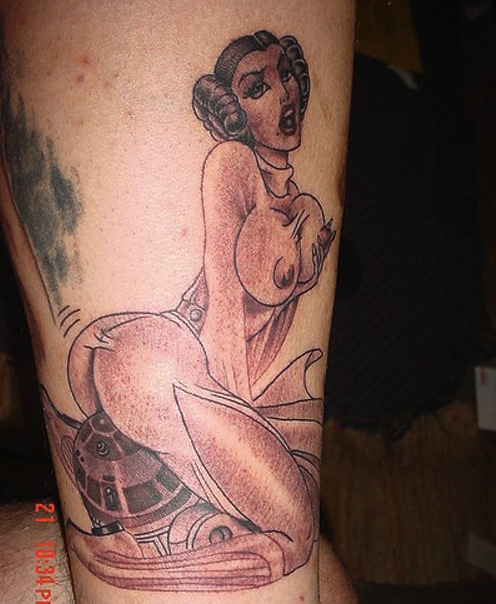 What I want to do to you isn't technically called sex.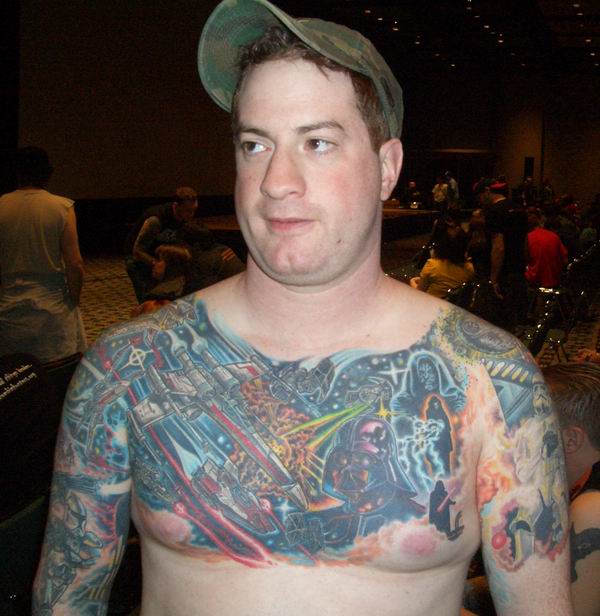 I kept the nipples pristine just for you.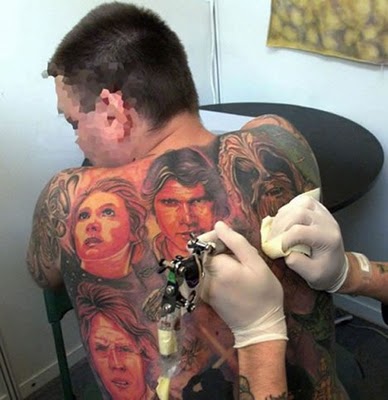 I have to be on top because this thing is going to hurt for the next 30 years or so.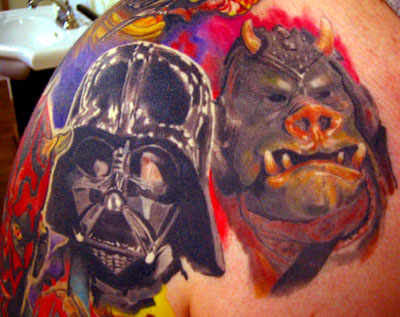 I'm all about getting ugly and out of breath with you.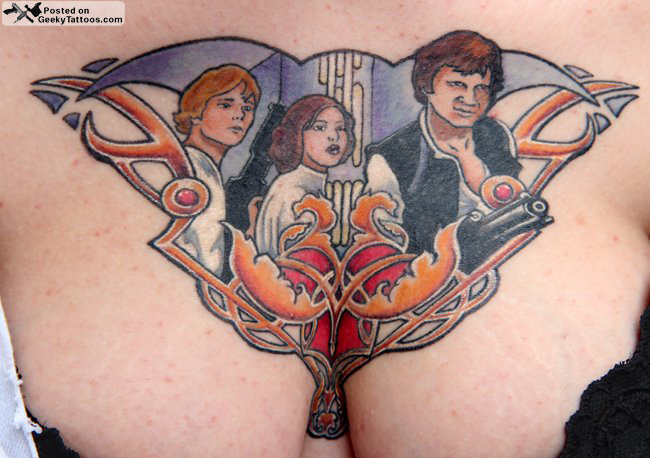 I want to make all your middle school fantasies come true.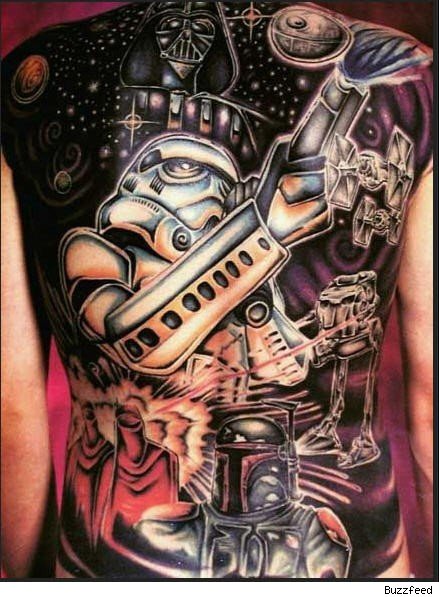 Hope you're not freaked out by mask-play.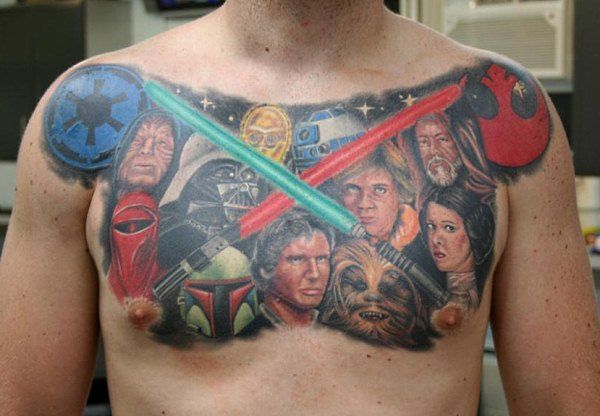 Get with me now before I let myself go and this looks like a really cool sci-fi bra.