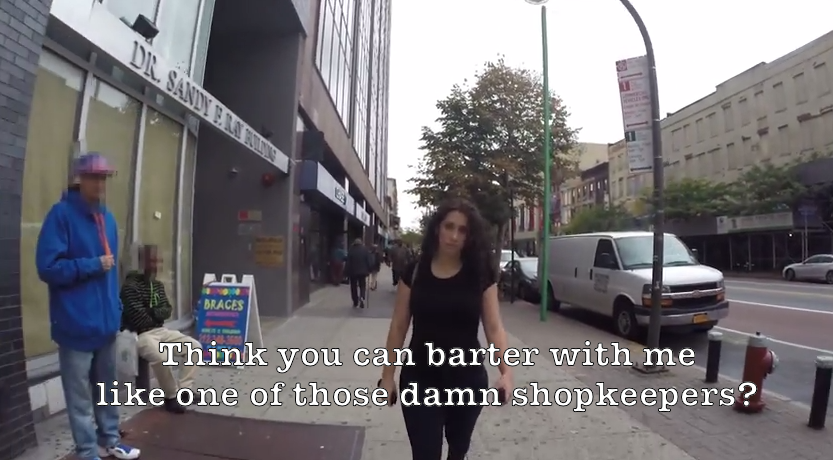 So many arrows need to be taken in so many scumbag knees.
Yesterday's release of "10 Hours of Walking In NYC as a Woman," a hidden camera video documenting 10 hours of street harassment endured by one woman, was quite an eye-opener to many.
Here, again, is the original:
It's already been viewed almost 5 million times in 24 hours, and everyone has a take on it. Naturally, over on reddit, one of the more upvoted takes referenced a video game.