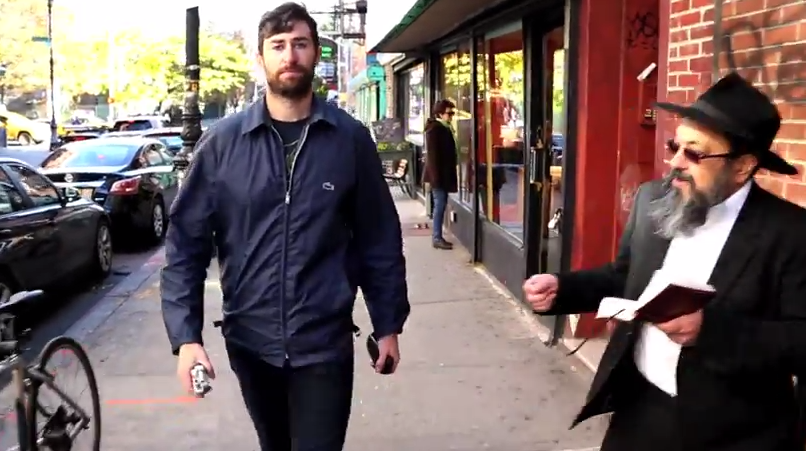 Can't ask a nice guy ask another guy about his faith no more?
Once 10 Hours of Walking in NYC as a Woman swept through the Internet, the parody videos were an inevitability. Hot on its heels was 10 Hours of Walking in NYC as a Man, which similarly took the Facebooks by storm. And now, for a more regional twist, former someecards staffer and Running Late host Scott Rogowsky stars in "10 Hours of Walking in NYC as a Jew."
If you're not from around these parts, it's a common occurrence in New York for Jewish men—or men who just kind of look Jewish—to be approached by Hasidic Jews with the question, "Excuse me, are you Jewish?" I'm told a "yes" answer leads to a discussion that extols the benefits of following all the commandments of the Jewish bible. As an Irish Catholic, while I've been approached many times, a simple "no" allows me to go on my merry way.  
Scott, in this video, isn't quite so lucky.
Well done. Now let's let this be the end of the "walking in NYC" parody videos. Please don't turn this into another "Shit Girls Say" parody virus. I can already hear a rumbling at the UCB Theater as improv teams argue over "what the one guy should do for five minutes" in their version.
(by Bob Powers)