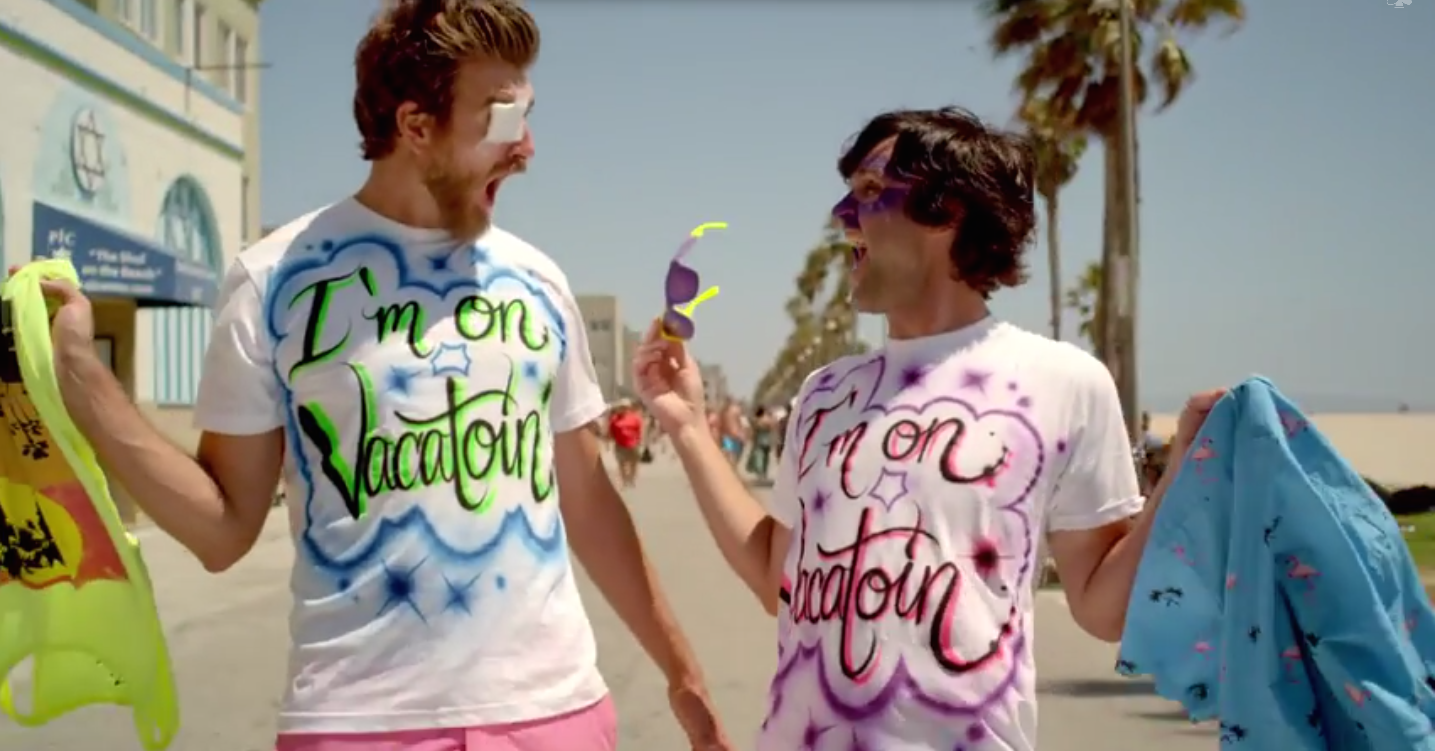 Unrelated: that's a fun-looking synagogue in the background.
YouTube's Rhett & Link, best known for being Rhett & Link on YouTube, are having a terrible vacation where absolutely everything goes wrong, but that's OK, because at least they're not at work.
During their adventures, they run into a lot of other YouTubers, including Dom from BroScienceLife, Shanna from HeyYoShanna, Candice from Hunan Penguin, and Shannon from Random Ass Girly Channel.