Like Groundhog Day except there's a lot more money riding on it.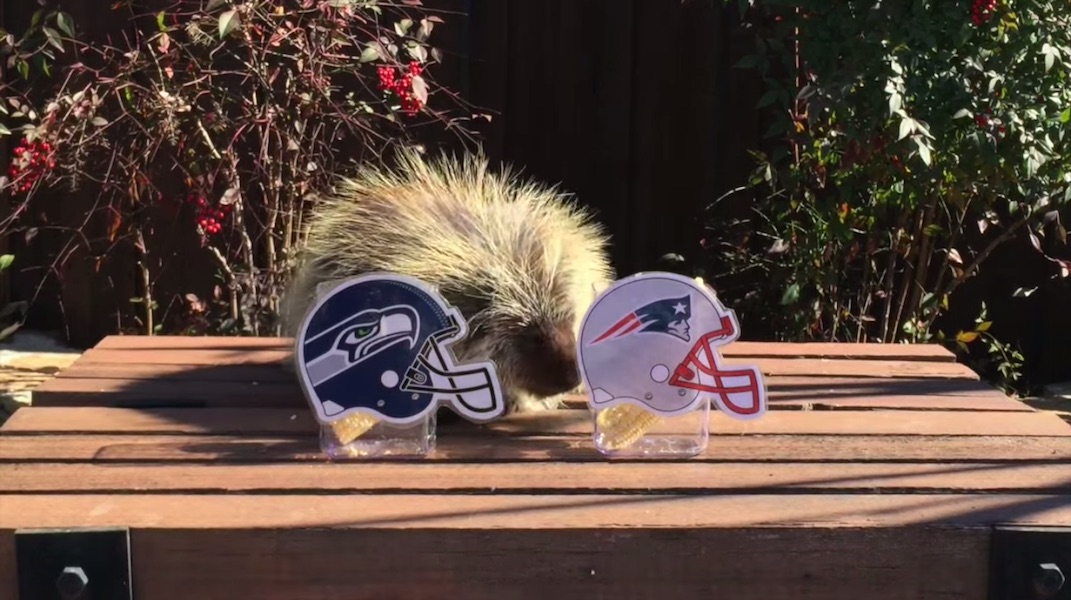 I want that corn tested for proper inflation levels.

Americans love football, Americans love winners, and Americans love believing that ground animals have prophetic powers and can predict the future. Put all those things together and what do you get? A famous porcupine who has correctly predicted the winner of all football for the past three years in a row (which, to be fair, is a 100% accuracy rate). This year, he's making his riskiest bet yet that the Seahawks will come back to win again. I suppose he thinks all the scandals might be distracting the Patriots in practice before the big game.
(Just a heads up, they show the past few years before getting to the upcoming game)
We've written about Teddy Bear before for reasons besides his psychic powers—namely, the fact that he talks like an amused little alien when he eats pumpkins.