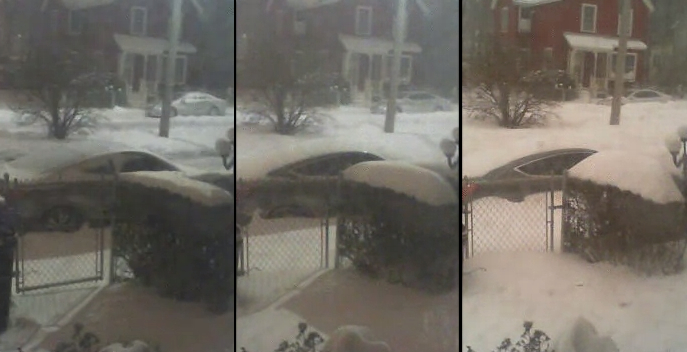 Now that's how a blizzard's supposed to blizz.
There might be a lot of "snowstorm, schmoschmorm" coming out of New York City today, but in places to the north, the blizzard is real, and those people might be tweeting less because they're too busy burning their floorboards for warmth.
One Boston area resident (and redditor) made a point of documenting the view of this "potentially historic" snowfall from a front porch in the middle of the drop zone. Here's a pretty dramatic timelapse of Juno battering a suburban street from around 10 pm last night until 11 am this morning.