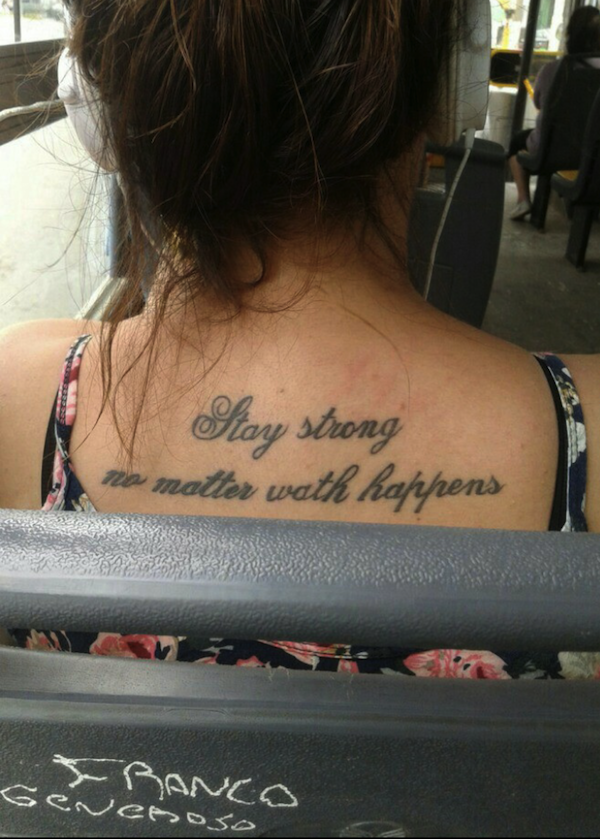 If you can overcome this, you can overcome anything. (via)
You'd think people wouldn't sit in a chair and have permanent ink embedded in their skin without making absolutely, positively certain every letter of it was correct — but if you'd think, you wouldn't be these people. Part of us wishes every tattoo parlor could be immediately outfitted with a Dictionary, an AP Stylebook, and an up-to-date copy of Strunk and White's Elements of Style. But the other part of us knows that would deprive us of photos like these. If you've seen any egregious tattoo typos or, God forbid, have one of your own, please send it to us for our continued amusement.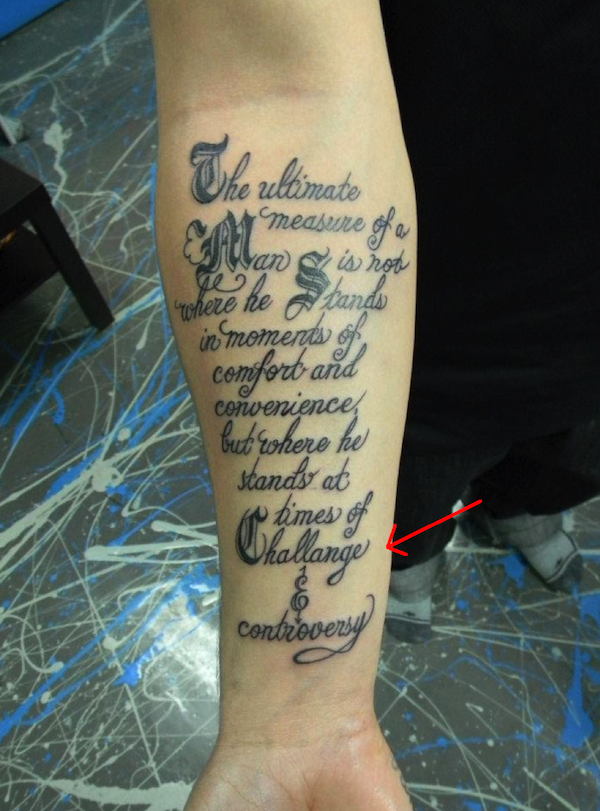 The ultimate measure of a man's spelling is if he can spell "challenge." (via)
.


No love could be loyal enough not to make fun of you for this. (via)
.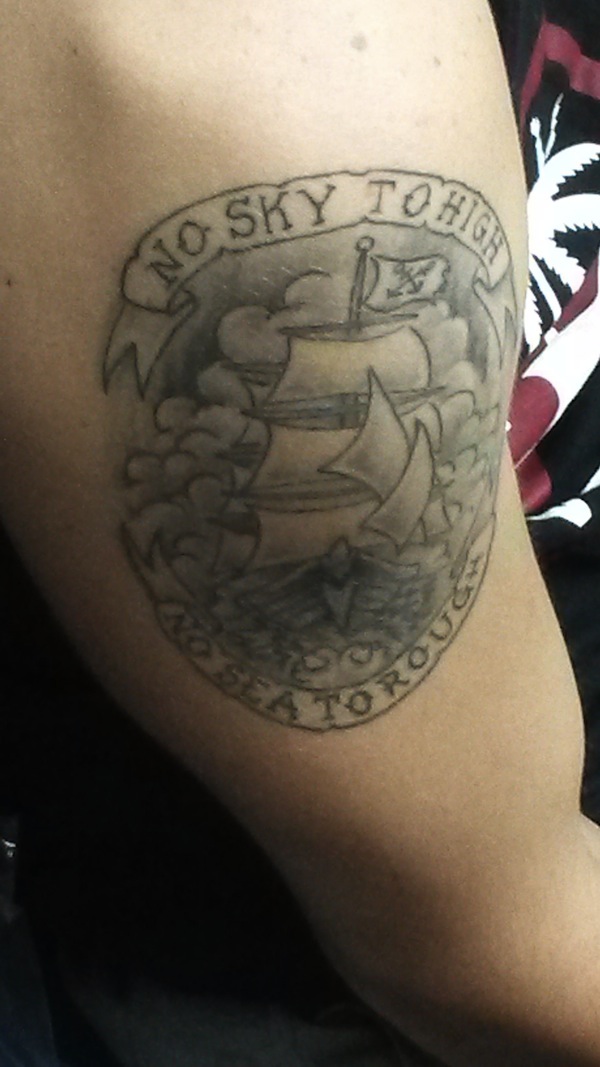 No spelling mistake to egregious. (via)
.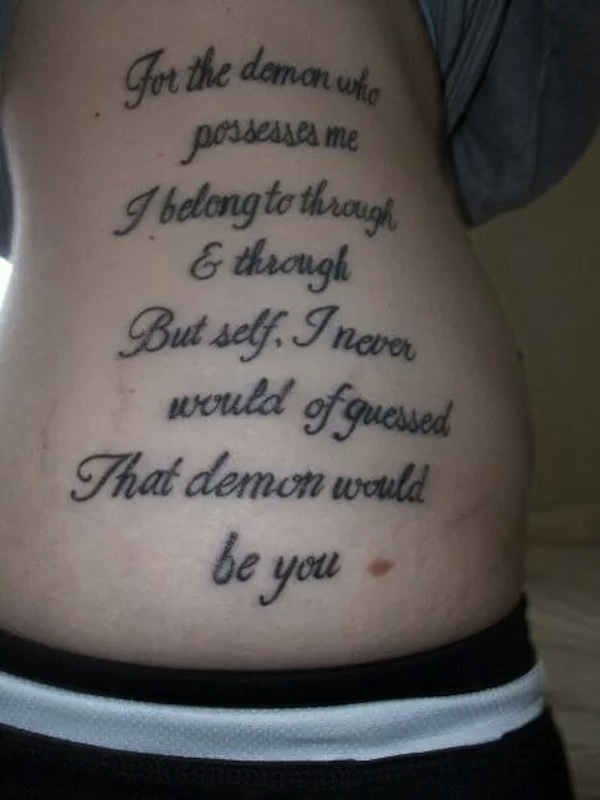 Seems like your major demon is compound verbs. (via)
.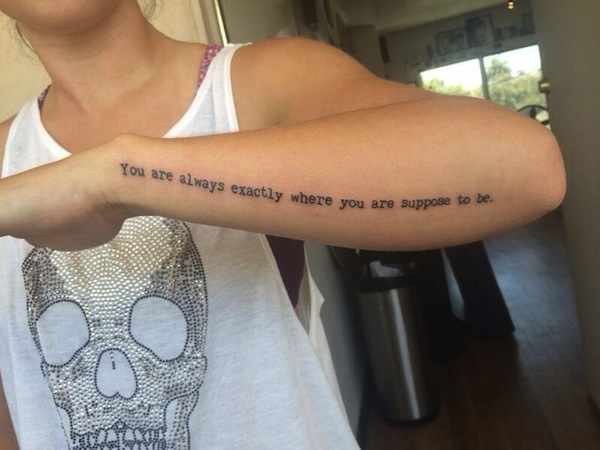 In front of a camera so you can be properly shamed. (via)
.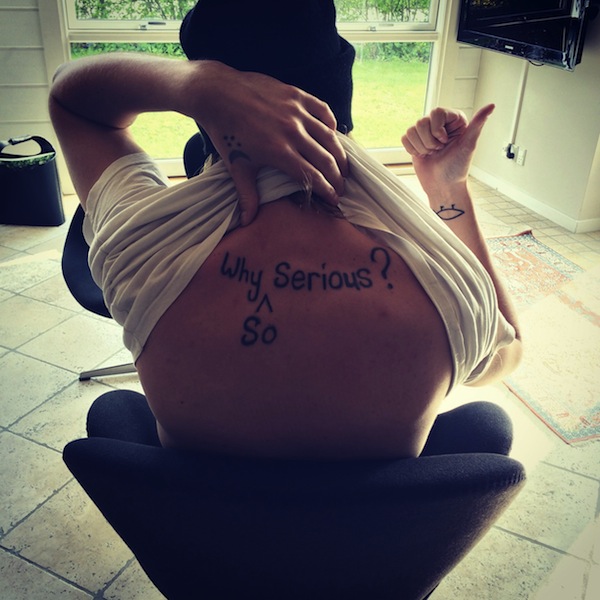 Oh, just feeling serious cause you've made such a huge mistake. (via)
.
Updated 8/20/14: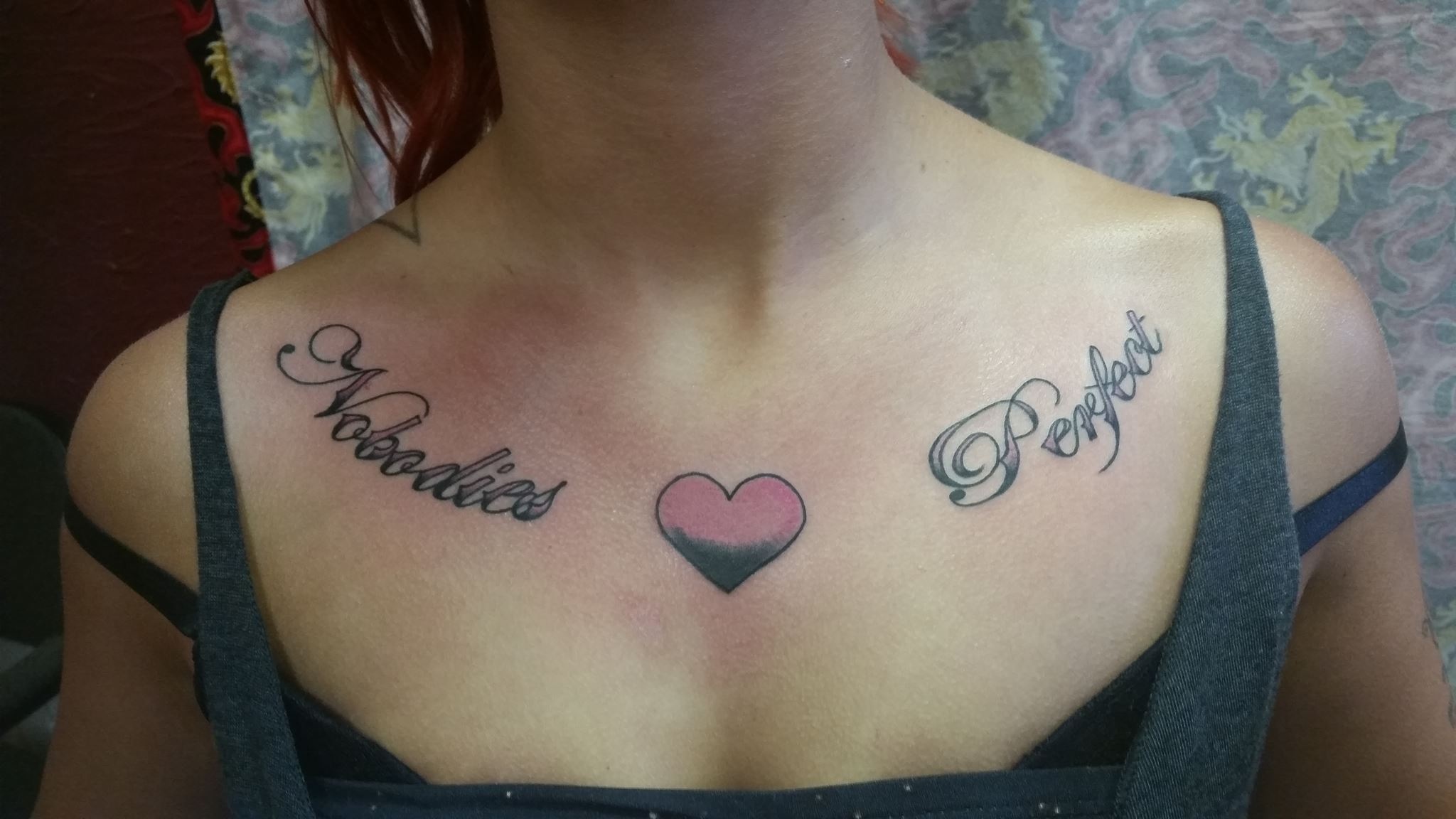 True. We're all just a bunch of imperfect nobodies in the grand scheme of things.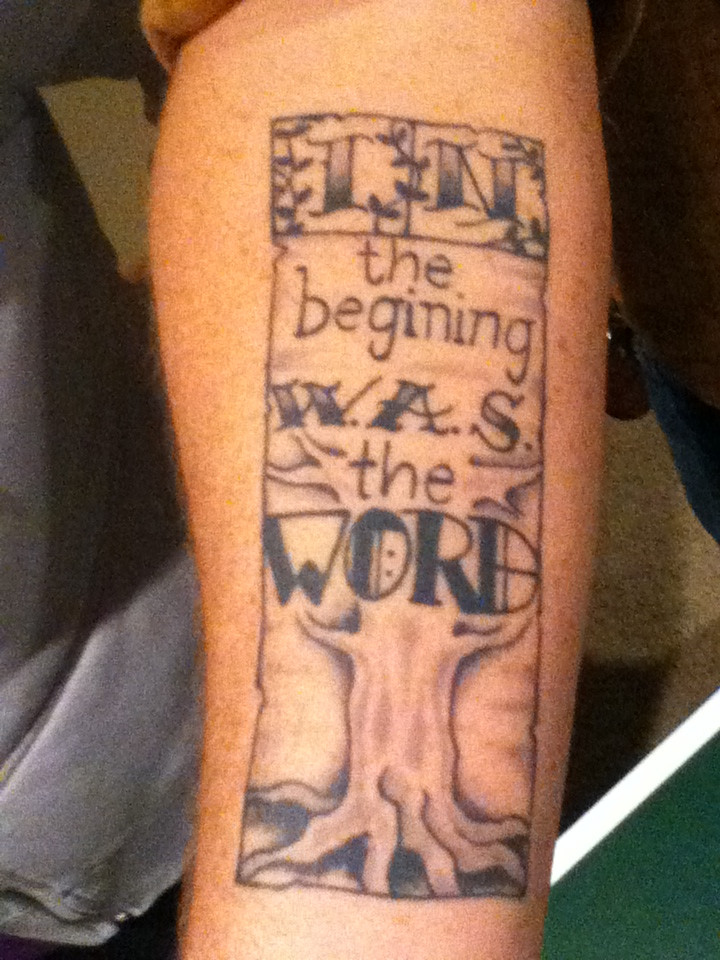 And not long after that, spell-check. (Via)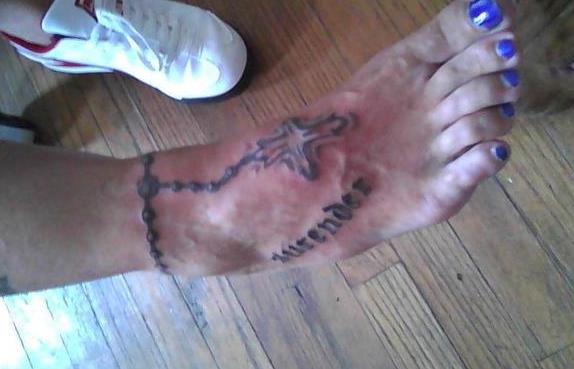 "Surender" your high school diploma, please. It's invalid. (Via)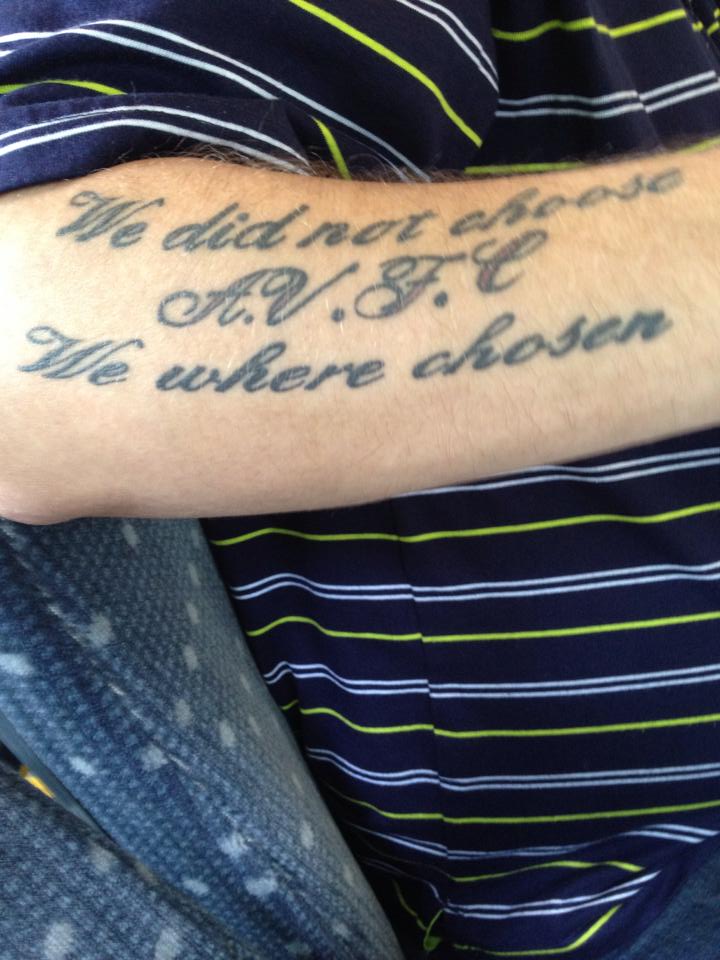 We did not choose our tattoo typo. We where drunk.  (Via)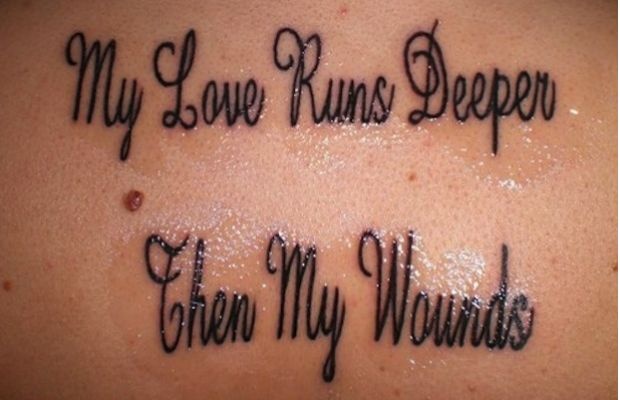 Then your wounds did what? (Via)

No one will ever understand the bond they share or the tattoos they get. (via)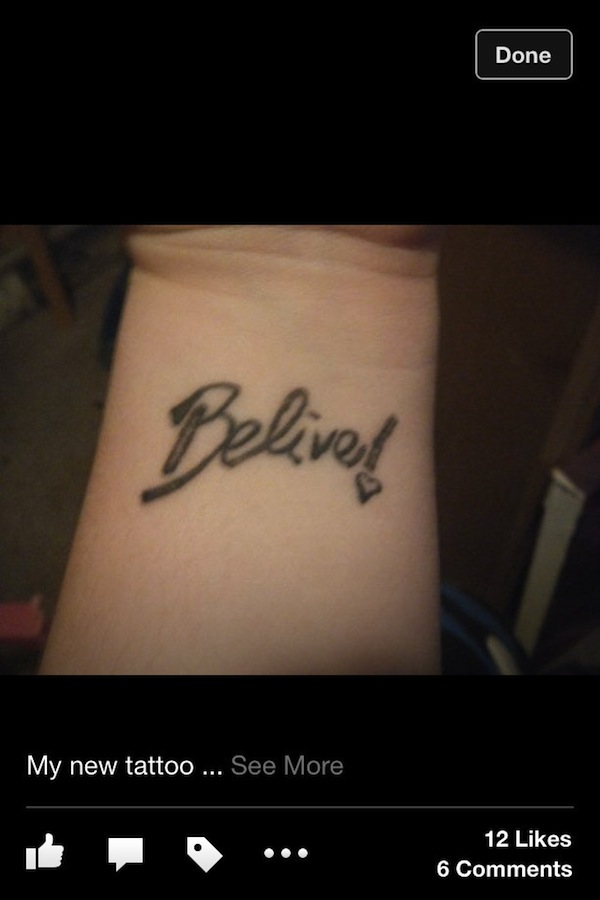 My motto has always been, "Be pre-recorded!" (via)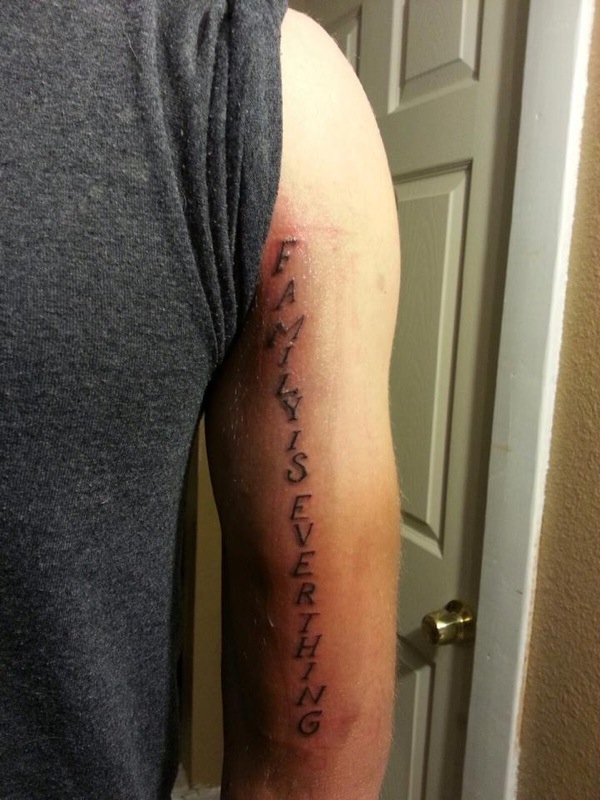 Family should come first, but spelling shouldn't come quite so far behind. (via)




She should have resisted this. (via)




Is that like a fat infidel? (via)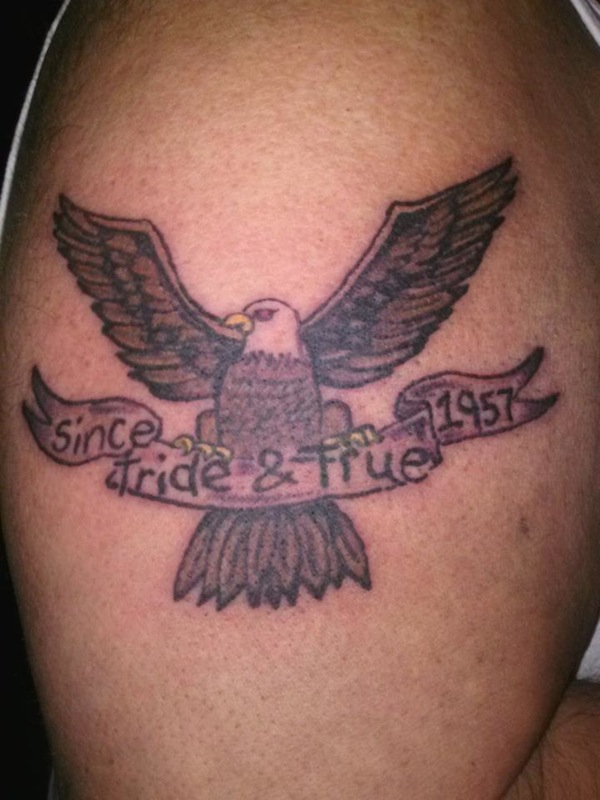 At least he tride. (via)
Updated 2/20/14: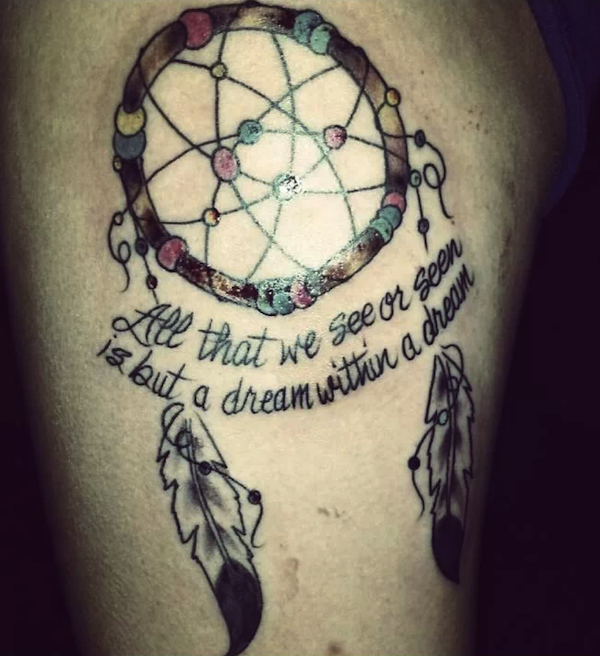 Sorry, but you fail the exam for your poetic license. (via)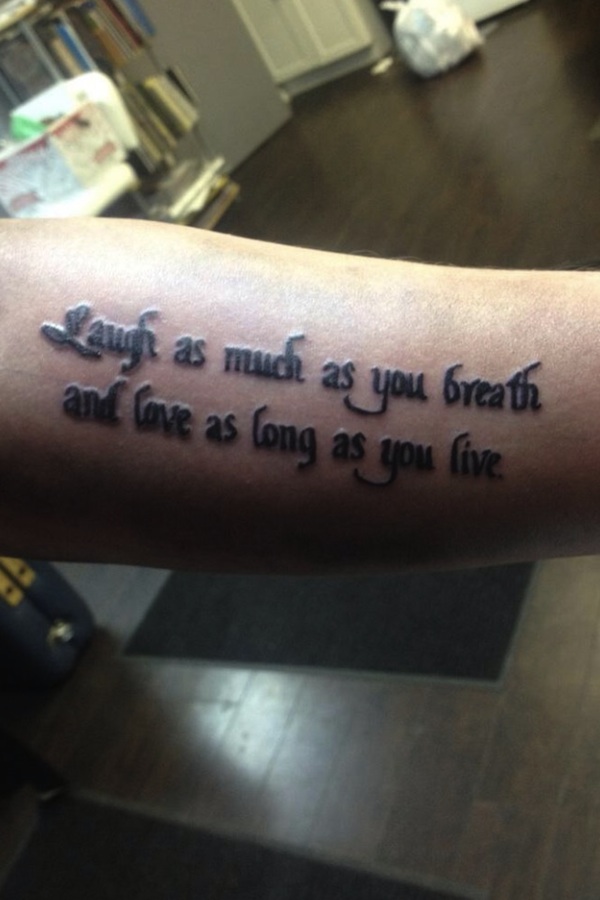 It's sad that we're impressed your spelling mistake is easily fixed. (via)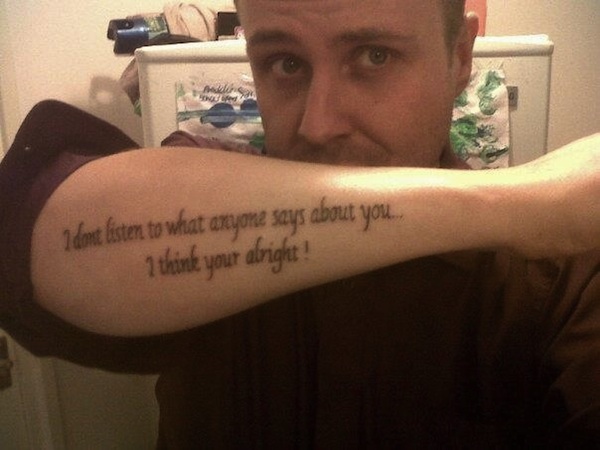 Seems like something you could have just put in a card. (via)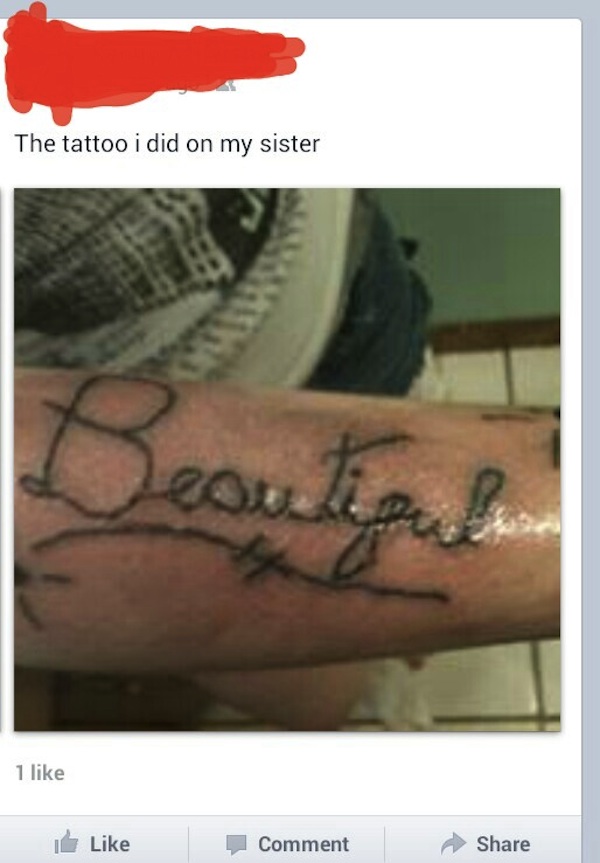 She has a presh and pun look. (via)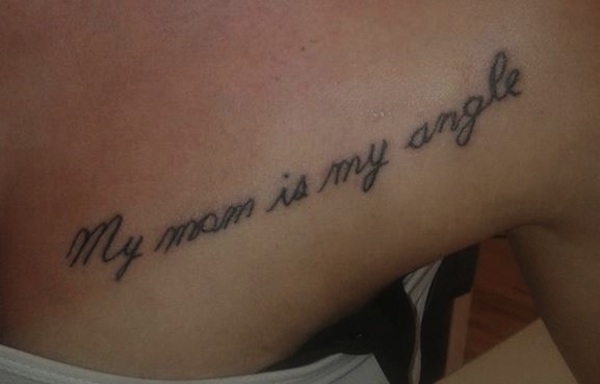 My dad is my isosceles triangle. (via)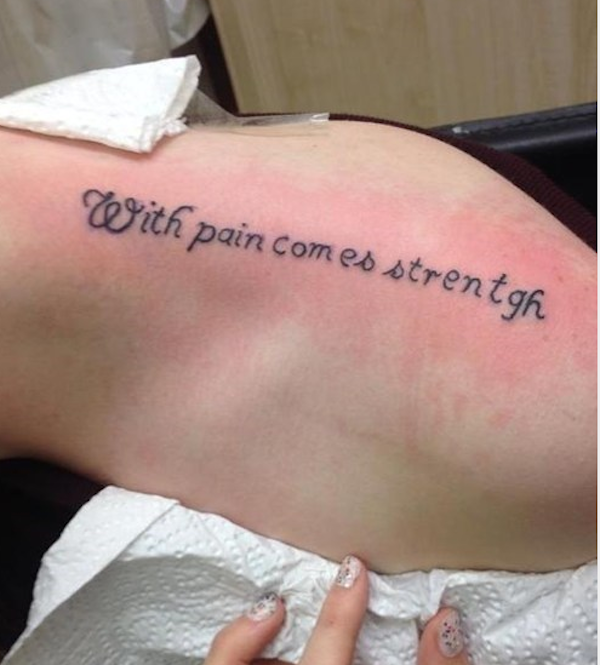 Good thing you're someone who can see the silver lining. (via)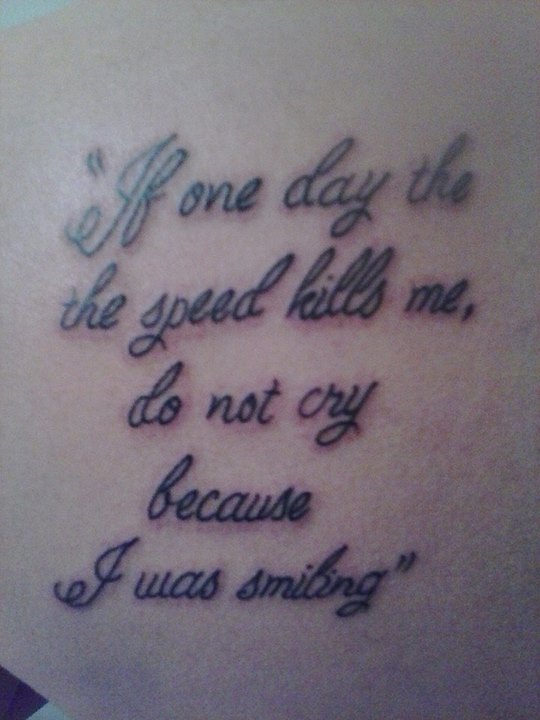 Took us a while to catch it, but luckily we were in no danger of the mistake going away. (via)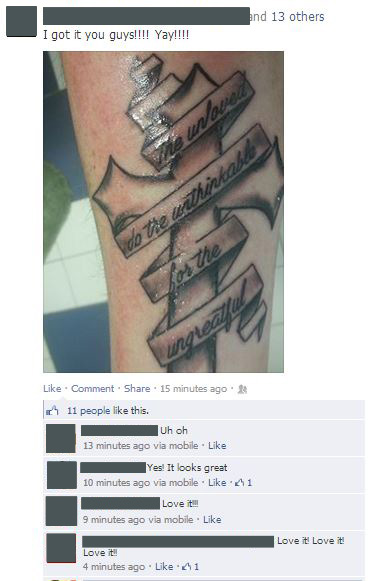 Uh oh. Your tattoo has a spelling mistake and also sucks. (via)

The best place for a spelling mistake is somewhere you can grow hair over. (via)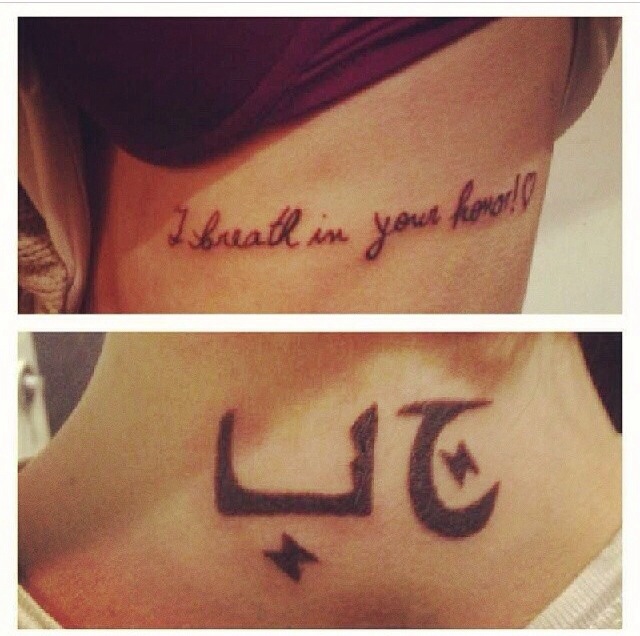 Fine, just stop breath-ing so loud! (via)

Verily, God is great. (via)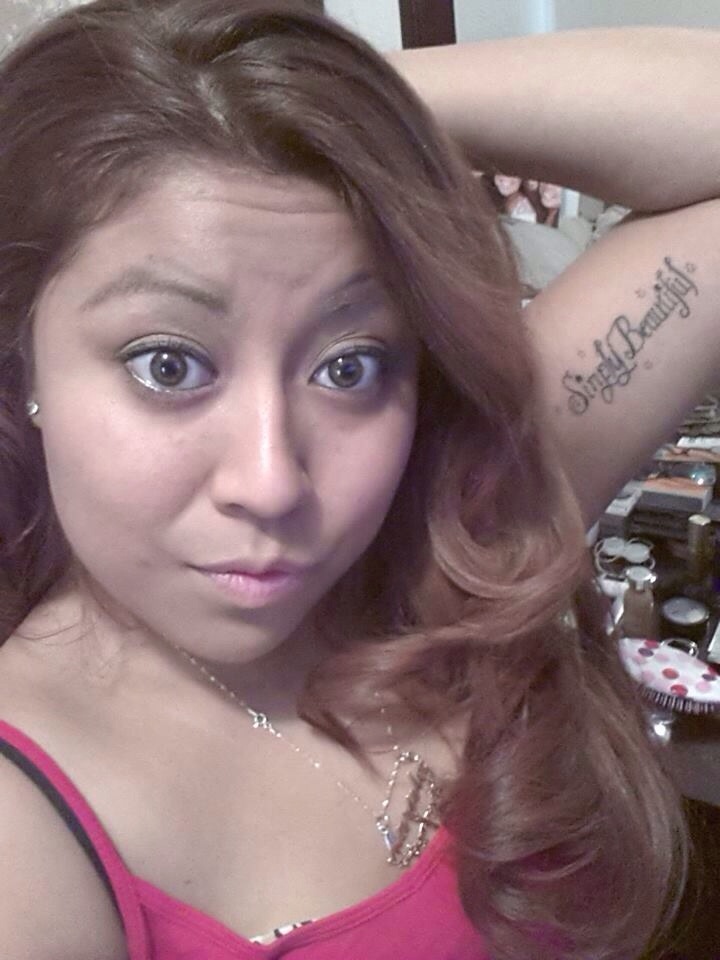 An accident or a really weird pun? You decide. (via)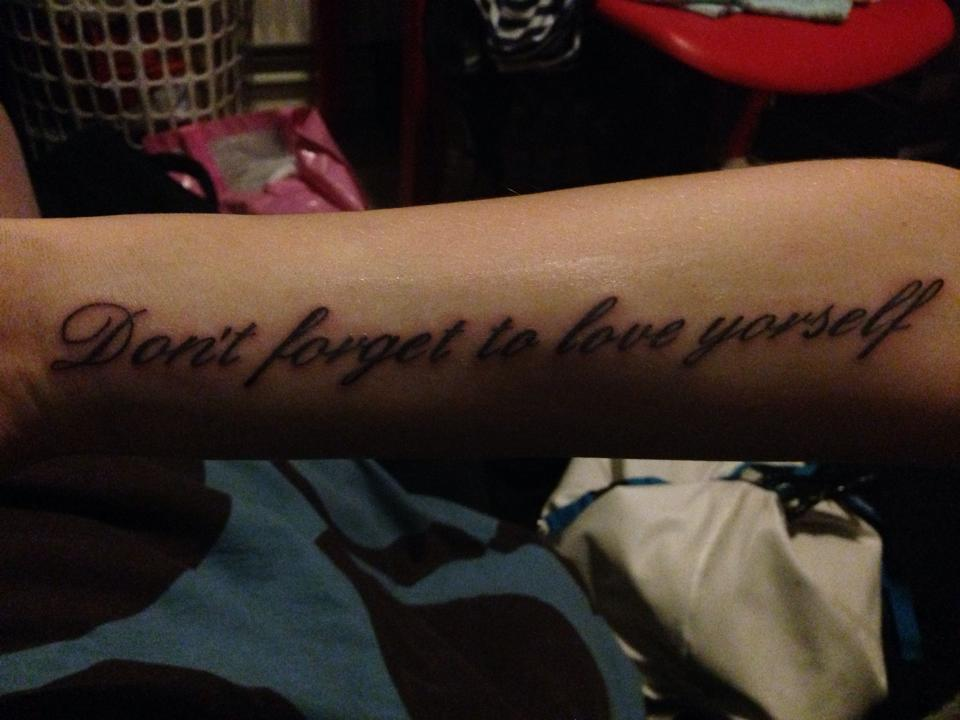 Including all of the limbs you've destroyed.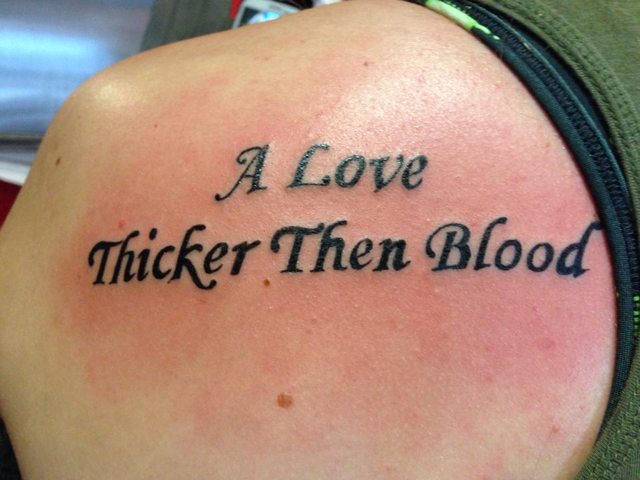 You know, like molasses or something.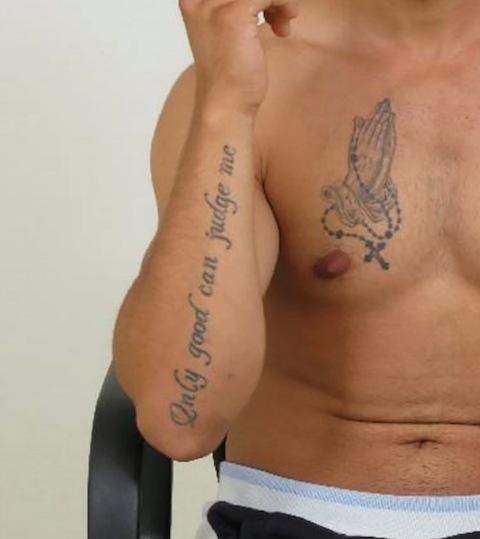 That's awkward because I'm judging you right now.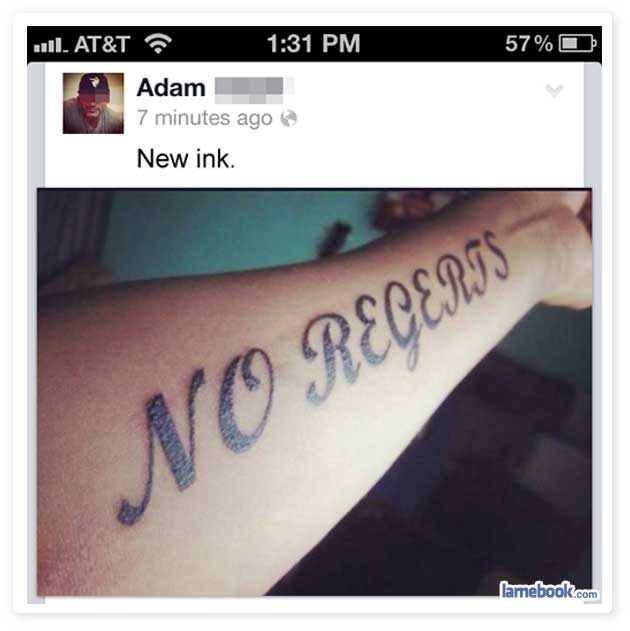 Fine, maybe one, tiny regert.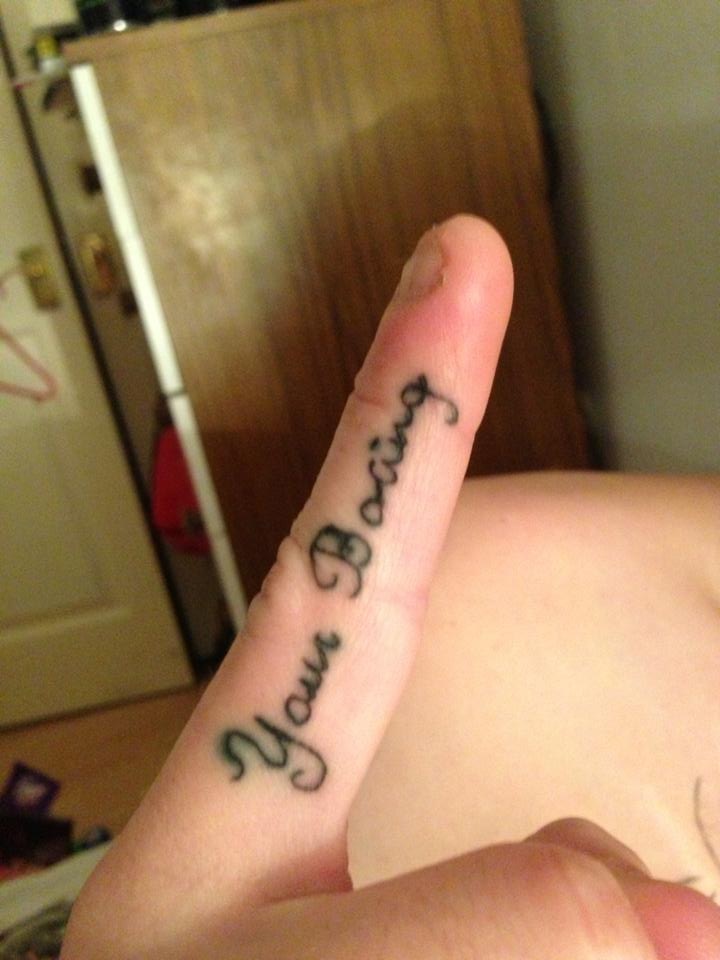 Well, you're a poor speller.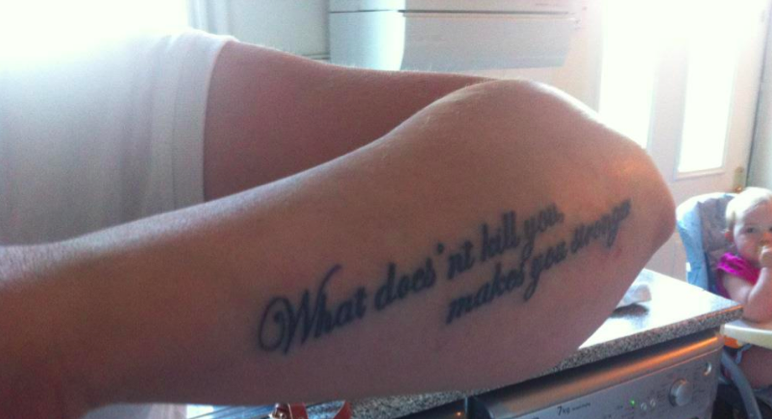 In this case, that's up for debate.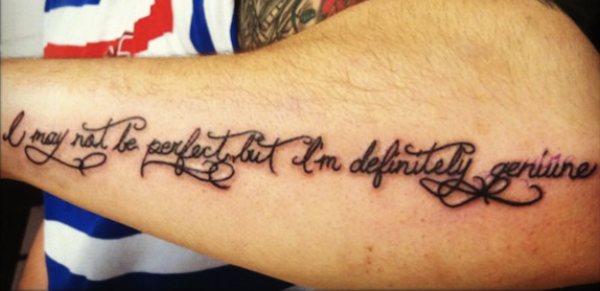 Well, you're genuinely something, anyway.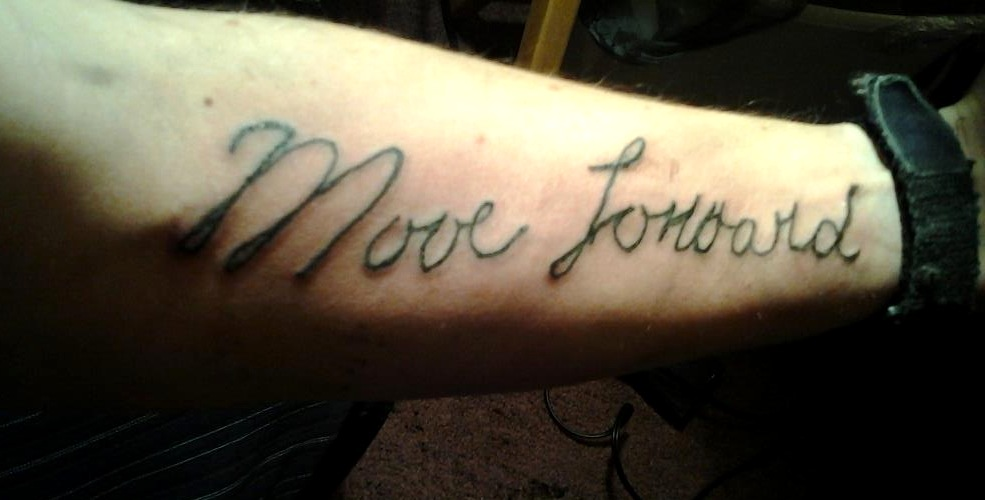 There's really no point in looking back once you've done something like this.


On the other hand, weigh your dicisions carefully.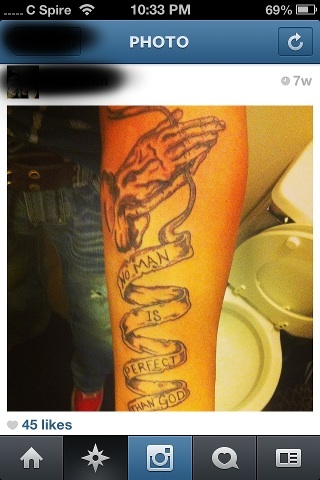 I believe you're looking for the word "perfecter."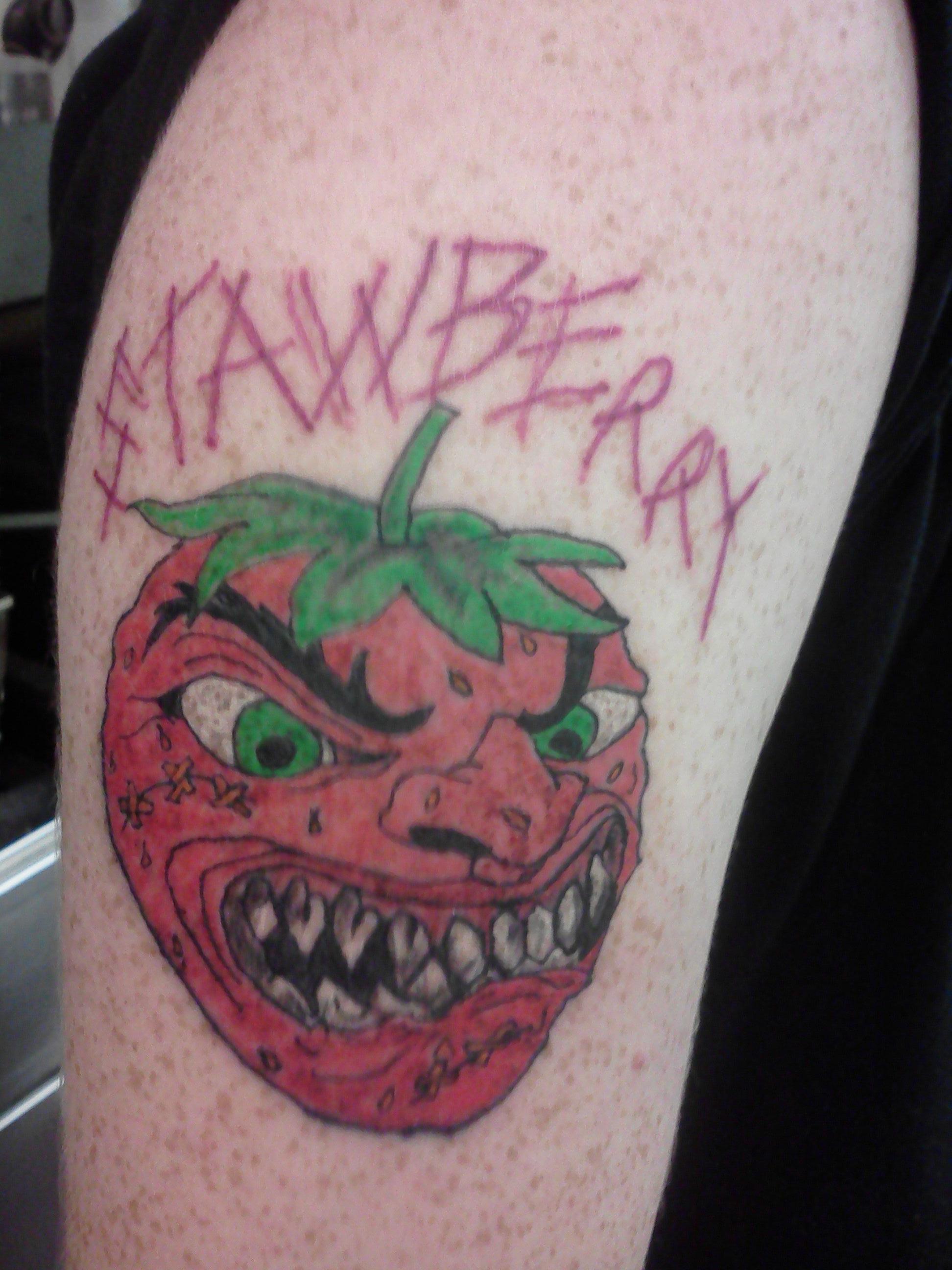 Oh shit, that stawberry's pissed! He just saw a meln running off with his buberry!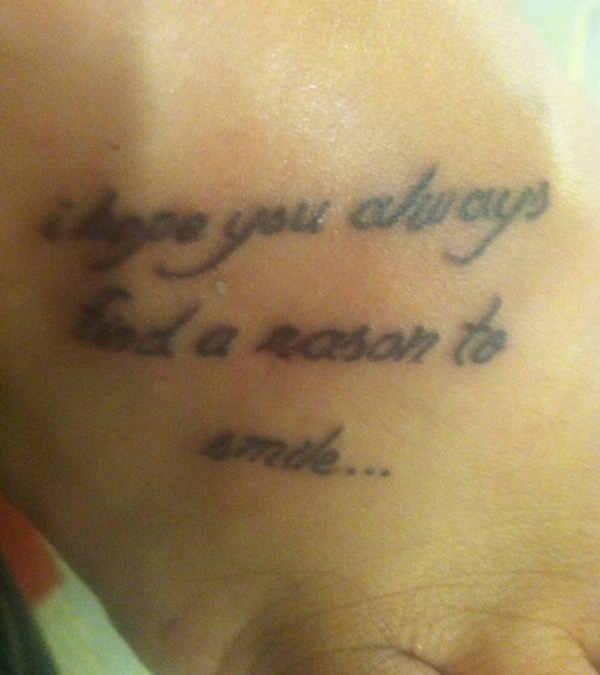 Like socks.
Updated 8/13/13: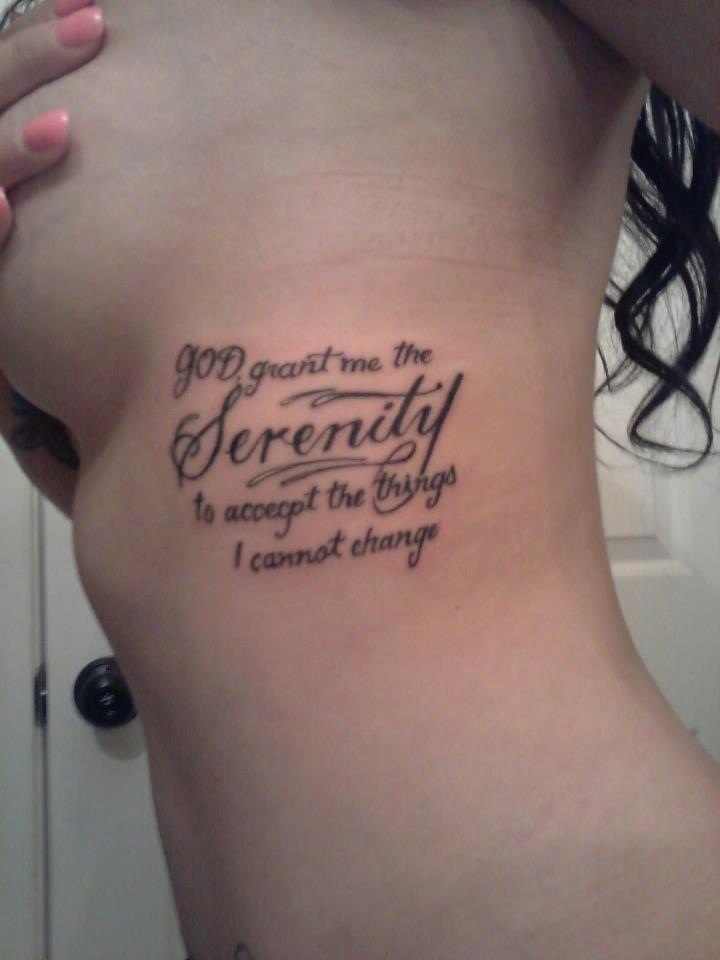 And the wisdom to spell "difference."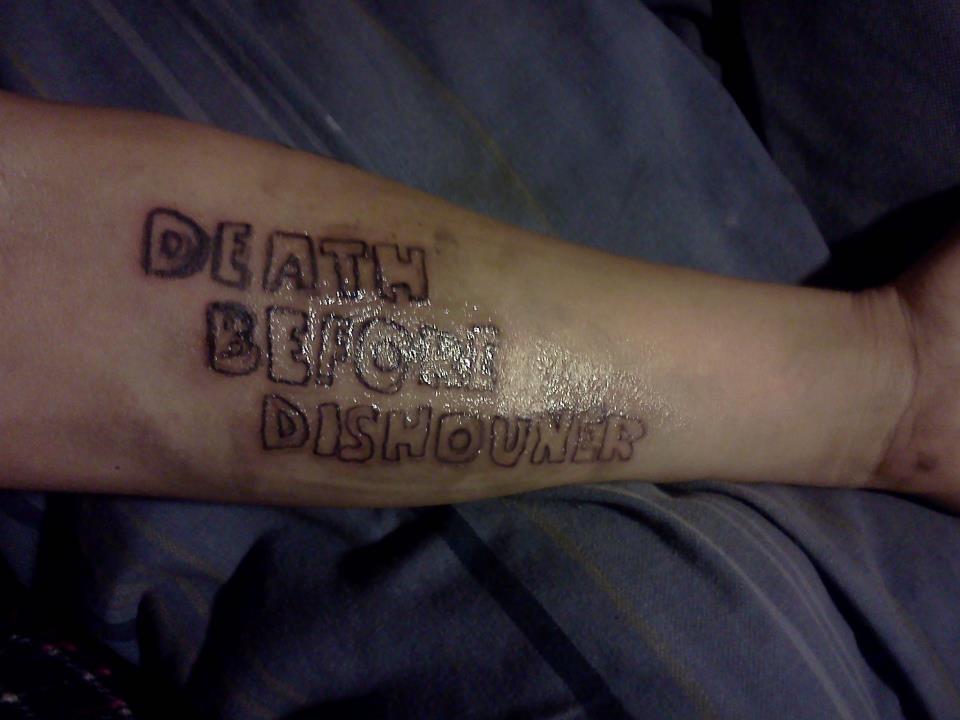 Is that the British spelling?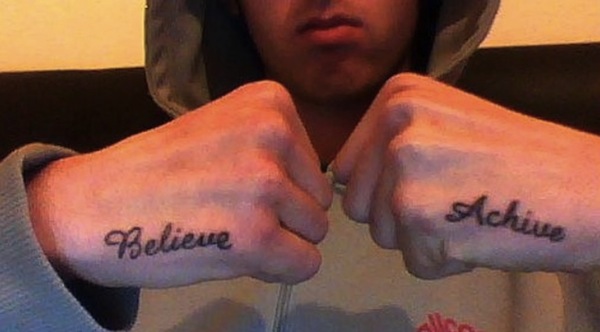 All a chive needs to do is believe in itself and it can garnish anything!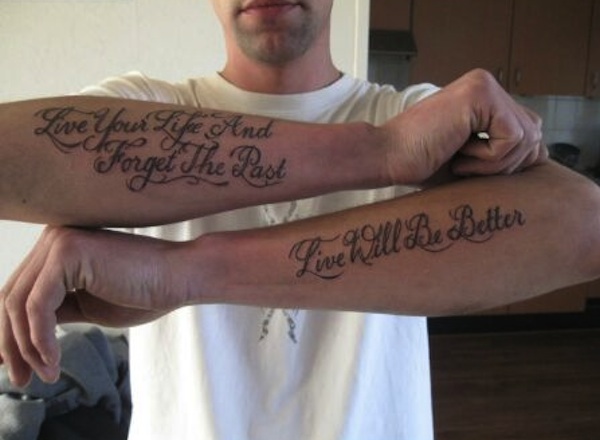 But this tattoo will never, ever be better.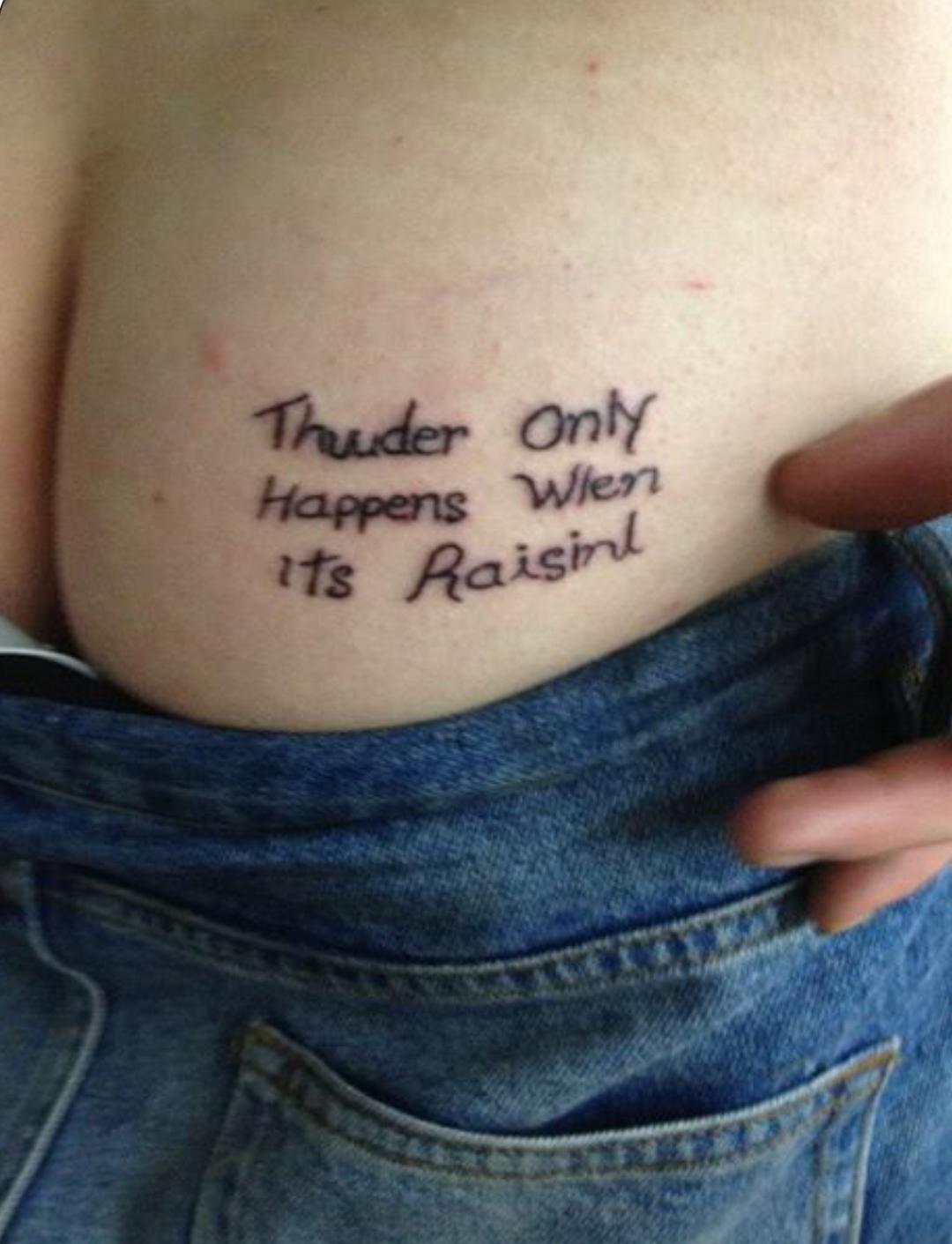 Man, raisins again? And I forgot my darn umbrella.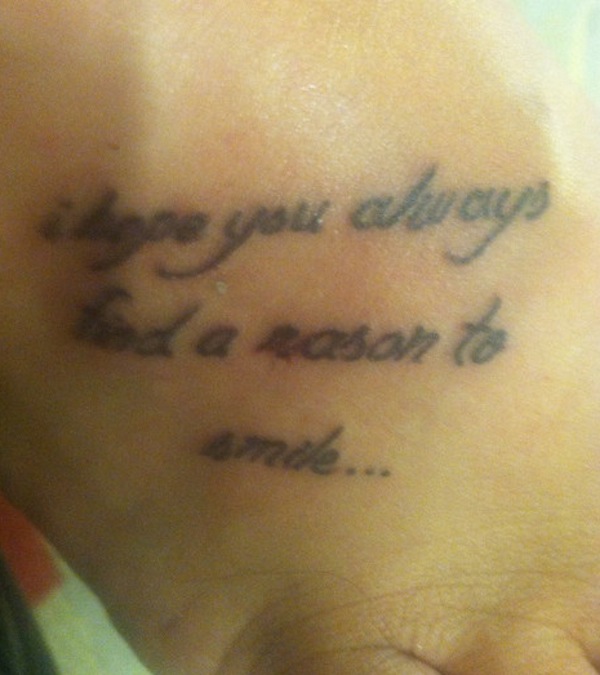 And if you can't find one, just think about the fact this person has to live with this forever.
Updated 7/17/13:

There are other measures of success, sir.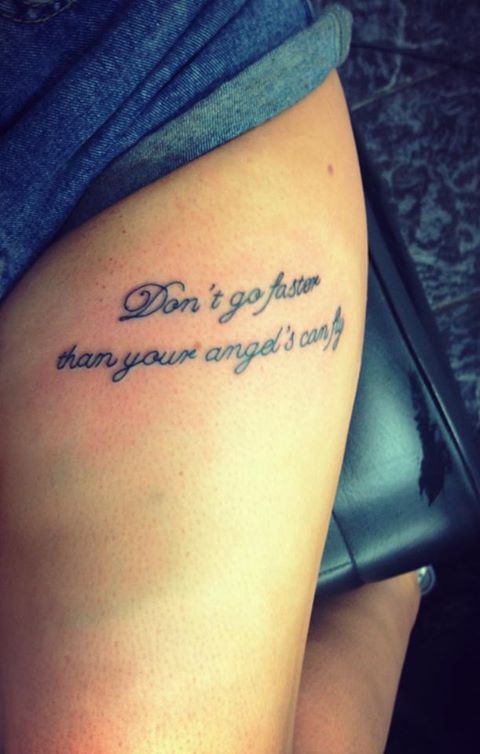 Even guardian angels can't save this person from herself.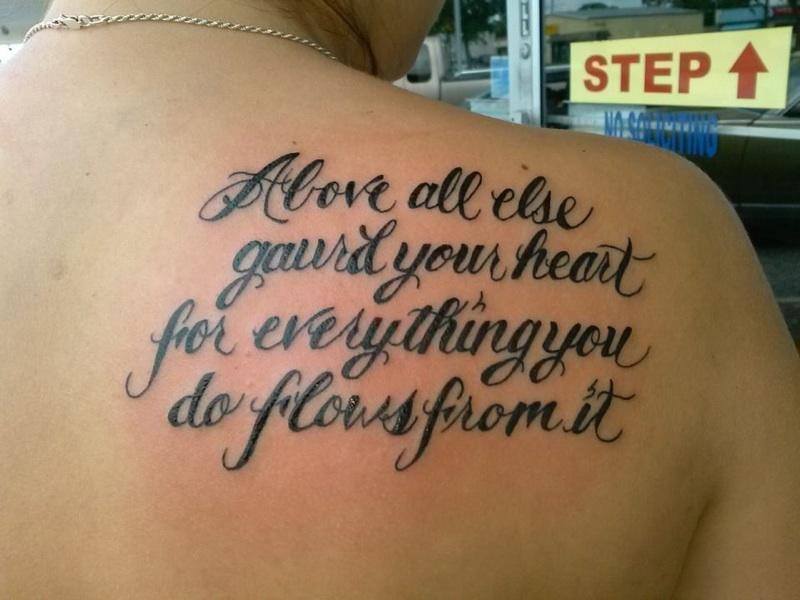 But ever so slightly above that: spell-check.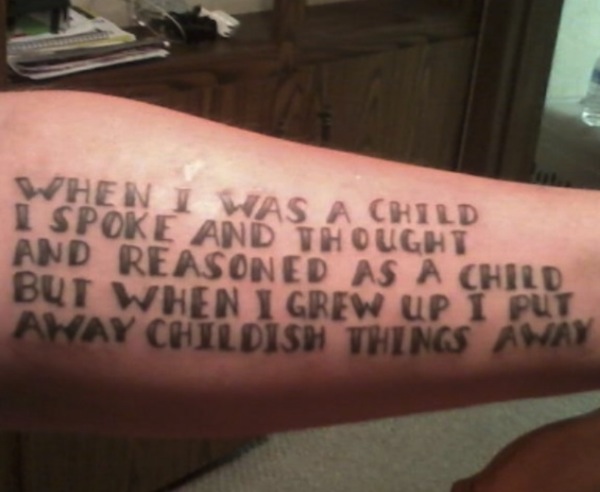 It's from First Corinthians Book One.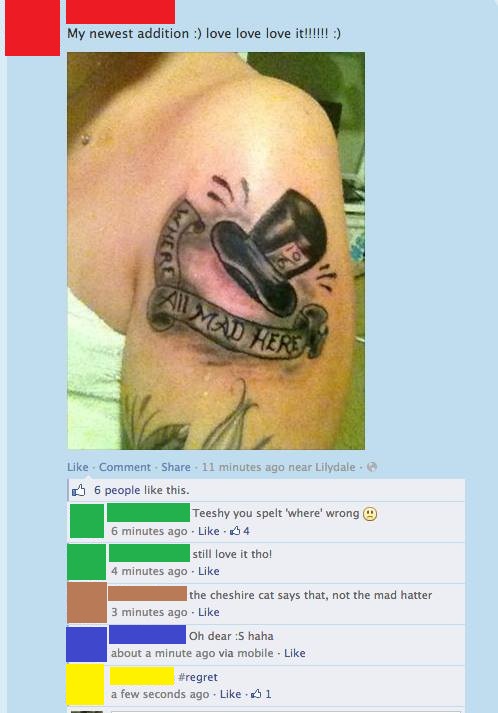 #regret will help you find other things people are regretting!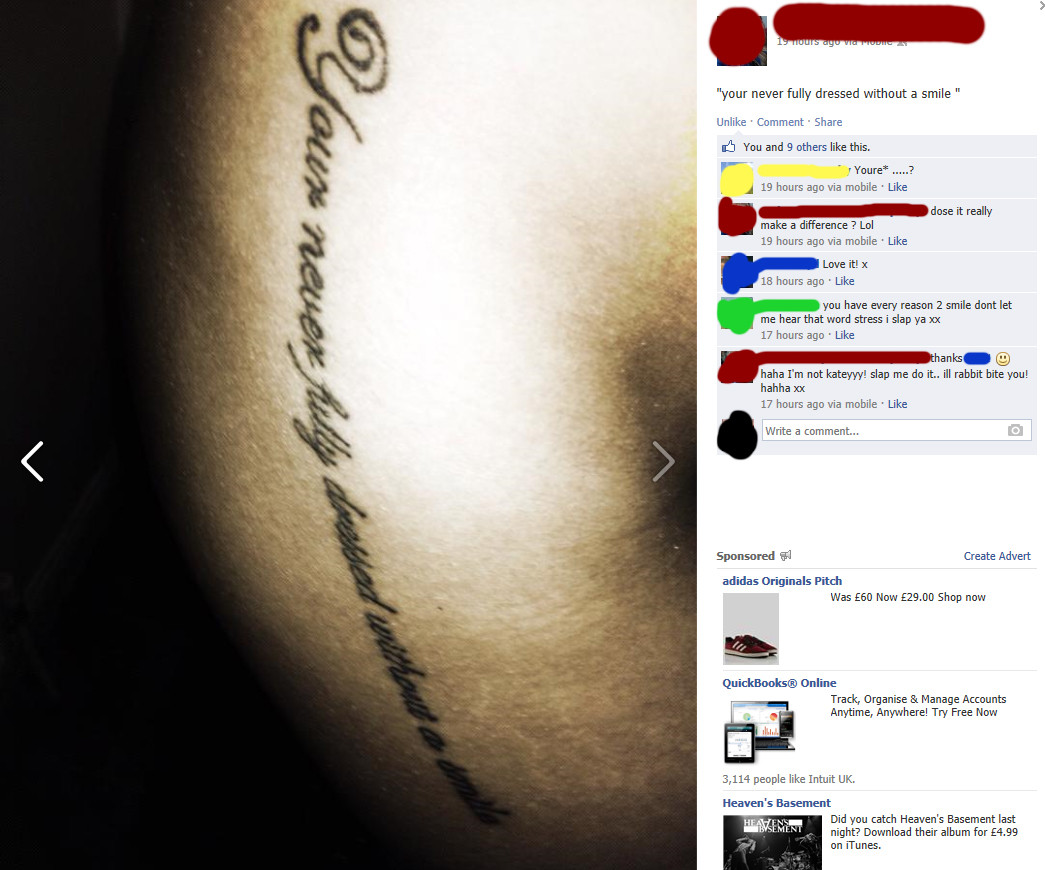 You're never fully an adult until you know the difference between "your" and "you're."
Updated 6/17/13: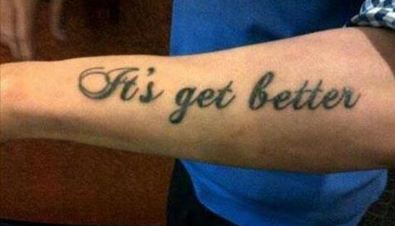 Sadly, this tattoo will never get better.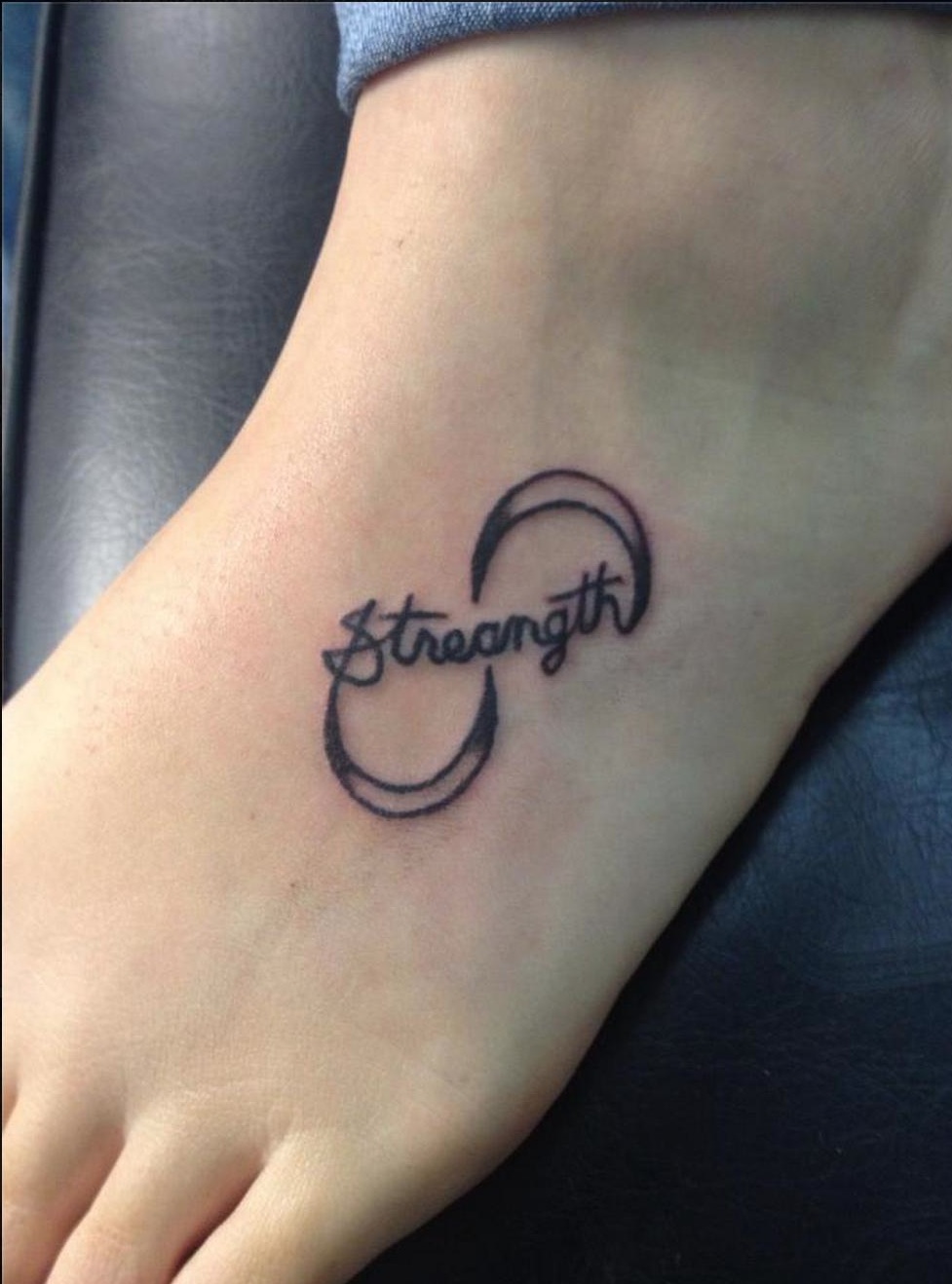 Does anyone have the streangth to overcome this?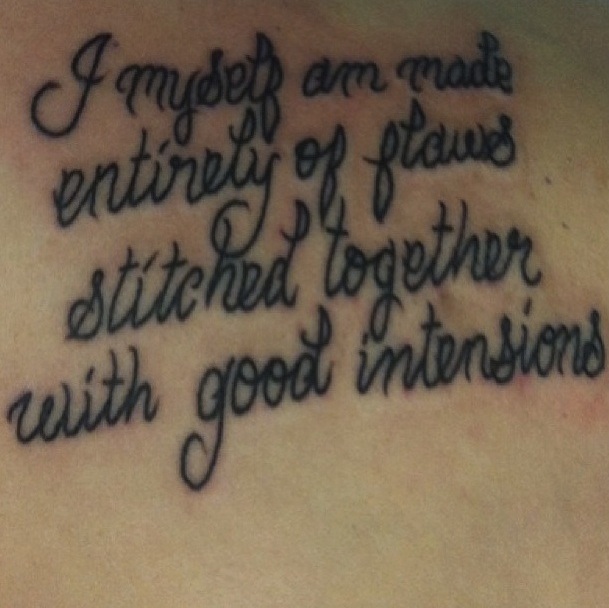 Hey, if you're flawed to begin with, no harm adding a flawed tattoo here and there.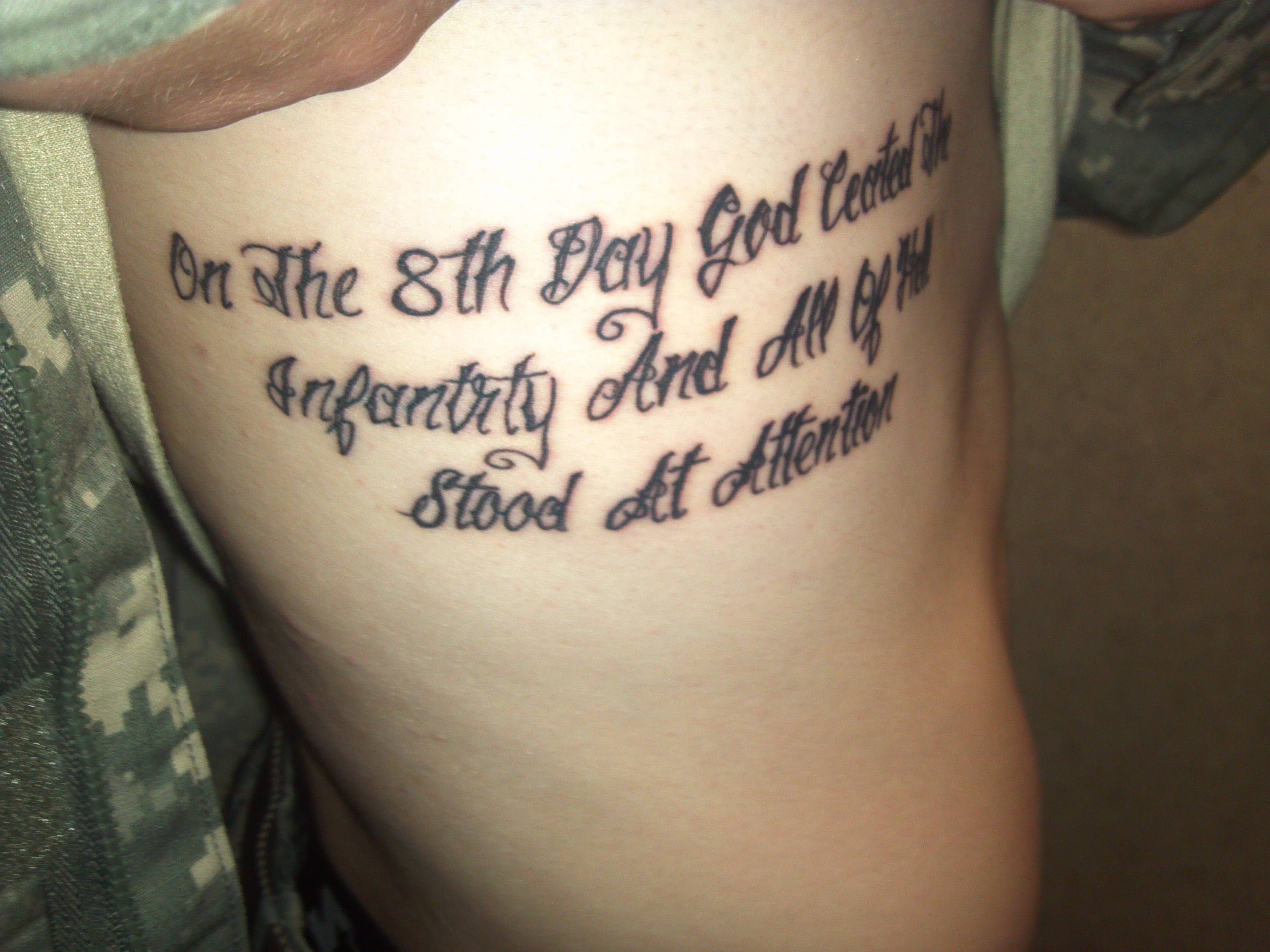 And on the 9th day, God was like, "Hang on, that should be 'infantry.'"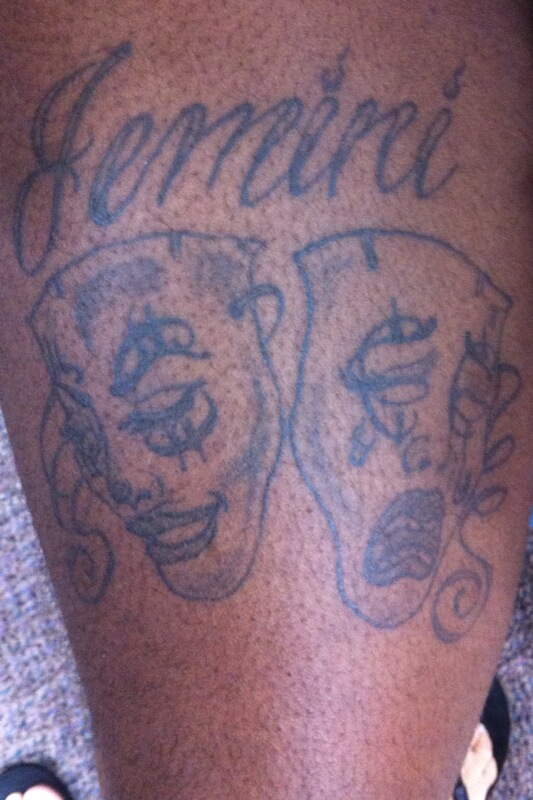 His perfect match would be a Sajittarius, but he'll end up marrying a Lio.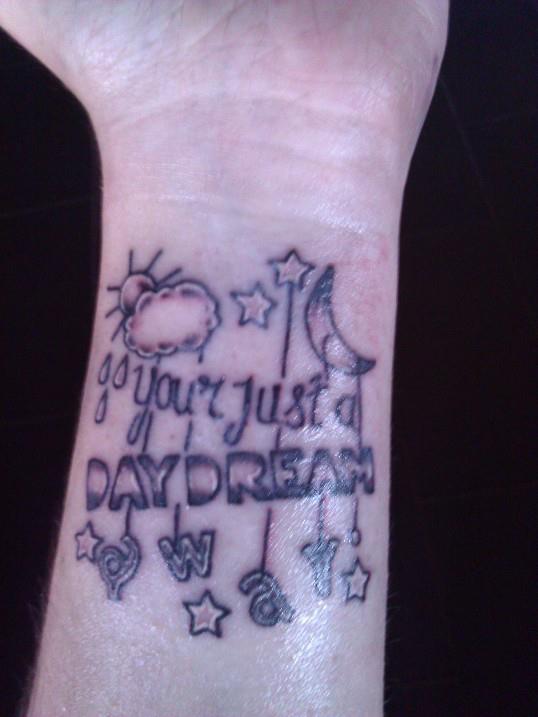 But if your smart, you'll stay away from this nightmare.
Updated 5/16/13: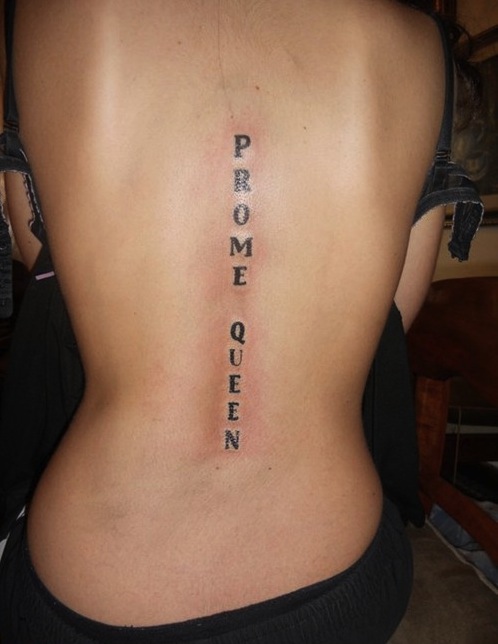 Well, how do YOU abbreviate "promenade?"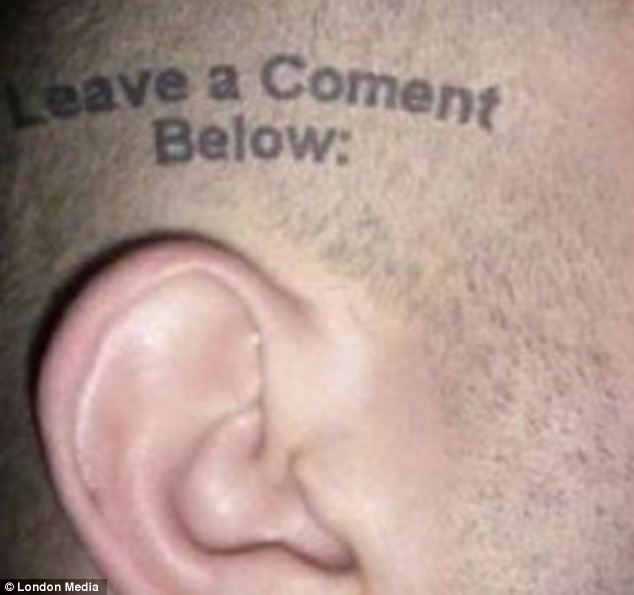 You're going to get a lot of the same comments.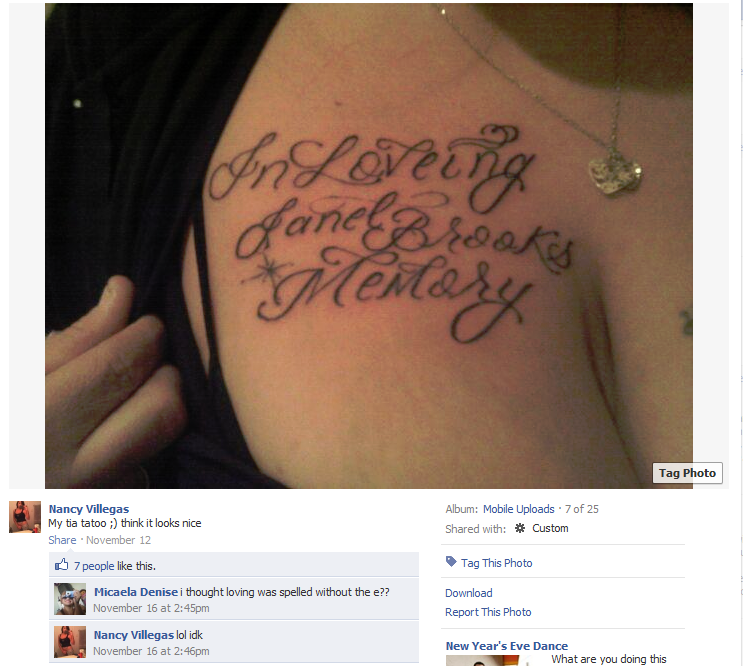 Lol. It's just an epitaph I wear on my body forever. NBD!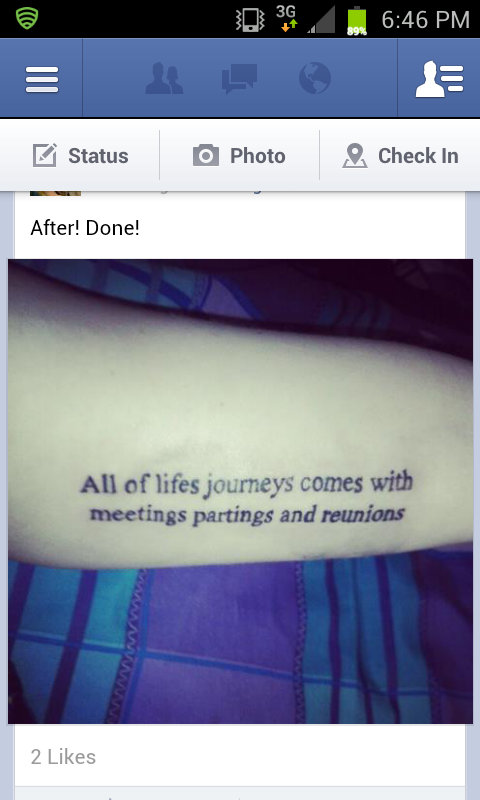 ...and verb tenses that don't correspond to pluralities.

Betting we're better than you at one thing.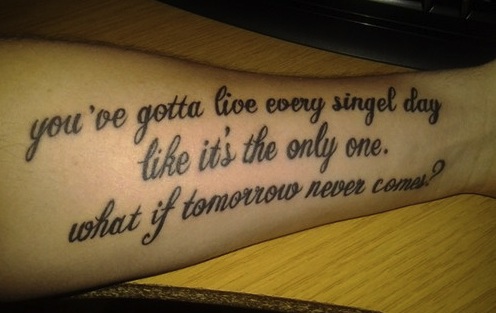 No time to check spelling. Let's live!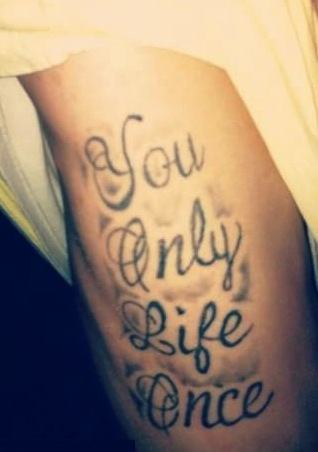 So life life to the fullest.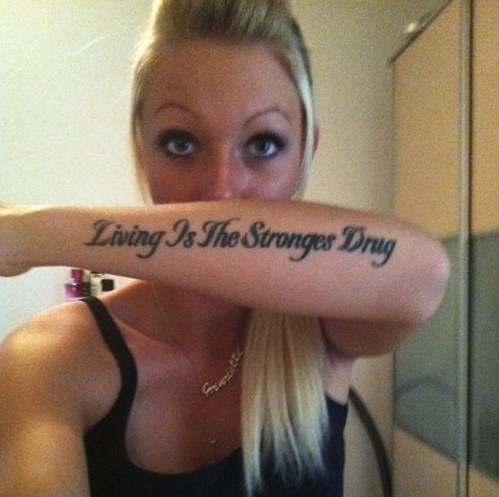 Misspelling is the tastiest alcohol.
Updated 4/17/13: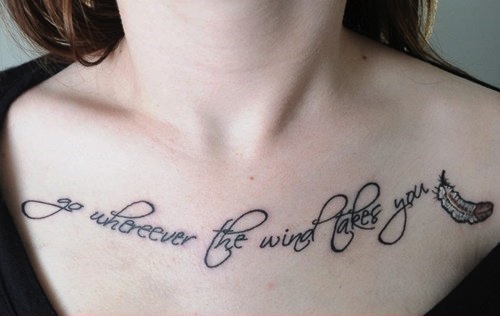 Whereever - when you don't know where you're going but it sounds really fun. Whee!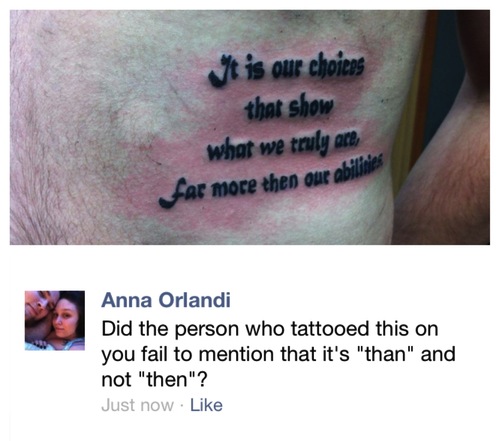 Did your parents fail to mention it's spelled "Orlando"? Hmm? Burn? No?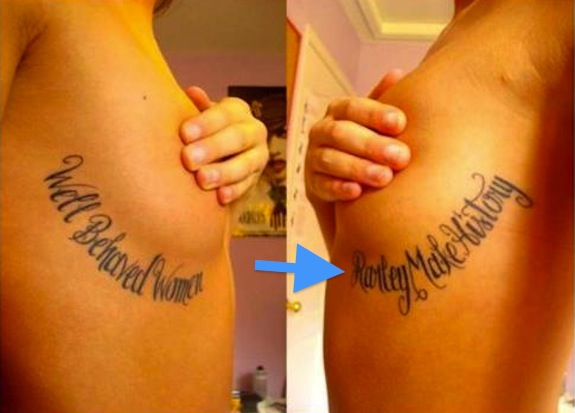 More like they RAWRley make history. Sorry, we meant to spell that RAWRely.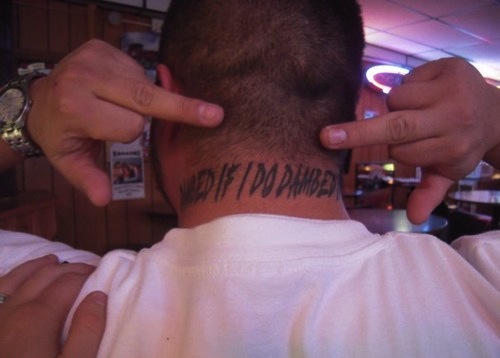 But mostly, dambed if you're dumb.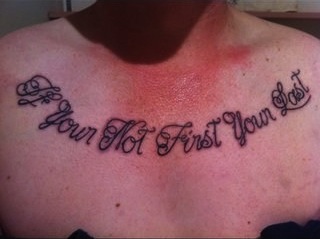 We wonder which one you r.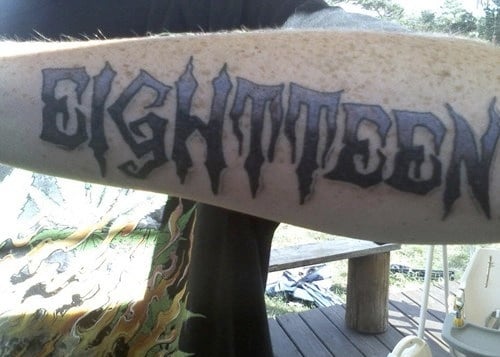 And old enough to make horrible mistakes.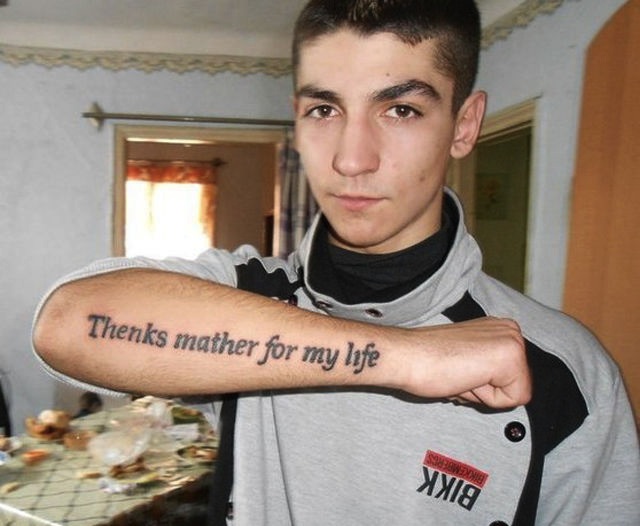 Cotton Mather, from the Salem Witch Trials? But you'd be 321 years old... witchboy!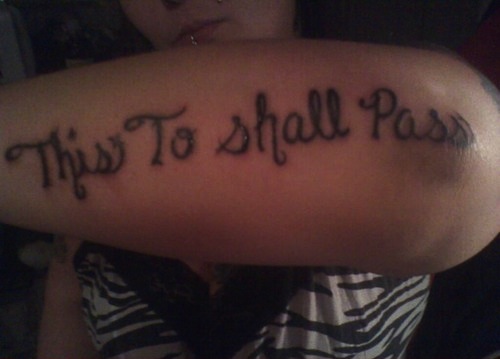 No, it won't. That's the point of tattoos.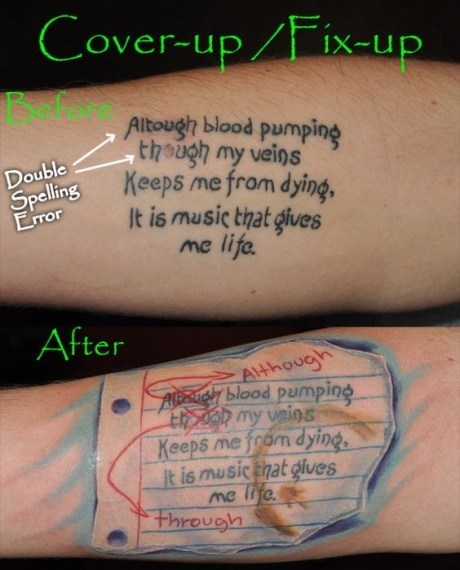 Finally, the feel-good tattoo misspelling of the millennium!
.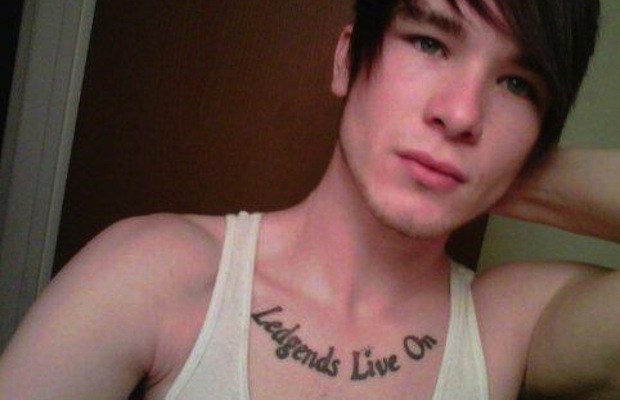 Ledgend (n.) - Any great story told about Heath Ledger.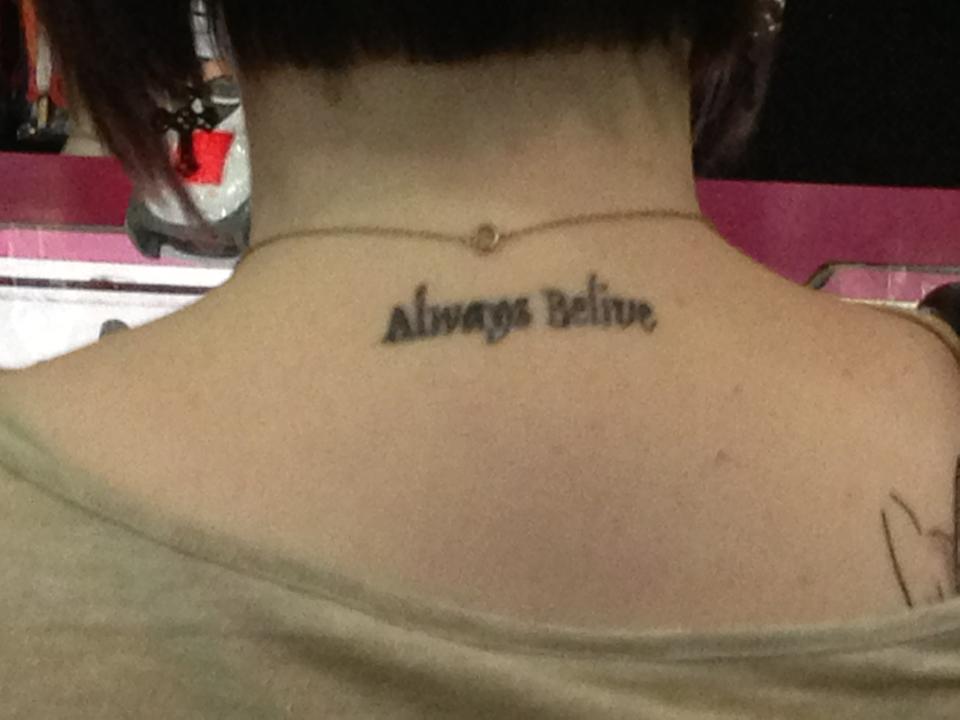 ...FROM NEW YORK, IT'S SATURDAY NIGHT!
Updated 1/04/13:

That's why Corey wears his sunglasses at night: because he's crying over her.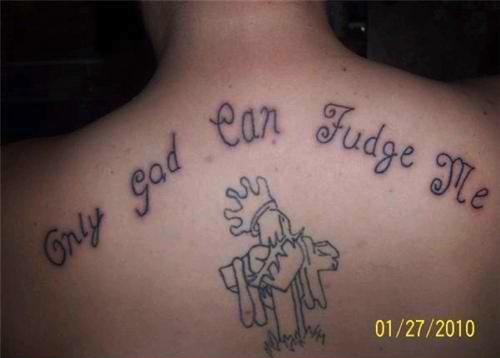 We all eagerly await the Day of Fudgement.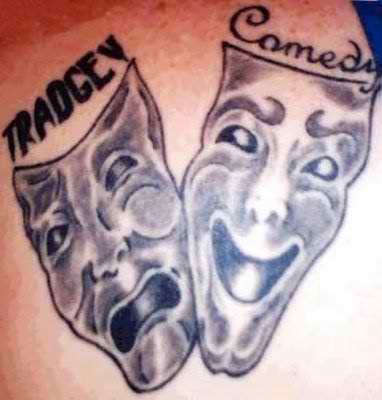 The spelling of tragedy may be wrong, but they nailed its definition.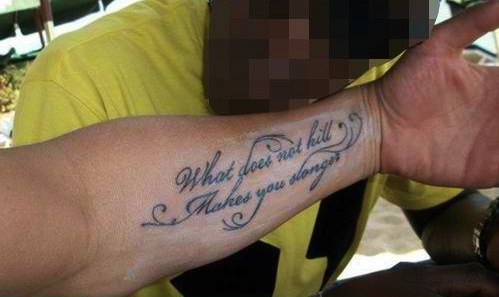 This reminds us of how Lance Armstong turned all of our LiveStong into badges of shame.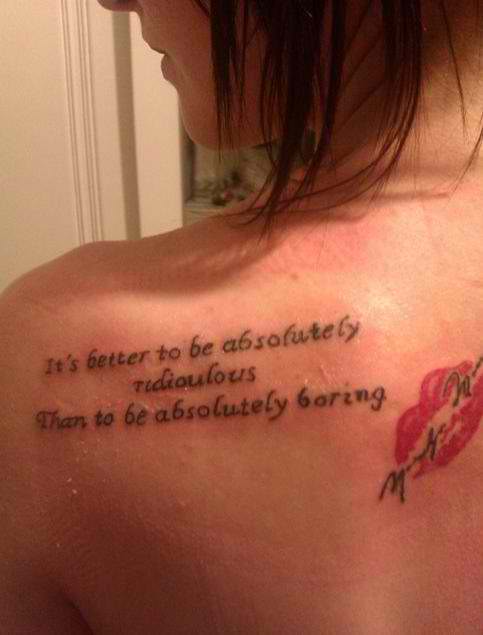 It's nice when people really exemplify the meaning of their tattoos.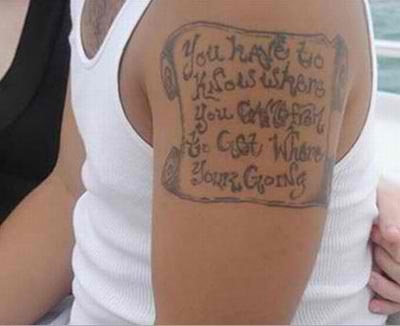 You have to know how to draw letters terribly before you can misspell "you're."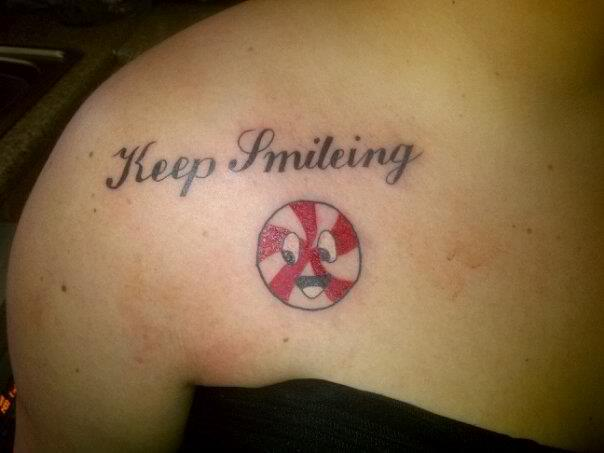 ...and maybe nobody will notice your mistake.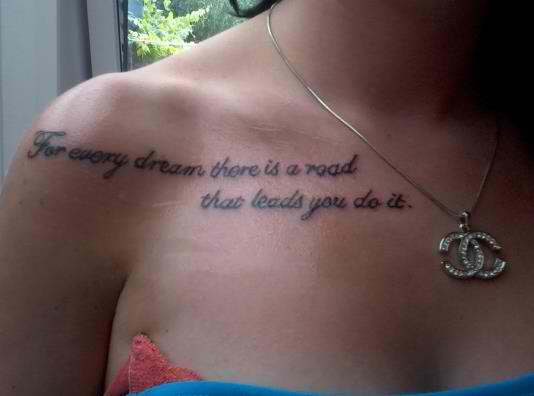 Yeah, do that road. Do it real good.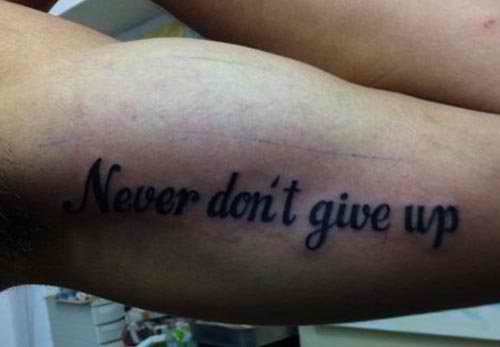 That's it. We're never not giving up right now.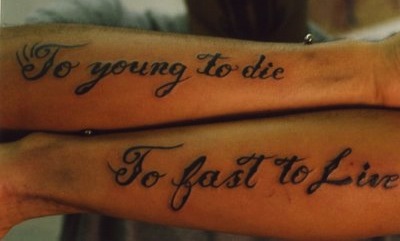 Too busy to spell "too."