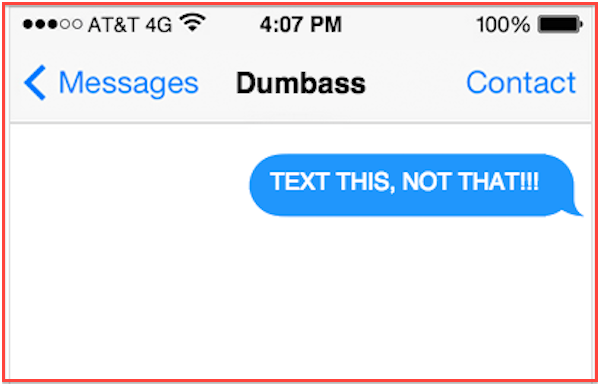 Face it, most of us are horrible at texting. It's just so easy when you're all alone to let your thumbs do the thinking for you, but it will inevitably get you into unfortunate situations that could have easily been avoided. Text This, Not That! offers a quick primer with 5 text messages you should never send, and 5 that you maybe should.
TEXTING YOUR EX
Shouldn't send...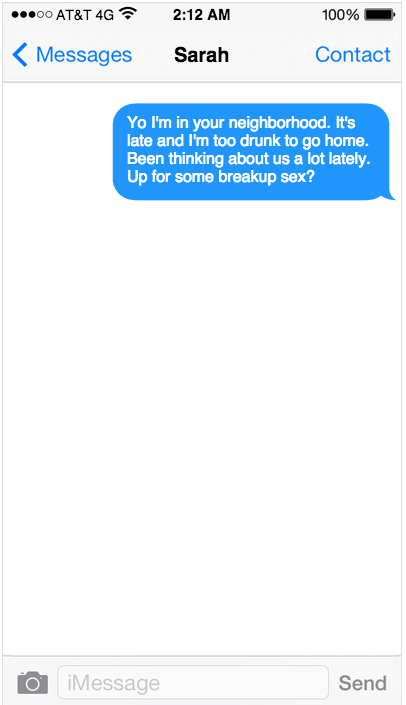 Come on! That never works out. You think you two are going to be the magic couple for whom breakup sex will lead to anything but an extension of the heartache you finally left behind after months of agony? Nope.
Should send...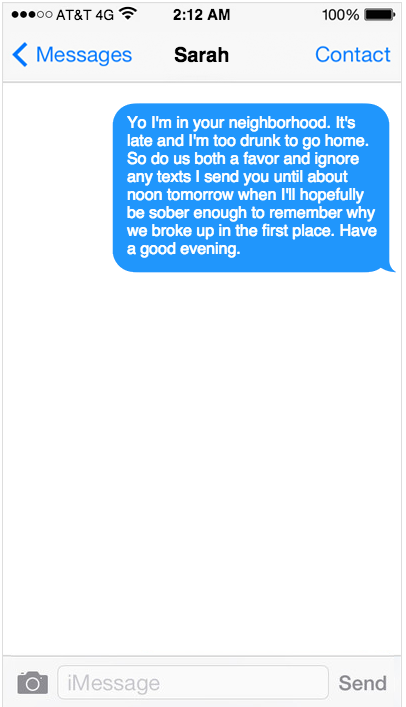 Much better. From now on, maybe just send this one out every time you leave the house.
.
TEXTING YOUR BOSS
Shouldn't send...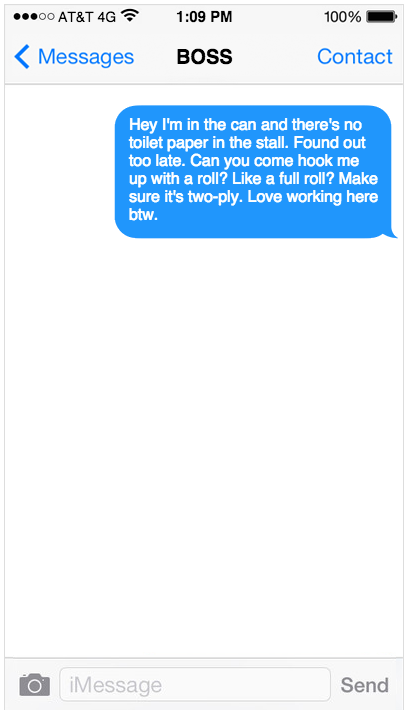 Come on. Ew. You and your boss shouldn't be sharing things like this. A good employer-employee relationship requires that some things be left to the wonders of mystery.
Should send...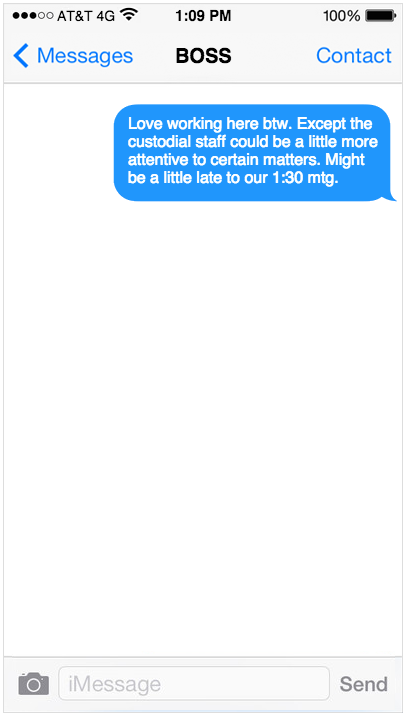 Excellent. Boss is intrigued but not aghast. You still need that roll, but that's what texting interns is for.
.
TEXTING YOUR KIDS
Shouldn't send...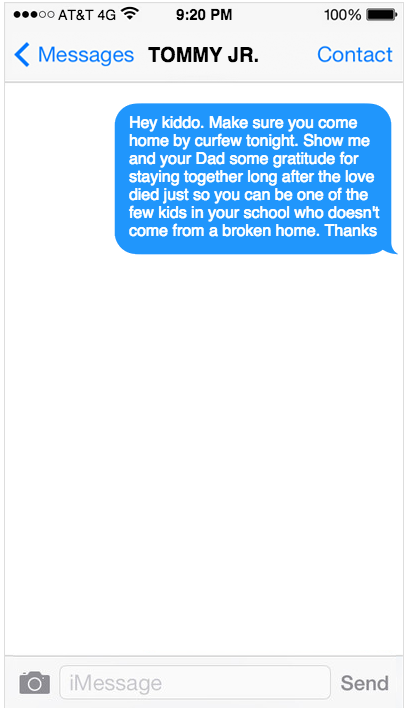 Save it for next week's couples counseling, Mom. Besides, your kid already knows about the barren desert of indifference stretching between you and his dad. Just get to the point.
Should send...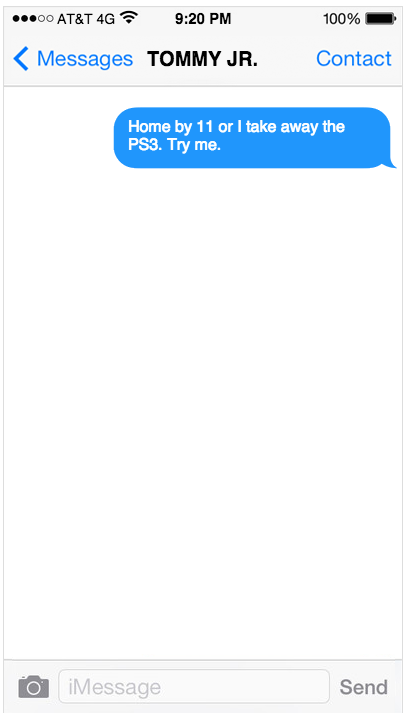 Threats. The backbone of parenting.
.
TEXTING THE POLICE
Shouldn't send...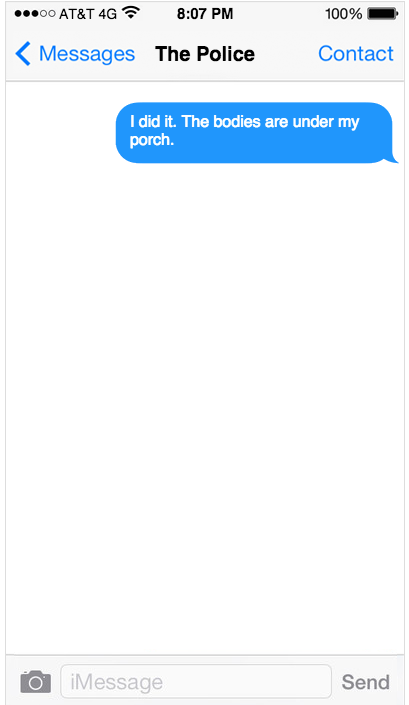 Are you crazy? This is just the kind of thing that some might call "incriminating." If you need to text the police, you have to be more careful. Like this.
Should send...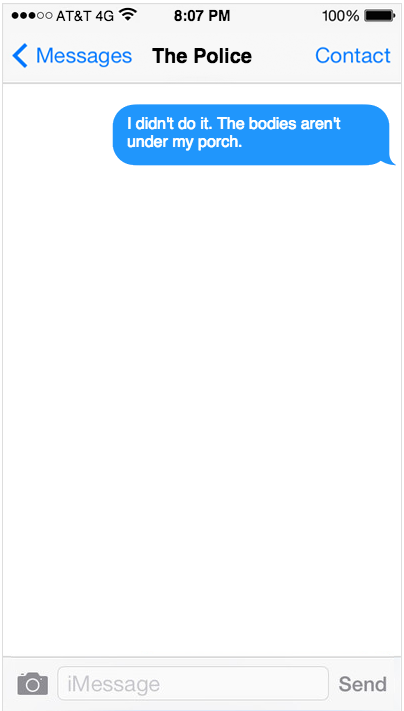 Perfect. Guess who just got crossed off the list of suspects!
.
TEXTING A KARDASHIAN
Shouldn't send...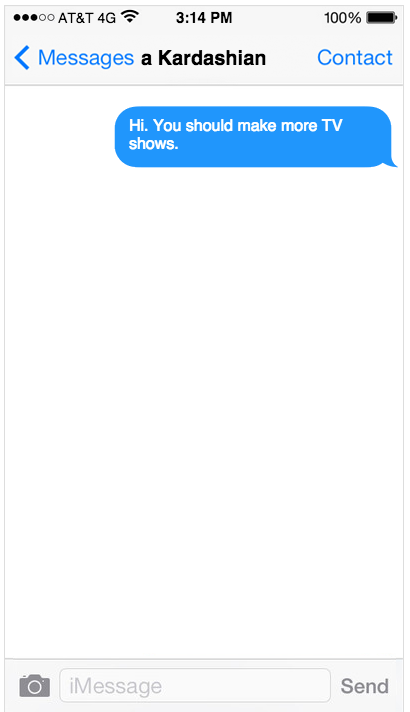 Whoa! Are you drunk? They'll take that kind of thing to heart! Think of the rest of us.
Should send...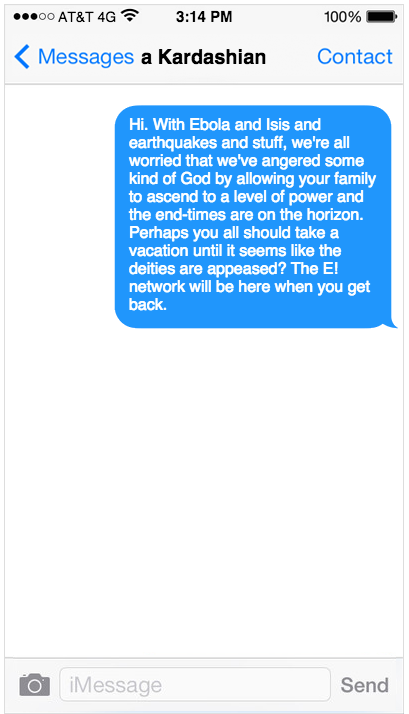 Nicely done! And congrats on being on a texting basis with a Kardashian, even if it is Rob.
Send screencaps of dumb texts you're considering sending, or dumb texts that you've been sent, to Text This, Not That! by emailing submissions@someecards.com. We'll include them in a future post.
(by Bob Powers)