Justin Bieber strips down in what appears to be a hotel lobby bathroom to make a point.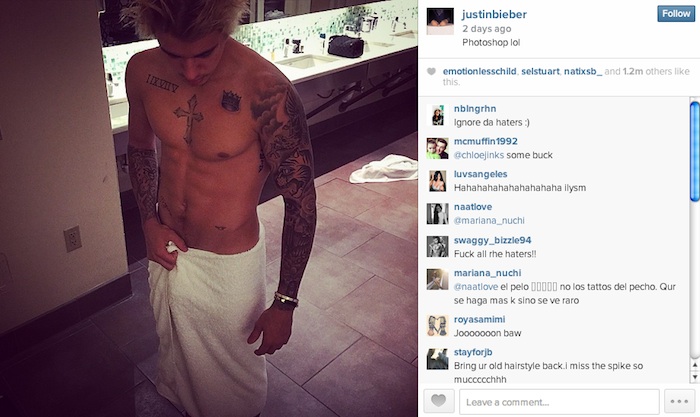 Who's loling now, nerds?! (via)

The Biebs is sick and tired of rumors his ads for Calvin Klein were heavily photoshopped. Even without the photographic evidence gathered by TMZ and Breathe Heavy, it's pretty obvious the photos are shopped, because, well, they're in an ad. But just how edited they are is anyone's guess.
You've probably been kept awake at night wondering: does Bieber even really have all those tattoos?
Well rest easy, because he posted the photo above to Instagram with the caption "Photoshop lol."
Biebs is insulted people believe the haterz who think his junk might be smaller than it appears in the ad, that he might not have any pubes, and that his muscles are weak and undefined.