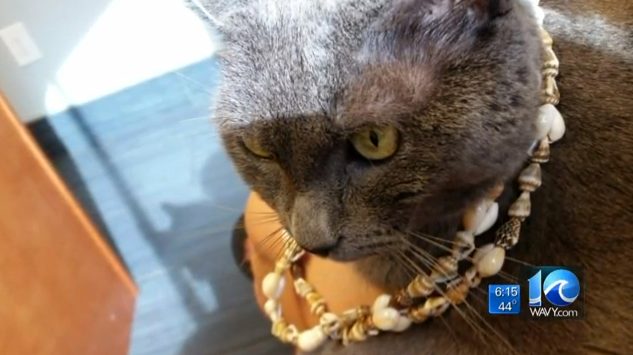 "You don't even want to know what it was like in the box, man." (Via WAVY)
Ashley Barth hired movers to pack her family up for their move from Suffolk, VA to Hawaii, and they quite literally packed her family away. While they were working, Mee Moowe, the family cat, went missing.
"I was really worried and starting to think the worst," Barth told WAVY. "Maybe she ran away, maybe the movers scared her and she decided it was too much noise and she took off. It made me sick. It was heartbreaking. My girls were devastated trying to tell me that I couldn't leave without Mee Moowe."