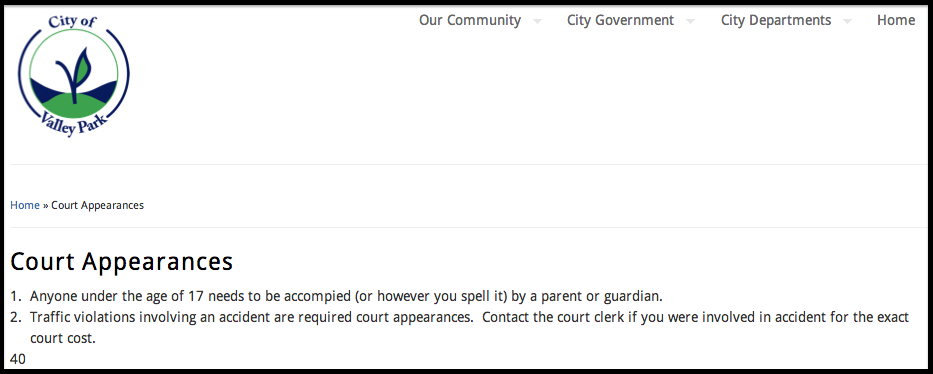 Rules 3-39 don't really matter, apparently, and #40 is a secret.
People who are willing to serve their city government should be commended, but no one has ever accused their municipal employees of being the brightest group in town—so it helps when they're at least relaxed about their shortcomings. Reader Hannah S. alerted us to the website for the City of Valley Park, Missouri, where things are a little more laid back than you may be accusted (or however you spell it) to. There's no need for silly things like spell check—we know what you mean! It's cool. 
The town has some other amusing items on its home page, including this delightful brain teaser:


Who has a 60-pound trashcan? Should this be two updates?
Does no one in this office have a copy of the Chicago Manual of Style?
So, if living on the river and enjoying a laid back life without a care in the world for spelling or whether your trash pickup involves logical impossibilities, consider moving to Valley Park, MO. Your whole family can accompy you.
(by Johnny McNulty)