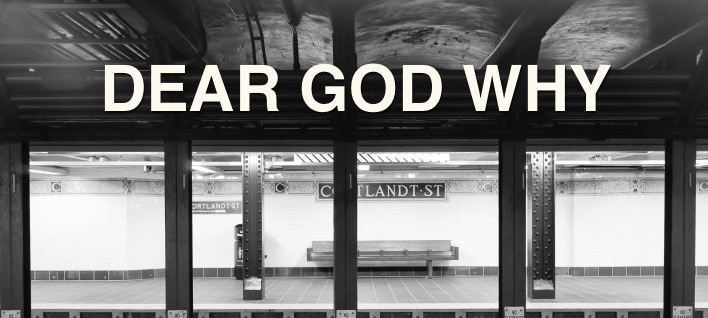 Been living here a while. Rode the subway a bunch. At least a couple thousand times or so. 
Seen a lot of stuff.
Seen sudden outbursts of violence over nothing.
Seen cruelty and seen indifference to suffering.
Seen all sorts of human waste product left behind by people who lost all control.
Seen Doo-wop groups. So many Doo-wop groups.
But this. This is something else entirely.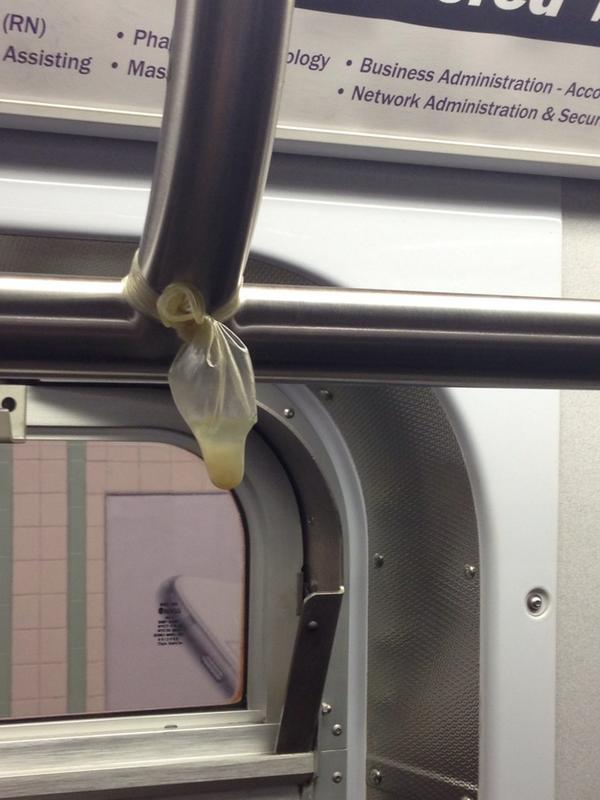 NO.
(via @meandtherhythm on Twitter)
Spotted just in time by a commuter on a Manhattan-bound F train this morning, who was inches away from grabbing on to it to steady himself. Eyewitness Ryan Quinn told Gothamist, "I moved my hand on the pole to slide down a little and did a double take, because I realized, 'That's a fucking condom.' Just hanging there, tied like a balloon. It was eye-level, it was disgusting."
The subway is the canvas for all variety of repulsive visuals, but this goes above and beyond. Most horrors are the result of sudden loss of control, the inability to handle another minute stuffed together like so much meat in a metal tube, or the inability to listen to that Doo-wop group sing "My Girl" again. 
This was premeditated. It was hung with care, and with malice. It's like a twisted, semen-pumped piece of mistletoe, demanding that everyone standing underneath it take a moment to wonder, "Why in the holy f-ck do I still live in this Godforsaken city?"
Or you'll just wonder what Quinn wondered when he left the train. As he said to Gothamist, "I've never seen anything this disgusting on the subway in my life. I can't wait to see how the rest of my day is going to go."
(by Bob Powers)