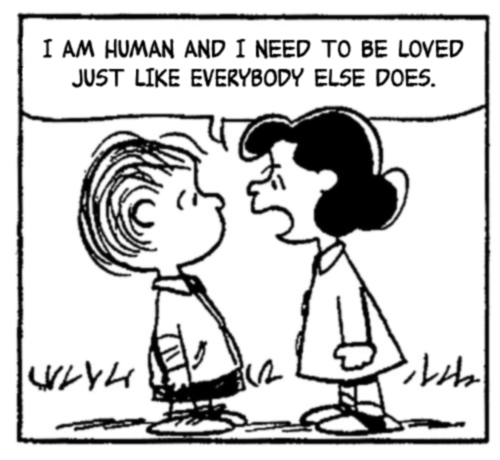 Seriously, you shut your mouth, Linus!
Here's a Tumblr I love so much I'm kind of sad because I'm afraid I might hurt it. This Charming Charlie takes the timelessly bleak, cynical lyrics of Smiths songs and implants them into Peanuts, the only comic strip that's even more bleak and cynical than a Smiths song. It's a perfect marriage, one that shines a light on the strengths and inner depths of both parties. I never realized it before, but Charlie Brown would totally have been into Morrissey, unless he found him to be too upbeat and hopeful for his taste.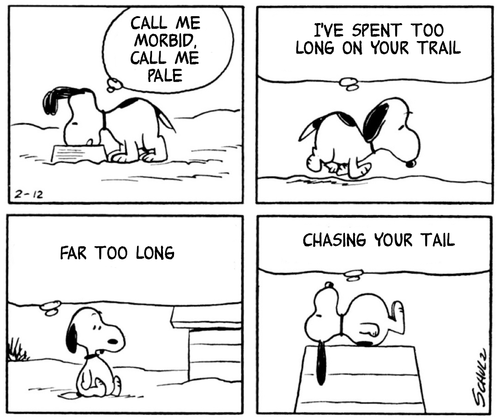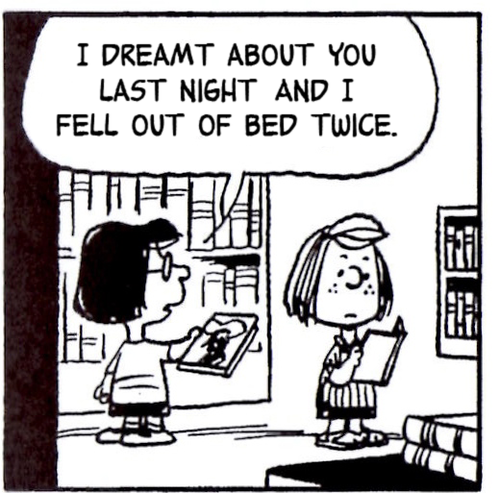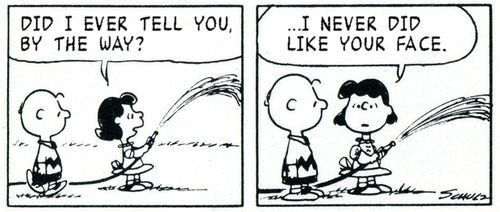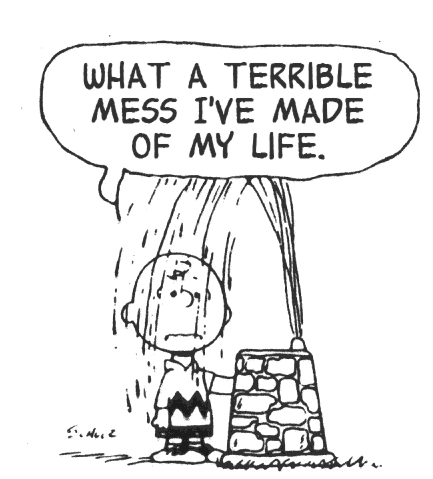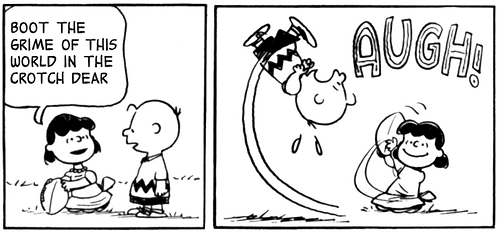 There are lots more at This Charming Charlie.
(by Bob Powers)