Fwd: Fwd: Pay it fwd.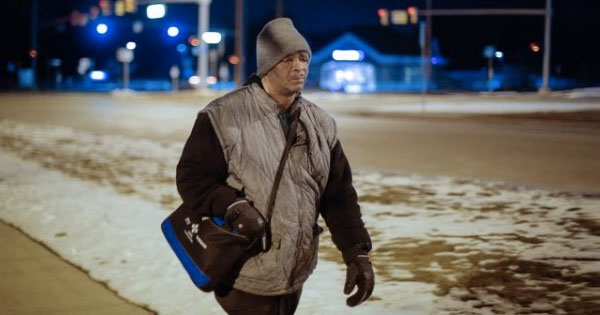 Middle of the night commute.
The Internet gets a whole lot of things wrong. Very, very wrong. But for every fifty soul-crushing stories about revenge porn or insane movements to silence women who would like to see gender equality better expressed in video games, there's usually one or two that make you almost feel like maybe there's hope for this future world in which we live. This is one of those stories.
Over the weekend, the Detroit Free Press ran a front page story about 56-year-old city resident James Robertson, who walks 21 miles back and forth to work every day. He starts his perambulatory commute at 8 a.m. so that he can arrive at work by 2 in the afternoon. At 10 p.m., he clocks out and starts walking home, usually getting back at around 4 in the morning. He then gets four hours sleep and starts all over again.