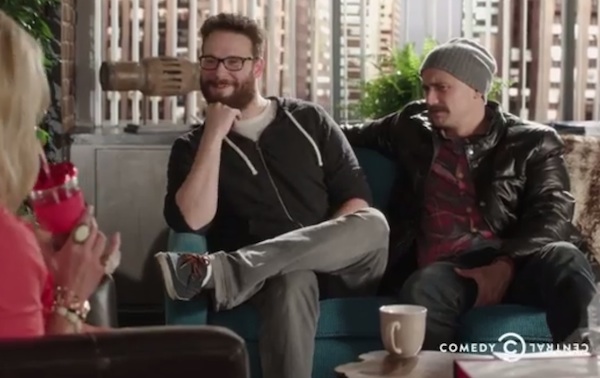 They should have listened.

Yesterday, Sony Pictures Entertainment announced they're pulling the plug on the Seth Rogen-James Franco buddy comedy The Interview. Threats of terrorism from whomever is behind the Sony computer hacks led the company (and movie theater chains) to play it safe.
But did it have to end this way?
Perhaps if Rogen and Franco had listened to Kroll Show character Liz of PubLIZity, the film would be appearing soon in theaters near you. From touring public spaces in North Korea to staging James Franco's death, most of Liz's ideas for publicizing the film are geared toward getting "chunky" Seth Rogen in the sack. There's almost no mention of assassinating Kim Jong-Un in her pitch because she has no idea what the movie is about.