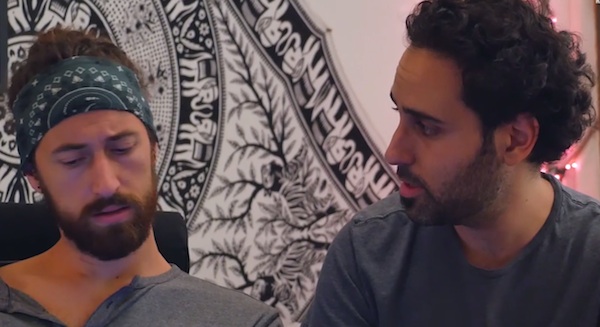 "Can you believe my son would do this to me?"
Two 30-year-old guys act out a recorded conversation between two 60-year-old women in this, the third episode of The Kloons' web series, "Sisters." They're made by Nik Kazoura, Mitch Lewis, and Greg Washburn, who record conversations between Nik's aunt and his mom, and then act them out. Topics covered in this episode include: more details about garden decor, who in the family has perfect pitch, and whether Vince Vaughn is a comedic actor. It's funny and surprisingly sweet.
Here are "Sisters" episodes one and two in case you missed them.
(by Shira Rachel Danan)