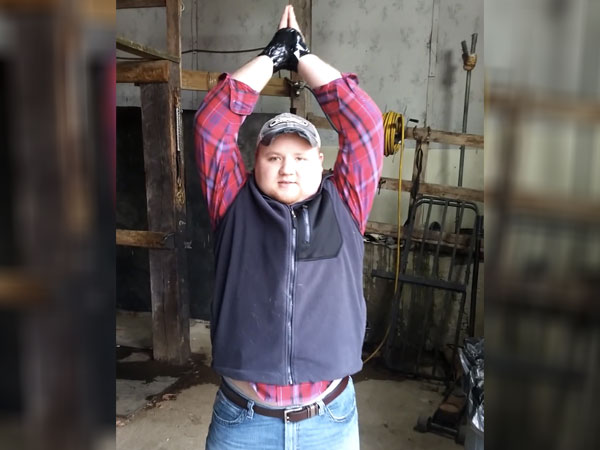 Properly ineffectual form.
Should you ever find yourself abducted, with your two hands bound together with duct tape, it is extremely important that you know the proper way to not free yourself from said predicament. So now, with the help of the how-not-to video below, we will teach you in six easy steps how to remain trapped indefinitely:
Step 1: Lift your hands above your head.
Step 2: Bring your hands quickly and ineffectively down to your groinal area.
Step 3: Repeat ad infinitum, or until your self-esteem gives out, like so:
Step 4: Give the embarrassing ordeal another shot.
Step 5: Possibly screw up something inside your wrist real bad.
Step 6: Beg for mercy: