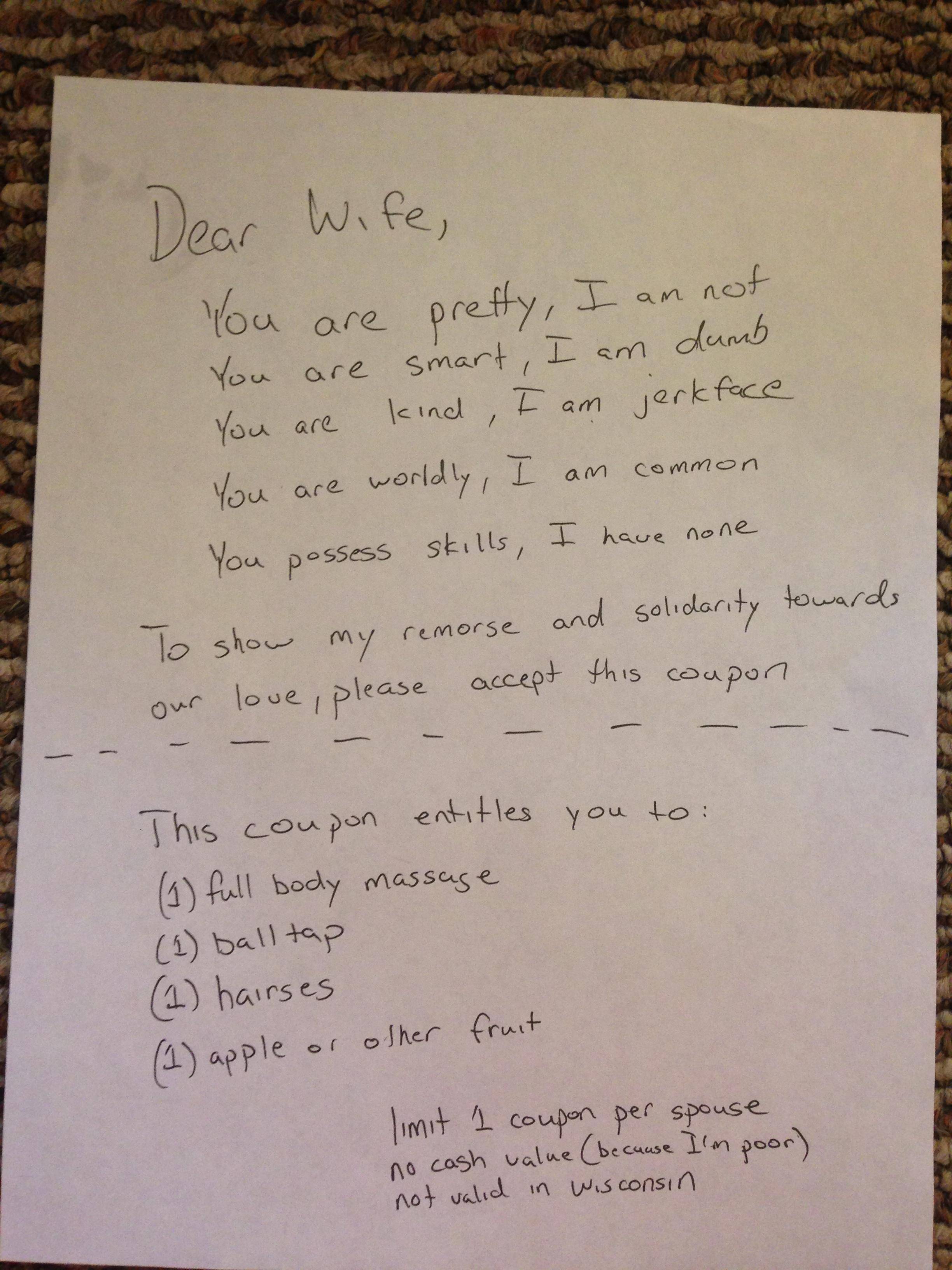 "Hairses" is this couple's cutesy language for playing with her hair until she falls asleep.
This coupon is an apology note from a husband who, according to the Redditor who shared it, "was being stupid last night." So he posted this on her mirror for when she woke up. While the sentiment is definitely remoseful and the items offered by the coupon probably more than make up for his idiocy—especially the balltap, since everyone has their own definition of "tap"—the top part is kind of dangerous. It pretty much reads like an argument for why she's way out of his league and she should divorce this unpretty, unworldly, "dumb" "jerkface" ASAP.
Just saying, if you're going to lead with all that, you'd better be the goddamned king of giving "hairses."
(by Bob Powers)