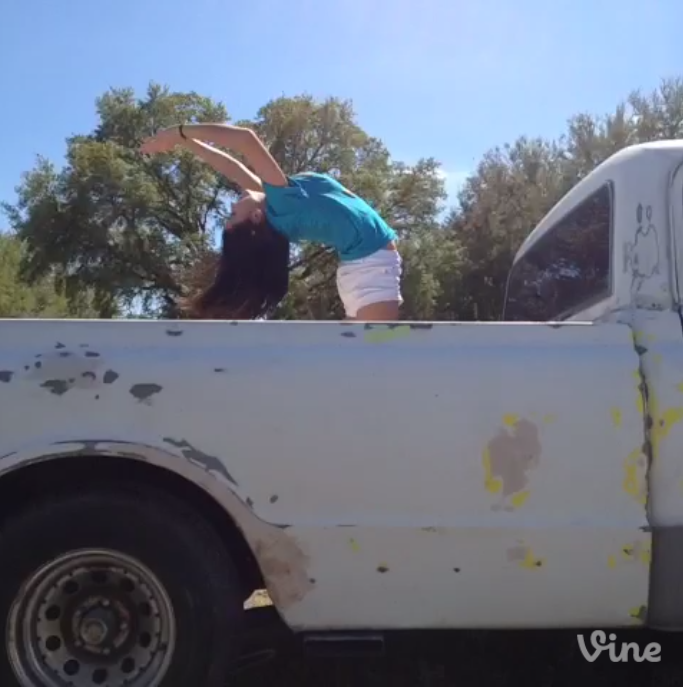 The 'whale' in her not very natural habitat.
#Whaling is the new, dumb Vine trend that the kids are doing, and it's perfectly okay. Vine memes are fine if they don't hurt anybody or piss off strangers caught unawares. Just like they said in the breakdancing movies from the 80's, if they weren't doing this they'd be out robbing people or doing those drugs. So sure, kids, go ahead and pretend to be whales breaching the ocean surface for 6 seconds.
Clcik the sound in the top-left corner of each Vine below if you'd like to hear the occasional whale call, or at least some hushed giggling.