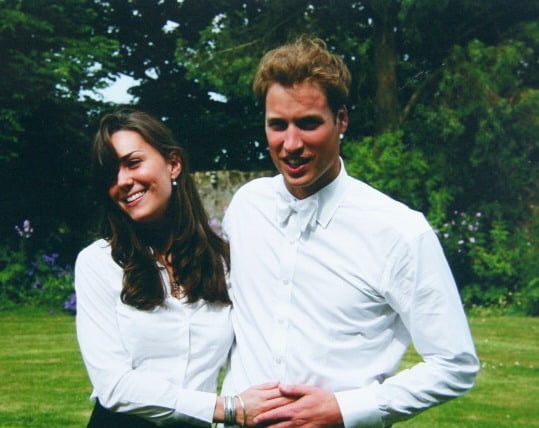 The first official belly rub.
The former editor of the now-defunct, then-sleazy tabloid News of the World testified in court this week that he repeatedly hacked into Kate Middleton's phone. Clive Goodman admitted to being a royal pain in the ass who secretly recorded the future princess over 150 times as she spoke with Prince William, Prince Harry and others. Happyleaks, the division of Happy Place that usually deals with forged kid's notes and staged prank videos, has obtained an exclusive copy of what we believe are totally illegitimate transcripts of several of those conversations that began in 2005, as Kate's relationship with Prince William became serious.
March 2005.
Kate Middleton: Hello, your royal highness.
Prince William: (laughs) Don't you think that's a little formal at this point? Please, call me Prince William.
KM: Okay. How are you?
PW: I'm the fucking Prince. Listen, I was wondering if you'd like to accompany me to my father's upcoming wedding.
KM: That sounds wonderful. What on earth will I wear?
PW: Put it this way; nothing you currently own. Don't worry, I'll send someone by on Saturday to take care of that. They'll also teach you how to fake smile and wave like a marionette.
KM: Should I bring a gift?
PM: Yes, they're registered at Dixons.
KM: Really?
PW: Don't be daft.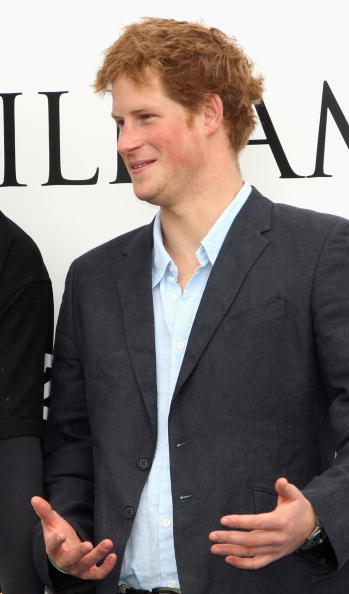 Harry, at the opening of the British Runway Model Academy.
April 2005
Prince Harry: Listen, my brother asked me to call you to tell you how sorry I am about the way I behaved at my father's wedding.
Kate Middleton: It's quite alright. I though it was funny, and it's not like I've never seen a penis before.
PH: I appreciate that. And sorry if it touched your cherry jubilee. 
KM: Don't worry, it didn't go anywhere near my dessert.
PH: Who said anything about dessert?
KM: I should go.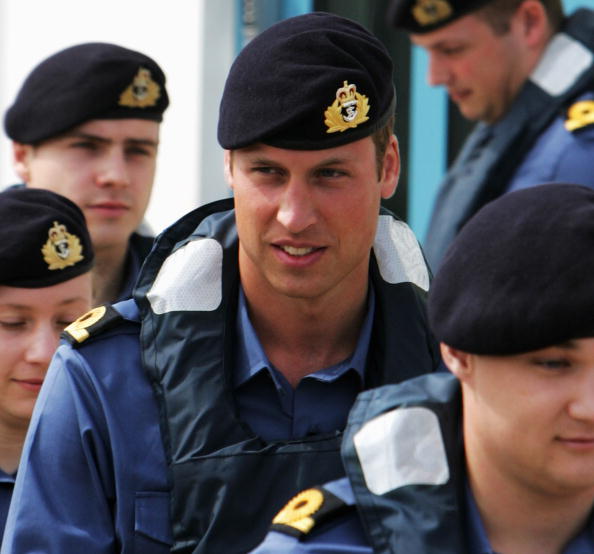 His name is Prince.
October 2005
Kate Middleton: How did you perform on today's military exercise?
Prince William: Smashing! At first I thought I was royally screwed when I accidentally fired dummy rounds onto a British troop position.
KM: That's awful.
PW: One would think. However, my commanding officer later revealed to me that the marines were in fact acting as spies for the Taliban, and I was awarded with fifteen legitimate kills and a perfect score.
KM: How wonderful! 
PW: Indeed. I decided to celebrate by giving myself a weekend pass. Could you be ready if I stopped by around six?
KM: Tonight? That's at least a 10-hour drive.
PW: Not by helicopter.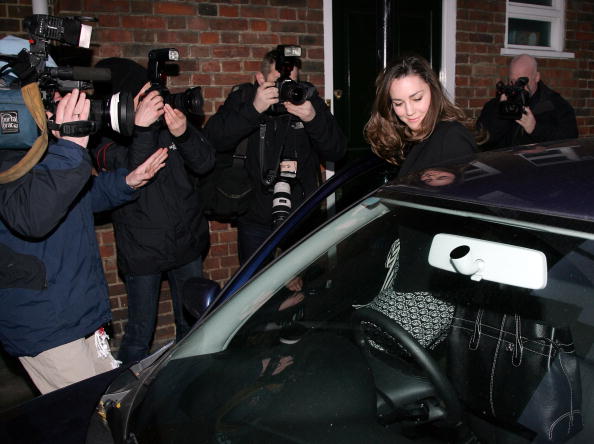 Elegantly forgetting her bag.
July 2006
Kate Middleton: It's getting rather crazy. Photographers have been outside my flat day and night.
Prince William: Do they ask about my hair?
KM: No. They just can't seem to get enough pictures. It's all a bit overwhelming.
PW: It can be a pain. However, I think you may have to start getting used to it.
KM: Is that so?
PW: Yes. I care for you very much and I'd like to take our relationship to the next level.
KM: Oh, my! Are you saying what I think you're saying?
PW: Yes, I think it's time you cooked an official meal for me.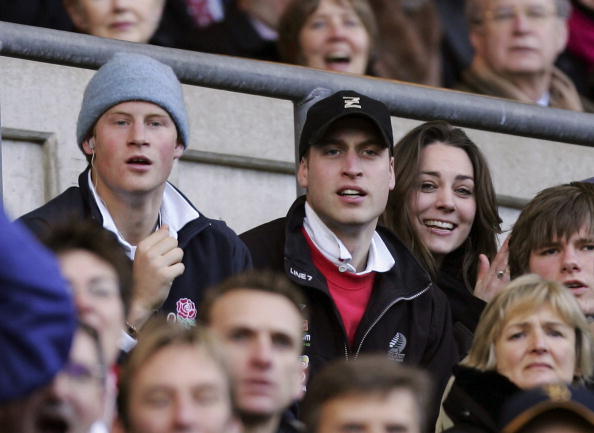 Attending the Queen's Smash-up Derby, in Smashupderbyshire.
November 2006
Prince Harry: Once again, I'm very sorry for the way I acted in front of your family at the Cheltenham Gold Cup.
Kate Middleton: Thank you, but it wasn't really that bad. I think everyone may have enjoyed a little too much punch. My parents had a wonderful time, and it's not like they haven't seen a grown man's bum before.
PH: Still, please pass along my sincere (inaudible).
KM: What's that noise?
PH: Sorry, I was on the throne. Listen, I also wanted to apologize to Pipa for my behavior.
KM: Oh, that's so sweet. Let me give you her number.
PH: Actually, I was hoping to do it in person. Tell her to meet me at Fabric tonight at one? And ask if she could wear those white jeans.
KM: I should go.
(by Jonathan Corbett)