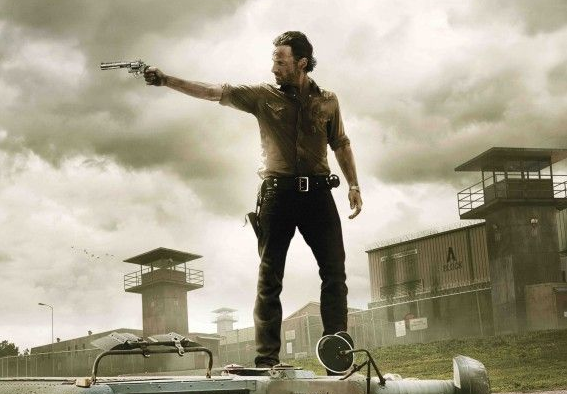 Probably some kind of gun safety lesson to be gleaned here.
This Sunday evening, The Walking Dead returns to AMC to begin its fifth season. In the coming weeks—as we watch Rick Grimes, Daryl Dixon, Michonne and the rest of their band of beaten-down survivors trudge through a world full of death while acting kind of like actual human beings—we're certain to learn a lot about not just their world, but our world.
In the past four seasons, we've already received so many valuable life lessons. Here are just seven of the more profound ones:
1. The world is a relentlessly bleak wasteland full of hideous monsters who are mindlessly bent on devouring your life force.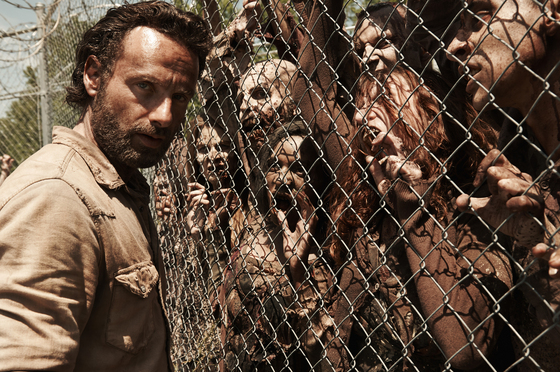 On the show, they're gnarled remnants of the well-meaning people they once were who shamble through the world smelling of rotting meat. In real life, they're gnarled remnants of the well-meaning people they once were who shamble through the world smelling of KFC's Double Down Sandwich. Whether the people around you are trying to eat your entrails or steal your good ideas at work, they're all really after the same thing: dragging you down into the same miserable existence as them. As long as you're aware of this you can fight them off. If you forget for one minute—BAM!—you're a zombie, too. (Interestingly, this is also the central life lesson of pretty much every television show, movie, books and New York Times Op/Ed column.)