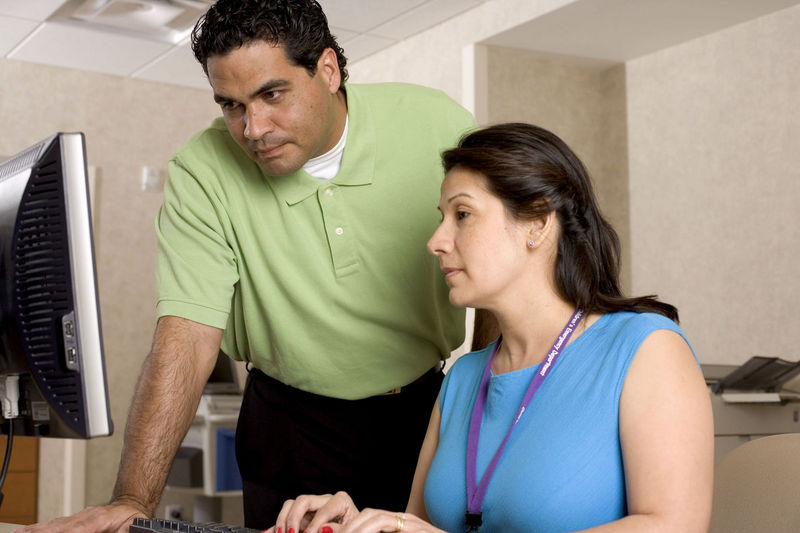 "Huh. Did you know that Fleshlight has been in business since 1996?"
"No, Carol. I didn't. On a related note, I need you to talk to HR, pronto."
You learn something new every day, but if you work on the Internet, you learn a lot of things every day—most of which are disturbing and leave you with unsettling thoughts at night. It's our job as bloggers to sift through all the links that cannot be unseen once you click them to bring you those rare nuggets of amusing goodness. Every once in a while, however, we here at HappyPlace learn something that is both actually interesting and doesn't scar us for life. These are the non-horrifying facts we learned while writing articles for you this week:
5. The patent for the Fleshlight, America's most popular sex toy for men, makes no mention of pleasure or sex in its description.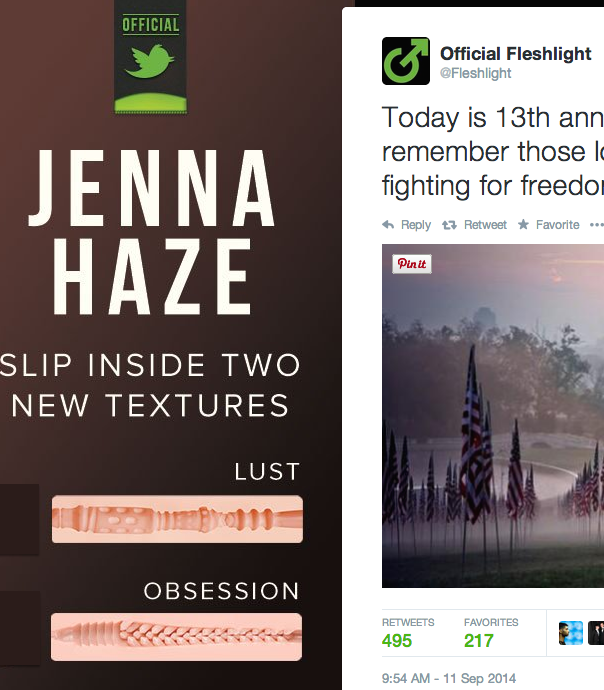 A lust for freedom, an obsession with tweeting at inappropriate times.
Its patent, awarded to Steven A. Shubin in 1998 (he first filed in 1996), was for a "device useful for discreet/camouflaged collection of sperm." Although it's certainly useful at, uh, removing the sperm, we were unaware that it also makes collecting a sample easy and mess-free. We're also not sure that we wanted to know. This was discovered in the course of writing a story about Fleshlight's poorly thought-out decision to tweet about 9/11.
.
4. Kids could care less about meeting Barack Obama.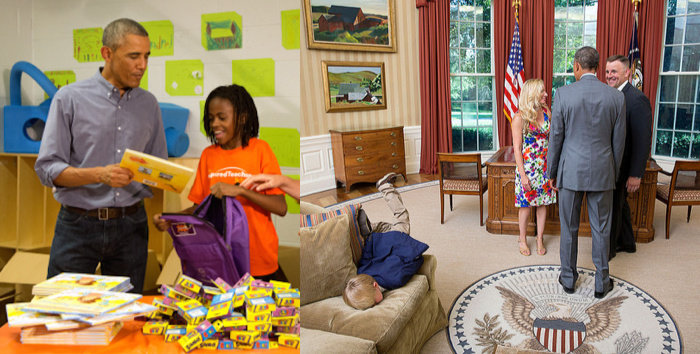 Pictured here: the most important man in the world, according to people who are not kids.
(via Getty Images)
This week saw two high-profile instances of children being thoroughly unimpressed with the POTUS. First, the son of a Secret Service member showed the world that he'd rather flop face-first into a couch than talk to Obama, and then on 9/11, President Obama tried to help a sixth-grade girl make a care package for homeless kids, only to be told that she was hoping the school's special guest would be Beyoncé. Ouch.
.
3. You can play fetch with your cat using your cat.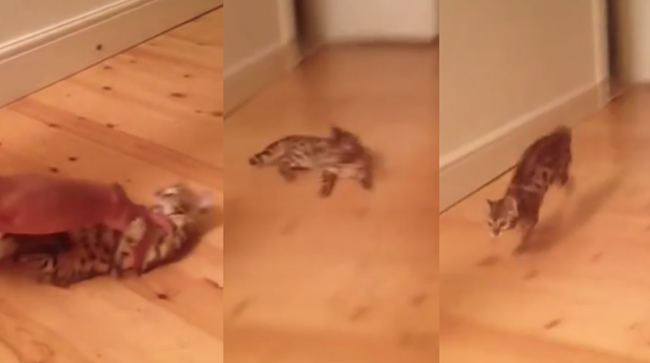 It's like curling with a fuzzy boomerang.
This entire concept simply never occurred to us until watching this video. Although maybe it should have, since we also loved this video of a guy tossing his kitten on a bed over and over.
.
2. To make his footprints in front of Mann's Chinese Theater, Mel Brooks wore shoes given to him in 1948 by George Raft, who played a gangster known for his fancy footwear, Spats Colombo, in Some Like It Hot.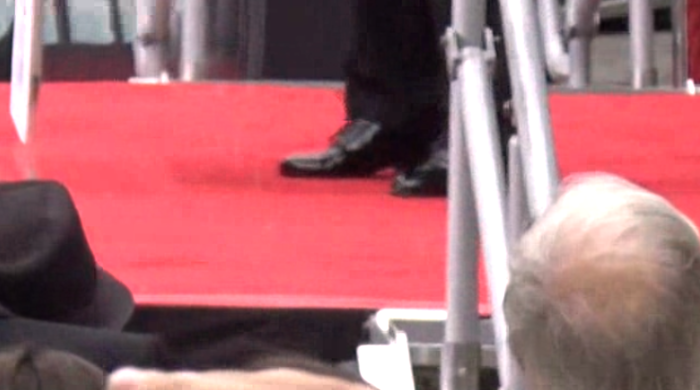 Sadly, they didn't come with spats.
The main story pretty much passed over his feet in favor of the fact that Brooks wore a prosthetic sixth finger to make 11-finger imprints in the cement outside the famous theater (where the villain in Blazing Saddles meets his demise), but it was the connection between Mel's fancy shoes and the mobster with the best shoe-related name in movie comedy history that caught our attention.
.
1. The song "99 Luftballoons" is crazy, but "99 Red Balloons" is even crazier.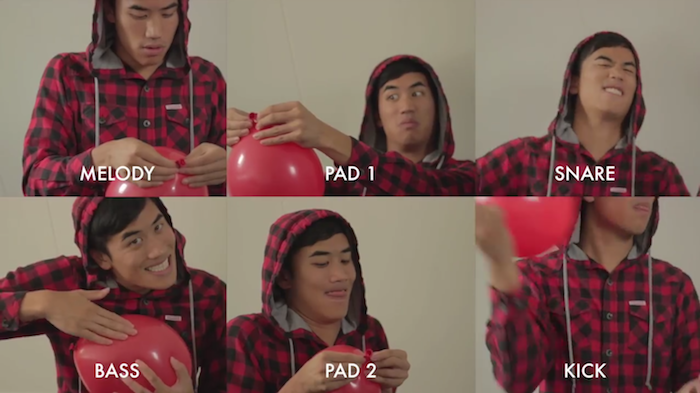 At the end, a giant explosion...and then silence.
Even filthy Millennials are probably vaguely aware that Nena's 1983 hit "99 Luftballoons," the most popular German-language pop song since "Danke Schoen," was an anti-nuclear ballad and was translated into the slightly worse English version, "99 Red Balloons," but it's doubtful they know all the crazy details. Neither did we before this YouTube musician made an awesome cover of the song using only red balloons as instruments.
First of all, as anyone who has watched too much History Channel content on Nazi fighter planes can tell you, "Luft" does not mean "Red" in German—"Luftballoon" means (roughly) "floating toy balloon," as opposed to a blimp or hot air balloon. Secondly, the song actually has a plot—someone accidentally lets go of a huge bunch of helium balloons, and the shiny rising mass is picked up on radar by US and USSR early warning systems, accidentally triggering global thermonuclear war. Also, in addition to making the balloons red (possibly as a tribute to the famous 1956 short film), the English version also makes the song's narrator the person responsible for releasing the balloons. Finally, although most English-speaking countries preferred the English version, for once in its famously anti-other-languages history, America preferred the German version.
Anyway, hope you enjoyed the weird flotsam and jetsam of facts that washed up on our brains while we surfed the web this week. See you next week, when more knowledge will force its way into our minds against our will.
(by Johnny McNulty)